What made this 2013 AJT Conference different from all other conferences? Why don't we start with Barbara Brooks from the Minnesota Jewish Theatre and then add the Children's Theatre Company, the Playwrights' Center and the Guthrie Theatre. Sprinkle this concoction with an amazing group of Minneapolis and St. Paul professionals: Julie Gordon Dalgleish, Principle Arts Development Associates; Hayley Finn, Associate Artistic Director, Playwrights' Center, Diane Gilboa (AJT Board Liason), Sheila Livingston, Director of Artistic Relations, Guthrie Theater and then add the AJT Board Aaron Henne, Mira Hirsch, Rebecca Joy Fletcher, Hannah Hessel, Barbara Trainen Blank, Doug Brook, Diane Gilboa, Susan Lodish, Leslie Marko, Mel Weiser, and AJT Coordinator Eli Taylor. And for a little more spice add some donating supporters including Roslyn Alexander, Susan Lodish, Barbara Trainen Blank, Doug Brook, Mel Weiser, Diane Gilboa, and David Chack.
And what more can be said about Emily Mann, Robert Skloot and Theodore Bikel as major theatremakers who embedded themselves in our conference? Emily went on to collect her Tony Award two days later for producing Chris Durang's Vanya, Sonia, Masha, and Spike. Bob Skloot is going on to collect his Fullbright Award to England to do scholarly work on Holocaust Theatre. And Theo Bikel went back to Los Angeles after doing a film in New York on his life and the work he is doing on Sholom Aleichem. And just in passing Theo and Bob became members of the AJT Honorary Board.
The camaraderie, the panels, the performances, the professionalism - all made this conference AMAZING. So get ready for November 9-12, 2014 in Washington, DC with host Theatre J. Check your schedule and build it in NOW! We will be offering special advance rates and these will come out soon.
I also want to congratulate and welcome to our AJT Board Hank Kimmel playwright and producer from Atlanta; Sara Bookin-Weiner, dramaturg and newly become Manager of Outreach for the New Center for Arts in Culture, from Boston; and Ronda Spinak, Artistic Director of the Jewish Women's Theatre in Los Angeles.
As Emily Mann said, we do theatre that "...must be alive and compelling, the interplay of head and heart." And paraphrasing Hayley Finn's (from the Playwrights' Center) final address - " the future of Jewish Theatre is on the rise, with new works that are exciting and breaking new ground." So write, perform, and explore the interplay of head and heart. We are here to stay!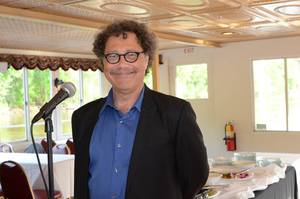 David Chack
President of the Association for Jewish Theatre
A Glance at the AJT Conference
***We are currently in the process of making the conference pictures available to our membership. Please keep an eye out.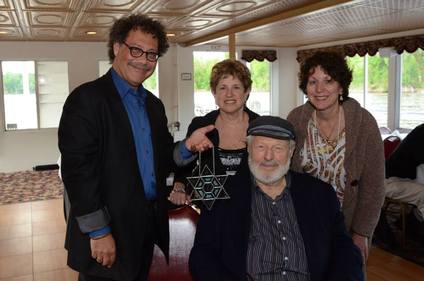 David Chack, Susan Lodish, Diane Gilboa, Theodore Bikel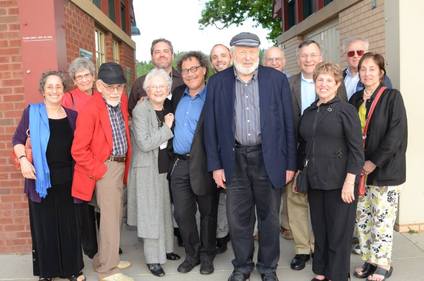 Doug Brook, Eli Taylor, James Sherman
Mindy Ratner, Sam Alexander, Roslyn Alexander, David Chack, Theodore Bikel, Susan Lodish, Barbara Brooks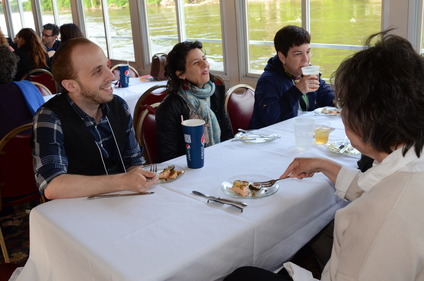 Eli Taylor, Laura Zam, Pat Lin, Faye Sholiton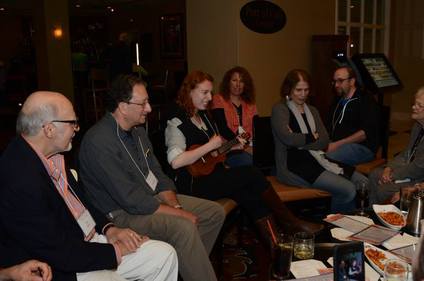 Gary Gilson, Art Feinglass, Antonia Lassar, Sue Fabisch, Jeannine Frank, Ben Goldman, Roslyn Alexander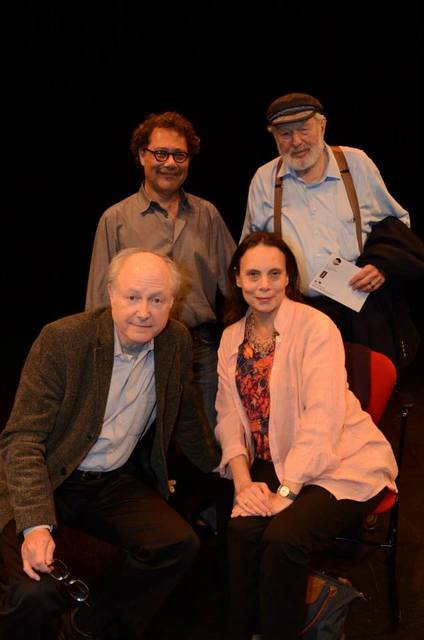 David Chack, Theodore Bikel
Bob Skloot, Emily Mann
Testimonials
Thank you for an inspiring, educational and exciting conference that brought so many people who are passionate about Jewish Theatre together to connect, build relationships and have a truly great time. For a newcomer like myself, I need to learn more to improve and sustain the quality of theatre and other arts programs at out theatre. Everything, from the panel discussions, resources, performances and social time was wonderful. I look forward to sharing much of what I brought back with others in my community and seeing you all again next year in Washington.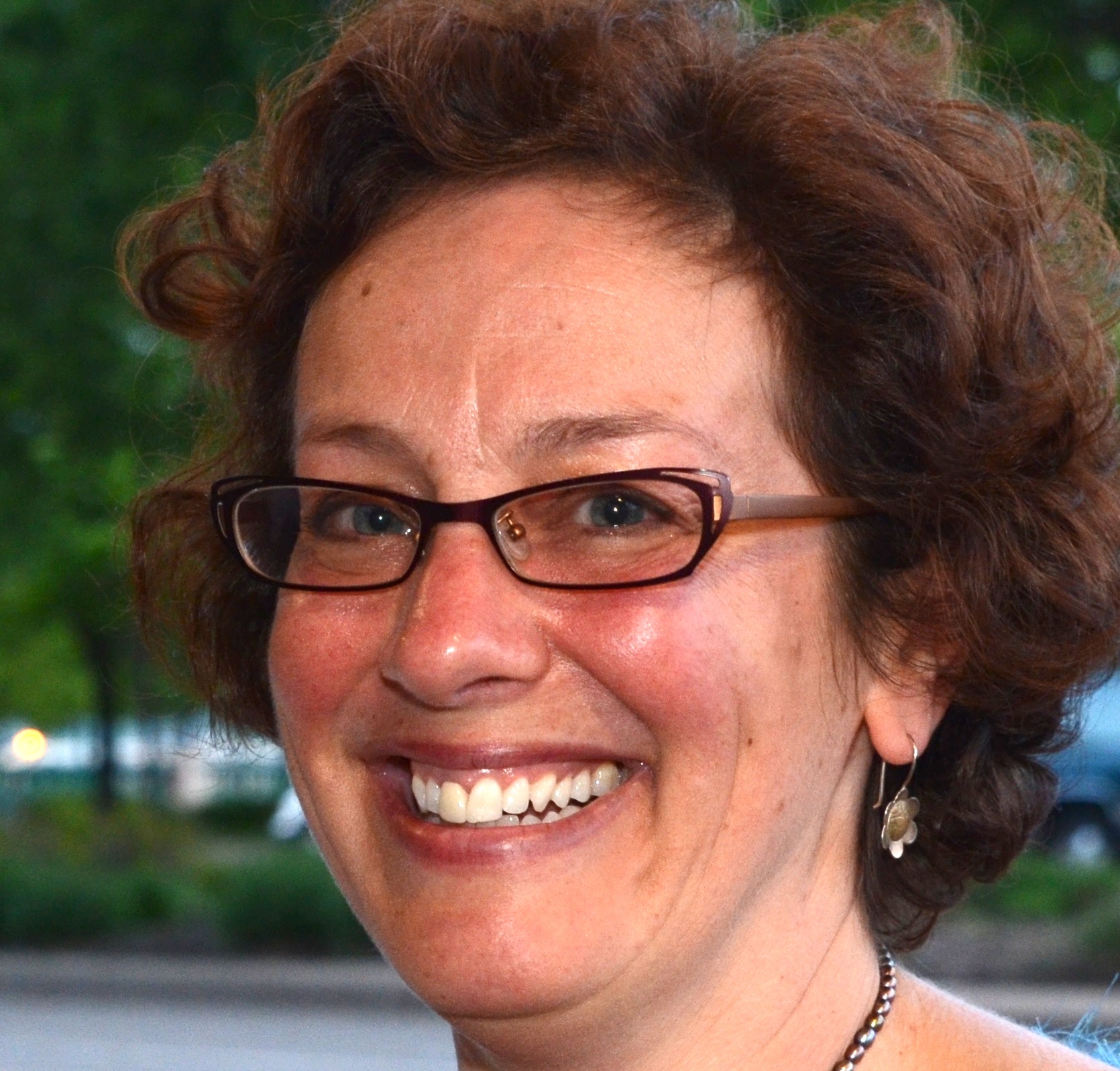 Jordana Halpern
Cultural Arts Director, JCC of Greater Buffalo
Managing Director, Jewish Repertory Theatre