---
Parenting Challenge
"What Parents Should Know About Teen Suicide"
by Mark Gregston, Heartlight Ministries via CrossWalk.com

Click on image to view article
Devotional
Parent's Prayers for a Depressed Teen
When a teen is stressed or depressed, there can be many causes, and various ways parents can help. For starters, parents can always pray.
As a parent of a hurting teenager, you may frequently be driven to pray out of desperation. The good news is that prayers for a depressed teen take concerns directly to God–absolutely the best place you can go.
And thank God, that is where He wants us-to turn to Him, to trust in Him, and to discover that He does answer prayer. You can pray for the following:
*Pray for practical direction and the healing of your child.
*Ask for God's wisdom, guidance, strength, and endurance for the long haul.
*Pray for the Holy Spirit to open your heart with renewed love and perspective and practical application.
*Pray for your teenager's particular hurts, struggles, and needs. Pray for breakthrough, healing, wholeness, and peace for your child.
*Invite God to partner with you in all you do to fulfill your assignment of parenting and loving your teenager.
You can pray something similar to the following prayer for a depressed teen:
Lord, forgive me where I have not been sensitive to my teen's hurt and need for nurture, protection, care, and guidance. I come to You in utter desperation, fear, and longing for my child.
Help me deal with my emotional reactions and confusion so I will do no harm. Open my heart toward the heart of my child, to be objectively sensitive to his needs and pain. Give me insight into the reality of the world my teen lives in, and what he has to encounter daily.
I submit myself to You, embracing faith, hope, and love for the assignment of being a parent to this child.
Amen.
---
Prayer Requests
* Praise for an outstanding FCA Banquet on May 1st. 745 guests enjoyed excellent food and inspiring messages from DM North Football Coach, Sean Quinlan, and ISU Men's Basketball Coach, Steve Prohm.
* Praise for nearly $50,000 in new funds that have been given or pledged to FCA so far in 2016. These funds will be used to add a new staff position to better serve coaches and athletes in Central Iowa.
* Pray that all of our Sports Camp staff and huddles leader needs will be met with committed volunteers within the next couple of weeks.
* Pray for a full field (24-25 foursomes) of golfers for our June 13th "Charity Classic" Golf Tournament.
* Pray for the wife (Sue) of South Central Iowa Area Rep, Gary Gravert, who will be having knee replacement surgery on June 13th.

Events
Pella Camp
July 11-15, 2016
Central College
Pella, IA


(Click on pic for more info)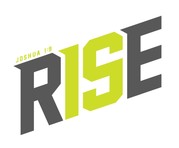 Sports offered:
Boys:
Baseball - (New)
Basketball
Cross Country
Football
Golf
Soccer
Track & Field
Tennis

Girls:
Basketball
Cross Country
Golf
Soccer
Track & Field
Tennis
Volleyball

"Have I not commanded you? Be strong and courageous. Do not be afraid; do not be discouraged, for the Lord your God will be with you wherever you go."

Joshua 1:9
---
Want to volunteer?
Prayer team
Lead a pre-game chapel
Lend your talents or spiritual gifts
Call us at 515-727-1868
or email cwiowafca@fca.org.
---

Connect with us on
Facebook
!
---