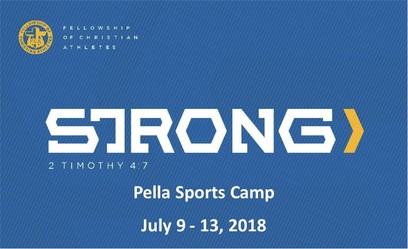 Register your child today for
Pella Sports Camp
www.iowafca.org/pellacamp

Parenting Challenge
Six Ways to Build Your Teen's Identity
By Tiffany Stuart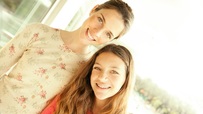 In many ways, American teens have never had it tougher. Perhaps a surprising statement, given the United States' obvious affluence compared to the rest of the world. If you're a parent today, you know what I mean. Social pressures are more pervasive and destructive than ever before in American history. Parents often feel helpless to equip their teens with the tools to navigate - and steer clear - of harmful relationships, attitudes and behaviors.

Ideally the process of equipping our kids to live and thrive in an often Christian-hostile world begins as soon as they are born. In fact, parents are the single most important developmental influence in a child's life, apart from the Holy Spirit himself. But even if time has slipped away, and your teenager seems out of reach, you can begin to lay building blocks to help your teen grow to maturity in Christ and make a positive impact on his or her world. Love, commitment, self-discipline, perseverance and a lot of prayer are required, but you can do it.

Click here to continue reading.
---
Devotional
Strength Through His Word
by parenting by design
Proverbs 29:18: "Where there is no revelation, the people cast off restraint; but blessed is he who keeps the law." (NIV)
The "revelation" referred to in this passage is the Word of God. Have you noticed when you don't spend time with God's Word, you feel less connected to Him and it is harder to live life with an external perspective? Before long, the world's influence on you grows and your ability to say "no" to temptation weakens. I was reminded of my own weakness recently at a birthday party when one mom announced, "I haven't yelled at my children in 21 days! Being in the Word really helps me stay in check."
Many times we want to experience God's power without investing the time to build a relationship with Him through Bible study and prayer. It is easy to postpone these things because of our busy schedules, and then wonder why our lives feel out of control and chaotic. The truth is we make time for the things that are important to us. No matter how busy you are, make your relationship with God your top priority.
Nurture your relationship with God by staying in His Word each day.
---
Prayer Requests
*Praise for opportunities to minister to the Iowa State soccer team.
*Pray that plans will come together for our annual FCA Banquet on Saturday, April 21st featuring Kurt Warner.

Events
---
Central Iowa FCA Banquet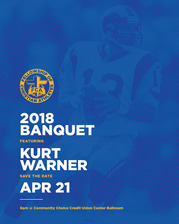 ---
Pella Sports Camp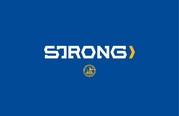 July 9-13, 2018
Sports Offered:
Boys: Baseball, Basketball, Cross Country, Football, Golf, Soccer, Track & Field, Tennis. Wrestling

Girls: Basketball, Cross Country, Golf, Soccer, Track & Field, Tennis, Volleyball
FCA Leadership Camp
July 26-29, 2018
Grades 10-12
University of Northwestern, St. Paul,MN

Click here for more information.

Connect with us on
Facebook
!
---

The FCA Vision:

To see the world impacted for Jesus Christ through the influence of coaches and athletes.