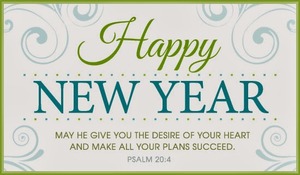 ---
Parenting Challenge
"

5 Books to Help You

Start the New Year Off Right

"
by Matt Tully (crossway.org)
The beginning of a new year is a great chance to find fresh reading material to both challenge and encourage you in your walk with Christ. Here are a few books to help you start 2016 off right:
1. "Crazy Busy: A (Mercifully) Short Book about a (Really) Big Problem" by
Kevin DeYoung
"I'm too busy!" We've all heard it. We've all said it. All too often, busyness gets the best of us. That's why award-winning author and pastor Kevin DeYoung addresses the busyness problem head on in this book—and not with the typical arsenal of time management tips, but rather with the biblical tools we need to get to the source of the issue and pull the problem out by the roots. Highly practical and super short, this winner of the 2014 Christian Book of the Year Award will help you put an end to "busyness as usual."
2. "Note to Self: The Discipline of Preaching to Yourself" by
Joe Thorn
This book is a practical introduction to this daily discipline. Pastor Joe Thorn delivers fifty brief, devotional chapters that model preaching the gospel to ourselves and its practical implications. Readers will be challenged by the book's direct, personal exhortations to apply the law and the gospel to their own lives.
3. "Praying the Bible" by
Donald S. Whitney
When you pray, does it ever feel like you're just saying the same old things about the same old things? Offering us the encouragement and the practical advice we're all looking for, Donald S. Whitney outlines an easy-to-grasp method that has the power to transform our prayer life: praying the words of Scripture. Simple, yet profound, Praying the Bible will prove invaluable as you seek to commune with your heavenly Father in prayer each and every day.
4. "Women of the Word: How to Study the Bible with Both Our Hearts and Our Minds" by
Jen Wilkin
We all know it's important to study God's Word. But sometimes it's hard to know where to start. Offering a clear and concise plan to help women go deeper in their study of Scripture, this book will equip you to engage God's Word in a way that trains your mind and transforms your heart.
5. "New Morning Mercies: A Daily Gospel Devotional" by
Paul David Tripp
Offering more than a rush of caffeine, best-selling author Paul David Tripp wants to energize your mornings with the most potent encouragement imaginable: the gospel. Forget "behavior modification" or feel-good aphorisms. Tripp knows that what we really need is an encounter with the living God. Then we'll be prepared to trust in God's goodness, rely on his grace, and live for his glory each and every day.
---
Devotional
Billy Graham's Prayer
for the New Year
By Billy Graham, written for
"The Saturday Evening Post" in 2008
Our Father and our God, as we stand at the beginning of this new year we confess our need of Your presence and Your guidance as we face the future.
We each have our hopes and expectations for the year that is ahead of us—but You alone know what it holds for us, and only You can give us the strength and the wisdom we will need to meet its challenges. So help us to humbly put our hands into Your hand, and to trust You and to seek Your will for our lives during this coming year.
In the midst of life's uncertainties in the days ahead, assure us of the certainty of Your unchanging love.
In the midst of life's inevitable disappointments and heartaches, help us to turn to You for the stability and comfort we will need.
In the midst of life's temptations and the pull of our stubborn self-will, help us not to lose our way but to have the courage to do what is right in Your sight, regardless of the cost.
And in the midst of our daily preoccupations and pursuits, open our eyes to the sorrows and injustices of our hurting world, and help us to respond with compassion and sacrifice to those who are friendless and in need. May our constant prayer be that of the ancient Psalmist: "Teach me, O Lord, to follow your decrees; then I will keep them to the end" (Psalm 119:33).
We pray for our nation and its leaders during these difficult times, and for all those who are seeking to bring peace and justice to our dangerous and troubled world. We pray especially for Your protection on all those who serve in our armed forces, and we thank You for their commitment to defend our freedoms, even at the cost of their own lives. Be with their families also, and assure them of Your love and concern for them.
Bring our divided nation together, and give us a greater vision of what You would have us to be. Your Word reminds us that "Blessed is the nation whose God is the Lord" (Psalm 33:12).
As we look back over this past year we thank You for Your goodness to us—far beyond what we have deserved. May we never presume on Your past goodness or forget all Your mercies to us, but may they instead lead us to repentance, and to a new commitment to make You the foundation and center of our lives this year.
And so, our Father, we thank You for the promise and hope of this new year, and we look forward to it with expectancy and faith. This I ask in the name of our Lord and Savior, who by His death and resurrection has given us hope both for this world and the world to come.
---
Prayer Requests
* Praise for over 170 donors who generously contributed just at $100,000 to our area FCA in December. We are grateful to the Lord for His amazing provision.
* Pray for the FCA Breakfast at the Iowa Baseball Coaches Association annual clinic in Des Moines on Saturday January 23rd. Great opportunity to speak "truth" into these coaches and introduce them to FCA resources.


* Pray for a group of adults in Ankeny who are working on building a relationship with coaches and athletes at Des Moines North to offer various ways to help. We serve a mighty God who can break down cultural, economic and competitive barriers to build community!
Events
Pella Camp
July 11-15, 2016
Central College
Pella, IA


(Click on pic for more info)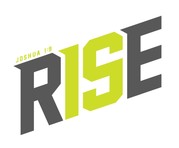 Sports offered:
Boys:
Baseball - (New)
Basketball
Cross Country
Football
Golf
Soccer
Track & Field
Tennis

Girls:
Basketball
Cross Country
Golf
Soccer
Track & Field
Tennis
Volleyball

"Have I not commanded you? Be strong and courageous. Do not be afraid; do not be discouraged, for the Lord your God will be with you wherever you go."

Joshua 1:9
---
Want to volunteer?
Prayer team
Lead a pre-game chapel
Lend your talents or spiritual gifts
Call us at 515-727-1868
or email cwiowafca@fca.org.
---

Connect with us on
Facebook
!
---