Parenting Challenge

Will your teenage son or daughter still be walking with Jesus when they graduate college? Or will they leave their faith behind as they walk off that graduation stage to start a new chapter of life
? Click here to read more...

---
Devotional
Spiritual Muscles
by parentingbydesign.com

Spiritual muscles
1 Tim. 4:7-8: Have nothing to do with godless myths and old wives' tales; rather train yourself to be godly. For physical training is of some value, but godliness has value for all things, holding promise for both the present life and the life to come (NIV).
Participating in sports can provide valuable lessons. Delayed gratification, self-control, and self-discipline are just a few. But imagine if parents were as interested in training their kids to be godly as they were about training them to excel in sports? What might that look like?
Is the Word of God as exciting to you as your child hitting a homerun or scoring a goal? Unless you have a genuine love for God's truth, you will have a hard time passing that on to your kids. Glory on the playing field is fleeting, but the benefits of godliness are eternal. Show your kids where your true passion lies by telling stories of God's faithfulness, leading the family in prayer, coming up with creative ways to teach the Bible, and, most of all, providing an example of godly behavior.
Schedule regular spiritual exercise for your family.

---
Prayer Requests
* Praise for an outstanding FCA Banquet on April 23rd where nearly 800 people were in attendance and we exceeded our financial goals.

*Pray that all of our Huddle Leaders and Camp staff needs will be met for Pella Sports Camp in July.
* Pray for the Urbandale High School Baccalaureate on May 24th

* Pray for the youth Coaches' Clinic on May 24th at Drake and for our 3D coaching session.

* Pray for the recruitment of student leaders to attend the FCA Leadership Camp in Minneapolis in July.
* Pray for Ministry Planning - clarity on God's vision for FCA in central Iowa.
Events
---
Pella Sports Camp
1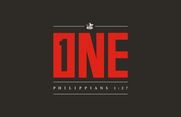 July 10-14, 2017
www.iowafca.org/pellacamp

Sports offered:

Boys: Baseball, Basketball, Cross Country, Football, Golf, Soccer, Track & Field, Tennis

Girls: Basketball, Cross Country, Golf, Soccer, Track & Field, Tennis, Volleyball


"I will know that you are standing together with one spirit and one purpose, fighting together for the faith which is the Good News." Philippians 1:27

---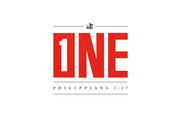 FCA Leadership Camp
July 28-30, 2017
Grades 10-12
University of Northwestern, St. Paul
Transportation provided.
---

Connect with us on
Facebook
!
---

The FCA Vision:

To see the world impacted for Jesus Christ through the influence of coaches and athletes.

---
Pictures from Winter Blast at Gilbert High School: