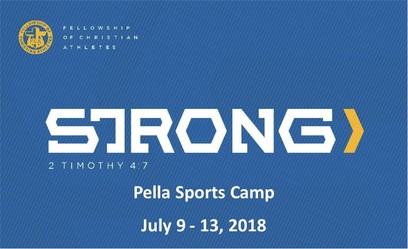 Register your child today for
Pella Sports Camp
www.iowafca.org/pellacamp

Parenting Challenge
Kids Need Parents Who Are Leaders
by Jim Burns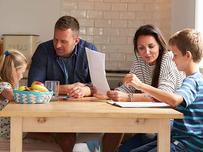 I'm afraid too many parents have indulged and enabled their children to such an extent that they have helped create irresponsible and even narcissistic kids. When we have weak, inconsistent discipline and poor boundaries, kids just aren't willing to grow up. This deosn't mean teens shouldn't be nurtured and affirmed, though.
Every child needs parents who can be irrationally positive toward them. Yet at the same time, they need us to express expectations, set high standards, and hold them accountable. In other words, our kids need us to lead.
Click here to continue reading.
---
Devotional
The Power of the Spirit
by parenting by design
Zechariah 4:6: "Then he said to me, 'This is the word of the Lord to Zerubbabel saying, not by might nor by power, but by my Spirit,' says the the Lord of hosts." (NASU)
When the remnant of the Jews returned to Jerusalem from the Babylonian captivity, they tried to rebuild the temple, but became discouraged. They had neither the military strength nor the physical power needed to accomplish the task. But, God reminded them it is not human strength or power that accomplishes His will; it is the Spirit. With this encouragement, Zerubbabel and the people completed the temple.
Our culture tells us we must have money, power, beauty, or fame to be successful. But God often works through the small and the weak to accomplish his goals. He asks us to depend on His strength, not ours. When we embrace our weakness, we can receive His strength.
Strength in parenting comes from relying on God's power, not our own.

---
Prayer Requests
*Pray for "Winter Blast" on February 25th at Gilbert Middle School hosted by Iowa State University FCA.

*Pray for doors to continue to open at schools and that coaches and administrators are receptive to the ministry of FCA.

*Pray that Drake athletes continue to step out being bold in inviting friends and teammates to FCA.
*Pray for relationship building and for God to work through some college athletes that are mentoring a 7th grade girl who has a very difficult home life. Pray that these athletes can bring some hope and joy into her life.
*Pray that plans will come together for our annual FCA Banquet on Saturday, April 21st featuring Kurt Warner.

Events
---
---
Pella Sports Camp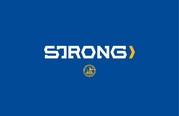 July 9-13, 2018
Sports Offered:
Boys: Baseball, Basketball, Cross Country, Football, Golf, Soccer, Track & Field, Tennis. Wrestling

Girls: Basketball, Cross Country, Golf, Soccer, Track & Field, Tennis, Volleyball
_____________________

FCA Leadership Camp
July 26-29, 2018
Grades 10-12
University of Northwestern, St. Paul,MN

Click here for more information.

Connect with us on
Facebook
!
---

The FCA Vision:

To see the world impacted for Jesus Christ through the influence of coaches and athletes.