Register your child today for one of these great camp opportunities:


Pella Sports camp
Central College
July 10-14, 2017
Register before June 19th for an early-bird discount.

For more information, go to www.iowafca.org/pellacamp

--------------------------------------------------------------------
FCA Leadership CampJuly 28-30, 2017
Grades 10-12
University of Northwestern, St. Paul, MN
If you are from Central Iowa and register before June 30th, you will automatically receive a $90 scholarship from Central Iowa.
Your total cost would be $99 which includes transportation!
Register at
www.minnesotafca.org/leadershipcamp
.
Parenting Challenge
What is Your Athlete Doing With His/Her Place in the Spotlight?
by Janis Meredith, coachup.com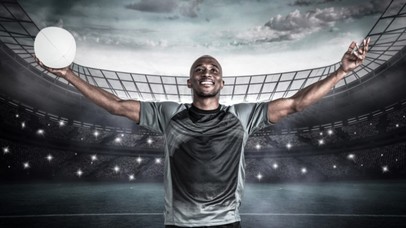 I've heard all the arguments from athletes who think it's okay to just play sports and not be leaders:
I just want to play sports. I'm not perfect. No one listens to me anyway
.
I've even heard adults agree, saying:
That's too much of a burden to place on a young athlete
.
But let's take another look at the facts. Athletes, just by nature of their roles, are in the spotlight. Even if they are on the bench, they are still out front of the spectators. Classmates, other parents, siblings - they all see the athlete's behavior as if it were on center state.
They can do two things with this exposure: choose to lead or choose to follow.
Click here to learn what being an athlete and a leader looks like.
---
Devotional
Gospel Pride
by parentingbydesign.com

Romans 1:16: I am not ashamed of the gospel, because it is the power of God for the salvation of everyone who believes (NIV).
If you are reluctant to talk about the gospel with your kids, you are not alone. In this passage, Paul gives us three reasons why he was able to courageously proclaim the message of Christ to a skeptical audience--It is the gospel of Christ, it is the power of God, and the result is salvation to everyone who believes.
The fact that it came directly from Christ gives the gospel authority. It is a message from the King Himself! And, the gospel carries the power of God--the very power that raised Christ from the dead. But the best reason to be courageous is that the effect of believing and trusting the gospel is salvation--freedom from sin and an eternal inheritance in heaven.
Let Paul's words encourage you to share the gospel with the most important people in your life.
---
Prayer Requests
* Pray for Intensive Retreat in Missouri that Dave Applegate, Area Rep is attending. Pray for Coach Schottel who will be leading the retreat.

*Pray for Coach Hoekstra in Carlisle and Coach Schoon at Des Moines East as FCA does ministry with these coaches to continue to grow the FCA program in their schools.

*RJ Sumrall is starting a Bible Study for the ISU Football Players. Pray that players will be receptive and attend the bible study.
*Pray for the Huddle Leaders as they prepare their hearts for Pella Sports Camp.

* Pray for the recruitment of students to attend Pella Sports Camp (July 10-14)
* Pray for doors to keep opening for Ministry opportunities at Grand View University.
*Pray for the Central Iowa FCA staff that they can find balance in their lives through the busyness of the summer as they minister to coaches and athletes.

Events
---
Pella Sports Camp
1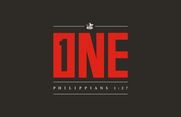 July 10-14, 2017
www.iowafca.org/pellacamp

Sports offered:

Boys: Baseball, Basketball, Cross Country, Football, Golf, Soccer, Track & Field, Tennis

Girls: Basketball, Cross Country, Golf, Soccer, Track & Field, Tennis, Volleyball


"I will know that you are standing together with one spirit and one purpose, fighting together for the faith which is the Good News." Philippians 1:27

---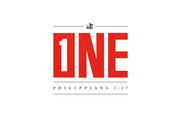 FCA Leadership Camp
July 28-30, 2017
Grades 10-12
University of Northwestern, St. Paul
Transportation provided.
---

Connect with us on
Facebook
!
---

The FCA Vision:

To see the world impacted for Jesus Christ through the influence of coaches and athletes.

---