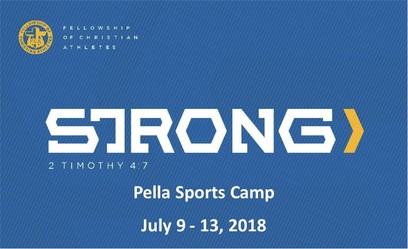 Register your child today for
Pella Sports Camp
www.iowafca.org/pellacamp

Parenting Challenge
Simple Keys to Launch a Financially Fit Teen
By Ellie Kay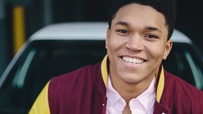 Does your teen grasp the reality of money matters?

---
Devotional
Spiritual Muscles
by parenting by design
1 Tim. 4:7-8: Have nothing to do with godless myths and old wives' tales; rather train yourself to be godly. For physical training is of some value, but godliness has value for all things, holding promise for both the present life and the life to come (NIV).
Participating in sports can provide valuable lessons. Delayed gratification, self-control, and self-discipline are just a few. But imagine if parents were as interested in training their kids to be godly as they were about training them to excel in sports? What might that look like?
Is the Word of God as exciting to you as your child hitting a homerun or scoring a goal? Unless you have a genuine love for God's truth, you will have a hard time passing that on to your kids. Glory on the playing field is fleeting, but the benefits of godliness are eternal. Show your kids where your true passion lies by telling stories of God's faithfulness, leading the family in prayer, coming up with creative ways to teach the Bible, and, most of all, providing an example of godly behavior.
Schedule regular spiritual exercise for your family.
---
Prayer Requests
*Pray for a local donor who recently found out that their 3rd child will be born with Spina Bifida.

*Pray for our annual FCA Banquet on Saturday, April 21st featuring Kurt Warner. Pray that this will be a God-honoring time to represent the heart of FCA to hundreds of people.
*Pray for God to raise up young leaders in schools that are losing their senior leaders.

*Pray for coaches and athletes during the spring sports season.

Events
---
Central Iowa FCA Banquet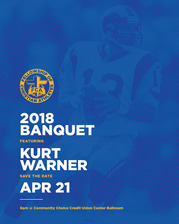 ---
Pella Sports Camp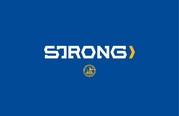 July 9-13, 2018
Sports Offered:
Boys: Baseball, Basketball, Cross Country, Football, Golf, Soccer, Track & Field, Tennis. Wrestling

Girls: Basketball, Cross Country, Golf, Soccer, Track & Field, Tennis, Volleyball
FCA Leadership Camp
July 26-29, 2018
Grades 10-12
University of Northwestern, St. Paul,MN

Click here for more information.

Connect with us on
Facebook
!
---

The FCA Vision:

To see the world impacted for Jesus Christ through the influence of coaches and athletes.