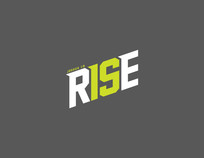 It's camp week!
____________
_______________________________
---
Parenting Challenge
"5 Ways You are Teaching Your Kids to be Entitled"
by Donna Jones,
Crosswalk.com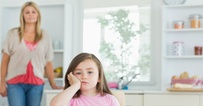 Click on image to view article
---
Devotional
"How to Cover Your Child in Prayer"
by Heather Riggleman, T
odaysChristianWoman.com
We live in perilous times. After school today, I thanked God that Cheyenne and Elijah both came home. Sadly, many parents lose their children in tragic ways, like cancer, a car accident, or events like the Sandy Hook school shooting. They will be forever waiting for their children to walk through their front doors.
As you and I watch the news, we weep, we cry out in anger, and then we wonder, "How can we protect our kids from something like this?" We wonder if it's safe to send our children out the front door. We question whether the world is falling apart. And nothing is more terrifying than the realization that we cannot protect them from life.
While we cannot hide our children away from the world, we can be proactive in guarding them. We can shield them in far greater ways than wrapping them in a plastic bubble or locking them in their rooms for the rest of their lives. You and I can pray. We can intercede for our children, praying for wisdom, protection, peace, and strength. Author Mark Batterson wrote, "If you determine to circle your children in prayer, you will shape their destinies … your prayers will live on in their lives long after you die." In fact, this is what Jesus called us to do because he hears our prayers and intercedes on our behalf before God.
It's comforting to know that wherever we are gathered and praying, Jesus is in our midst: "I also tell you this: If two of you agree here on earth concerning anything you ask, my Father in heaven will do it for you. For where two or three gather together as my followers, I am there among them." (Matthew 18:19-20).
With this in mind, remember we aren't fighting against flesh and blood, as Ephesians 6:10-18 tells us:
"Be strong in the Lord and in his mighty power. Put on all of God's armor so that you will be able to stand firm against all strategies of the devil. For we are not fighting against flesh-and-blood enemies, but against evil rulers and authorities of the unseen world, against mighty powers in this dark world, and against evil spirits in the heavenly places.
"Therefore, put on every piece of God's armor so you will be able to resist the enemy in the time of evil. Then after the battle you will still be standing firm. Stand your ground, putting on the belt of truth and the body armor of God's righteousness. For shoes, put on the peace that comes from the Good News so that you will be fully prepared. In addition to all of these, hold up the shield of faith to stop the fiery arrows of the devil. Put on salvation as your helmet, and take the sword of the Spirit, which is the word of God.
---
Prayer Requests
* Pray that FCA camp will be a life-changing experience for all of those who are attending.
*Pray for coaches/teachers that summer would be a time for family and a time to re-charge and relax..
*Pray that local FCA leadership teams would use the summer months for spiritual growth and planning for the next school year.
*Pray for coaches and athletes as they wind down the summer baseball and softball seasons leading up to State Tournament play.