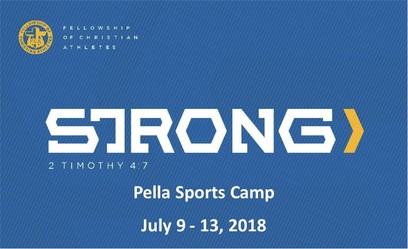 Register your child today for
Pella Sports Camp
www.iowafca.org/pellacamp

Parenting Challenge
Wrestling with Big Decisions
By John Ortberg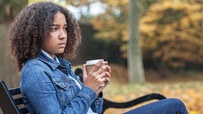 Years ago, when I was a young man trying to choose a vocation, I prayed fervently in that big decision. I remember being frustrated to the point of tears. I wanted a clear sign. "God, just tell me what to do, and I'll do it," I prayed. "I don't even really care what it is. I just want You to tell me what Your will is."
Click here to continue reading.
---
Devotional
Sacrifice
by parenting by design
Genesis 22:10-11: Then he reached out his hand and took the knife to slay his son. But the angel of the Lord called out to him from heaven, "Abraham! Abraham!"
We marvel at Abraham's obedience when the cost was so high. But many of us are willing to sacrifice our children as well--not on an altar--but to the expectations of this world. This sacrifice requires no knife, but is executed in subtle day-to-day compromises. Overcrowded schedules that squeeze out time for relationships. Messages communicating significance in a child's "success".

Pressuring kids to perform because we see them as reflections of ourselves. Investing our time and money chasing after power, beauty and fame.
We are bombarded with false messages defining our worth and the worth of our children by ever-changing worldly standards. Like Abraham, God is calling us to bring this sacrifice to a halt. But, we must look past the temporal and see with eternal eyes. We must choose to worship the Creator instead of the creation.
Surrendering your kids to God and spend the time necessary to find God's plan for their lives.
---
Prayer Requests
*Praise for an outstanding FCA Banquet on April 21st where nearly 1400 were in attendance and we exceeded our financial goals.

*Pray that all of our Huddle Leaders and Camp Staff needs will be met for Pella Sports Camp in July.
*Pray for the recruitment of student leaders to attend the FCA Leadership Camp in Minneapolis in July.

Events
---
---
Pella Sports Camp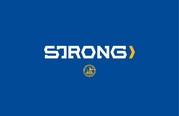 July 9-13, 2018
Sports Offered:
Boys: Baseball, Basketball, Cross Country, Football, Golf, Soccer, Track & Field, Tennis. Wrestling

Girls: Basketball, Cross Country, Golf, Soccer, Track & Field, Tennis, Volleyball
FCA Leadership Camp
July 26-29, 2018
Grades 10-12
University of Northwestern, St. Paul,MN

Click here for more information.

Connect with us on
Facebook
!
---

The FCA Vision:

To see the world impacted for Jesus Christ through the influence of coaches and athletes.