Application Deadline: June 17, 2016
CJJR,
in partnership with the
American Institutes for Research
is now accepting applications for its second annual School-Justice Partnerships Certificate Program: Fostering Success for Youth At Risk.
This program is designed to provide school and district staff, court professionals, juvenile justice, law enforcement, child welfare and other child serving leaders with the knowledge and understanding necessary to address the educational and related needs of children known to, or at risk of entering, the juvenile justice system.
Applicantions will be accepted from both individuals and teams. Tuition subsidies are available through CJJR and OJJDP's Center for Coordinated Assistance to States.
Applications are due by June 17, 2016.

---
The Center for Juvenile Justice Reform (CJJR) and the Council of Juvenile Correctional Administrators are pleased to announce that after a competitive application process the following four organizations have been selected to participate in the
Youth in Custody Practice Model Initiative
:
– Florida Department of Juvenile Justice;
– Massachusetts Department of Youth Services;
– StarrVista, Inc. (Wayne County, Michigan); and
– Texas Juvenile Justice Department.

Each organization will receive 18 months of training and technical assistance to implement the Youth in Custody Practice Model, a comprehensive guide designed to help system partners align core, research-based principles with everyday practice, and achieve positive outcomes for youth in post dispositional custody. In achieving this goal the Practice Model focuses on the importance of better engaging and supporting families, staff and communities. More information about the initiative can be found on the CJJR website.
Congratulations to the selected participants!

---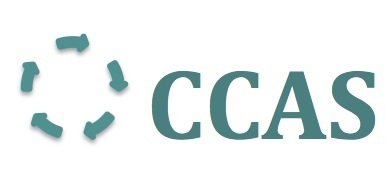 With support from the Office of Juvenile Justice and Delinquency Prevention, the Center for Coordinated Assistance to States (CCAS) has awarded six jurisdictions with an opportunity to participate in the third cohort of the Multi-System Collaboration Training and Technical Assistance (MSC-TTA) program. Each selected jurisdiction has exhibited a distinct level of readiness to work in a collaborative manner in their efforts to positively impact at-risk youth in their community.

As part of CCAS, the Center for Juvenile Justice Reform (CJJR) at Georgetown University's McCourt School of Public Policy will work with the selected communities for six months on the development of policies and procedures to support multi-system collaboration in their jurisdiction.

The six communities awarded are:
11th Judicial District, Colorado
State of Georgia
Kane County, Illinois
St. Louis Regional System of Care, Missouri
Lancaster County, Nebraska
State of Nevada
The MSC-TTA program will engage the selected communities in a series of activities focused on identifying existing barriers to partnership development and information sharing, better understanding how youth are served in various systems, acknowledging how agency culture impacts the change process, addressing the role of leadership in advancing cross systems work, and identifying ways to more effectively partner with and empower youth and families.