New Predictive Analytics Tool Helps Child Welfare Systems Reduce Risk of Delinquency
CJJR, NCCD, and the Los Angeles DCFS to host a webinar on report findings Friday, January 22, 2016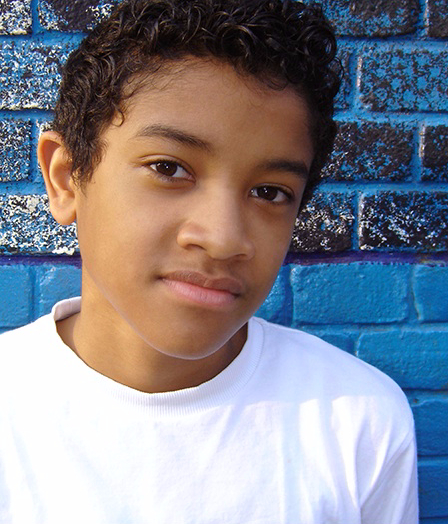 The National Council on Crime and Delinquency (NCCD) released a new report today describing efforts made with the Los Angeles County Department of Children and Family Services (DCFS) to prevent youth in the child welfare system from becoming involved in the juvenile justice system. NCCD and DCFS partnered to develop an actuarial screening assessment, which Los Angeles County workers used to classify youth by their likelihood of subsequent juvenile justice involvement. Assessment results enabled the county to focus prevention service programming on youth at highest risk of dual-system involvement.

"CJJR has worked to support Los Angeles County in the implementation and improvement of multi-system reform efforts," said Shay Bilchik, founder and director of the Center for Juvenile Justice Reform. "The screening assessment further supports our efforts to enable information sharing across agencies and reduce the number of youth in Los Angeles who are involved in both the juvenile justice and child welfare systems."

The report was funded with support from CJJR through a grant from the Conrad N. Hilton Foundation. In a webinar on Friday, January 22, 2016, CJJR's Shay Bilchik; NCCD's chief program officer, Dr. Jesse Russell; and representatives from the Los Angeles County DCFS will discuss the report's findings.

Register for the webinar.

Highlights of the study and the full report can be found on NCCD's website.

Read NCCD's full press release.
---
Press Release: State of Illinois Launches Ramp-Up Phase for Dually-Involved Youth Pay for Success Initiative
Local stakeholders partner with CJJR to design initiative informed by the Crossover Youth Practice Model

The Illinois Department of Children and Family Services, in collaboration with the Illinois Department of Juvenile Justice and the Conscience Community Network, today announced the launch of a ramp-up phase of a Pay for Success pilot project to improve outcomes for youth involved with both the child welfare and juvenile delinquency systems in Illinois.

The Conscience Community Network, LLC (CCN) – a network of six Illinois nonprofit service providers – is collaborating with the state of Illinois and local community partners to serve dually-involved youth throughout the state. CCN will provide these children with intensive case coordination and timely access to evidence-based treatments in order to reduce time in costly institutional care, prevent repeat criminal behavior, and foster successful transitions to adulthood.

CCN's approach is three-pronged and modeled on the Crossover Youth Practice Model (CYPM), a set of proven practices developed by the Georgetown University McCourt School of Public Policy – Center for Juvenile Justice Reform (CJJR). The CYPM has been implemented throughout the U.S. and is focused on breaking down systemic barriers to enable early identification, advocacy in the courts, access to trusted care alternatives, and coordination of case management of dually-involved youth. Read more.