Application Deadline: April 29, 2016

The application period is now open for CJJR's

Juvenile Diversion Certificate Program,

which will be held at Georgetown

​University from

August 2-5, 2016.

As a partner in the Models for Change initiative and a co-author of the 2011 Juvenile Diversion ​Guidebook, CJJR has joined with Juvenile Law Center, the National League of Cities and the Police Foundation to conduct an intensive Certificate Program on juvenile diversion practices and programming, now in its 3rd year.

​The Certificate Program brings together law enforcement officers, probation staff, prosecutors, school officials, judges, policy-makers, and other local leaders who are committed to strengthening their diversion efforts.

Applicants are strongly encouraged to apply as a team of up to seven individuals from the same jurisdiction. Subsidies are available through CJJR and​ OJJDP's Center for Coordinated Assistance to States.

Applications are due by April 29, 2016.

Research shows that family involvement is essential to achieve positive youth outcomes, particularly for youth involved in the juvenile justice system. To help support this part of good case practice, the Center for Juvenile Justice Reform at the Georgetown University McCourt School of Public Policy and the Vera Institute of Justice have published

Identifying, Engaging, and Empowering Families: A Charge for Juvenile Justice Agencies,

a paper that lays out a model for family engagement across the continuum of a youth's involvement in the juvenile justice system.

This white paper, authored by Ryan Shanahan and Margaret diZerega of Vera, reviews the literature exploring the relationship between family contact and short- and long-term outcomes for youth in the juvenile justice system, and identifies ways that agencies—from police through reentry staff—can better engage families in ways that promote both personal contact and active involvement in case assessment, planning, and management. The paper's three-part framework on full family partnership

—

rooted in a broader definition of family—focuses on identification, engagement, and empowerment.

To commemorate the release of the paper, on February 24, 2016, CJJR and Vera hosted a discussion on the critical role that families play in the juvenile justice system and strategies for effective and meaningful family engagement. About 100 individuals attended the event, which took place at Vera's headquarters in New York and featured a panel of field leaders, including CJJR's Shay Bilchik, Vera's Ryan Shanahan and Margaret diZerega, and other representatives from government, community-based organizations, and philanthropy. Photos credit: Vera.
---

WHAT OUR PARTICIPANTS ARE SAYING
"CJJR's Diversion Certificate Program was of great value to our CT team: affording opportunity to hear how other communities and jurisdictions are planning and implementing a variety of diversion efforts that may also inform our project, experiencing a variety of excellent presenters with diverse expertise especially on screening and assessment for diversion, and finally for the support and assistance provided before and during the program. We are confident that we are moving forward with a viable capstone project while fostering collaboration among our state agencies and stakeholders in this youth justice reform effort."

Connecticut Team | Class of 2015

--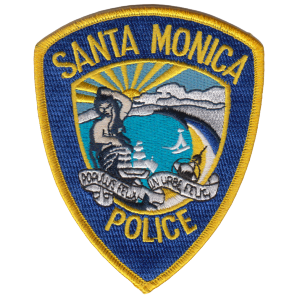 "The [Diversion] Certificate Program reinforced the team's conviction that diversion was a necessary structure to help youth stay out of the formal criminal justice system...One of the key takeaways was the need for an assessment to determine the treatment. We are eager to begin the first steps and develop a robust diversion program with the staff assistance. We are grateful to Shay and his staff for their commitment, dedication, and passion to this work!"

Santa Monica, California Team | Class of 2015