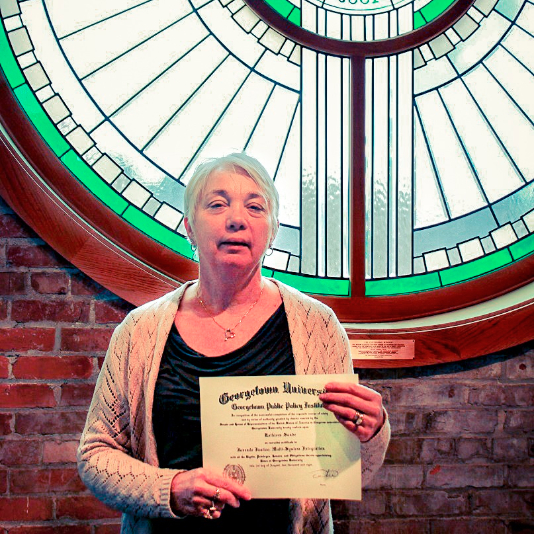 We are happy to announce that we have selected Kathleen Sande as the recipient of the 2015 Capstone of the Year Award! Kathleen participated in our 2008 MSI program as Washington State's Title I Part D Coordinator. Her Capstone Project is to improve and expand the state's Education Advocate (EA) Program, which is a case-management model that focuses on providing one-on-one supportive services in schools for youth at risk of entering or involved in the juvenile justice system.

Kathleen was able to sustain her project using the Federal U.S. Department of Education Title I Part D funding and has made significant progress in obtaining buy-ins and improving outcomes for youth involved in the justice system.

---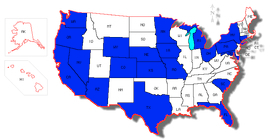 The Center for Juvenile Justice Reform (CJJR) at Georgetown University's McCourt School of Public Policy, along with key stakeholders, will launch the Crossover Youth Practice Model (CYPM) in five additional counties in three states this year.

Research shows that youth who have been abused or neglected are at higher risk of entering the juvenile justice system. These youth, also known as crossover youth, have historically faced poor life outcomes, experienced school failure, unemployment, diminished pro-social connections, homelessness, and involvement in the criminal justice system. The CYPM has been developed by CJJR to help better meet the needs of this population.

---
By: Sam Abbott, Center for Juvenile Justice Reform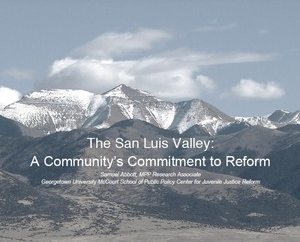 When Magistrate Amanda Pearson became the first Crossover Judge in the San Luis Valley of Colorado – a rural desert community home to the famous Great Dunes National Park and a scenic stretch of the Rocky Mountains – she met with local leaders from the region's child-serving agencies who were eager to work with Pearson to improve the lives of the San Luis Valley's youth.
As the area's first Crossover Judge, Magistrate Pearson would specialize in hearing the cases of youth involved in both the child welfare and juvenile justice systems, often referred to as crossover or dually involved youth. Leaders in the region, who had been advocating for the existence of this position before Magistrate Pearson's appointment, approached that first meeting prepared to explain their vision for the position and their philosophy for treating this particular population of youth in the San Luis Valley.
As it turned out, Magistrate Pearson needed little explanation...

---
Application Deadline: March 18, 2016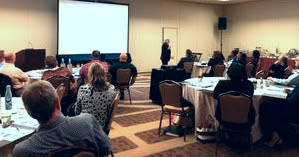 We are still accepting applications for our 4th annual Youth in Custody Certificate Program to be held May 9-13, 2016, at Georgetown University. This program shines a light on the serious, high-risk juvenile offender population, and helps leaders begin or accelerate systemic change to improve outcomes for youth in post-adjudication custody.

Subsidies are available for jurisdictions that show a heightened readiness to utilize the curriculum and to undertake changes in their correctional facilities and secure residential programs. Applications are due March 18, 2016.