This photo was taken at our 40th Anniversary Family Reunion in Idaho last month; we were so blessed to gather all our descendants-three generations- in one place to enjoy each other's company before we scatter to the winds again!

Scott and Vicki have been living in the states for a bit, and now it is time for us to return full-time to our "other home" in the Philippines. With the death of my (Vicki's) beloved father this spring, we realize that we have ended a season of our lives where we were caring for parents. We were back in the USA this last three years to help our parents to be cared for by family and die at home, as was each of our parent's wish, and we were honored, along with our siblings, to grant them that wish. Our parents were precious to us; each died in their late 80s or early 90s, and we felt blessed to care for them in their final years. Now that they are all safely in heaven, we are free to return to Asia again!

We do acknowledge, at our ages, that we are no spring chickens ourselves! Scott will be 70 and I (Vicki) will turn 60 this year! So we cannot pretend that this move will be easy, as we start over again setting up housekeeping in the Philippines, and establish more free birth centers and clinics. We have done this so long now, (27 years since we started our ministry in the Philippines in 1991 and started living between two countries) that we are not naive about the hardships, risks, challenges, and dangers. Just this week, as we watched another Super Typhoon rage across the Philippines, we shuddered and counted the cost, again, remembering all our past disaster experiences and traumas...

Yet we feel we have much more to contribute, and we feel that the best place for us to make the most impact for the Kingdom during this next season of our lives is for us to be on the mission field full-time again. We desire to live our lives serving the people again in Olongapo, Philippines, where many of our friends and patients live and scavenge on our local garbage dump. We desire to once again help pregnant women from our local red light districts, and in our local refugee camp. These are the people on the heart of God. We asked the Lord a long time ago to use our lives any way He saw fit, and we feel He has fitted us for this purpose, to love the broken and brokenhearted, and to allow our hearts to be broken by what breaks His.

Through our non-profit Mercy in Action, we have plans to build two more birth centers and clinics to serve the poorest of the poor in the next three years. These centers, run by national midwives that we train according to the highest international standards of care, are vital to our sucess saving the lives of mothers and their newborns during pregnancy, birth, and postpartum. Mercy In Action has a track record of 15,000 babies born in our centers since 1991 with an infant mortality rate 4 times better than the national average. And that number does not include all the birth centers we started and turned over to others, nor does it include all the birth centers run by our graduates in countries all over the world. Mercy In Action is truly making a life-saving difference!

So, we come to the action-point of this newsletter that involves you: it is time for us to build a support team again, before we return to the Philippines. Will you be on it?





We are asking for your help in the following ways as we begin our year-end count-down:

1. Would you commit to monthly support? Or raise your existing support?
If yes, please sign up for "Recurring Donation" at:
https://secure-q.net/Donations/MercyAction/3301

2. ​Would you make a one-time donation toward building the new clinics and birth centers? Each clinic/birth center we build saves lives...
If yes, please sign up for "One Time Donation" at:
https://www.mercyinaction.com/donate/

3. Would you commit to pray for us regularly? We so value that...
If yes, please write us an email to tell us. (info@mercyinaction.com)


Thank you so much for your time to read this newsletter, and thank you for your prayers and donations to see this vital Mercy work carry forward. We will be following up with more information on our imminent move in the near future.

Blessings and love,

Vicki and Scott Penwell

As you know if you follow Mercy In Action on Facebook (https://www.facebook.com/MercyInAction/) the Super Typhoon that hit the Philippines this week took off three Mercy In Action roofs. Two roofs were damaged on Mercyland outside Olongapo - one on the building our midwife RoseAnn uses for a prenatal clinic and one on another building that is used for a maternity waiting home and midwife guesthouse. And our midwife Cecille's clinic and home outside Manila was also damaged by the storm; she was inside and fearful for her life as the winds took parts of the roof away.

There is no way to describe how scary it is to be hit by a Super Typhoon. Even as I write these words, it gives me a viseral response to remember the terror of weathering these storms on our small island nation in the middle of the giant Pacific Ocean. Especially scary are Super Typhoons like Manghut, the one that struck this week, where winds exceeded 170 mph along with lashing rain, making roofs go flying as rain and flood waters threaten to destroy everything in the storm's path.

We have put tarp over our damaged roofs and are making plans to rebuild our roofs as we write this, so we can to keep the water damage inside to a minimum. Thank you to all who donated to our emergency relief fund to once again rebuild after a destructive typhoon.
---
email: info@mercyinaction.com website: www.mercyinaction.org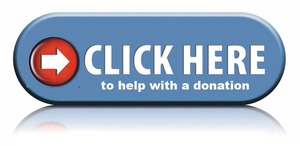 You can go online to donate to Mercy In Action
to give a one time gift or an ongoing donation.

Or send a check to:

Mercy In Action
3018 W. Overland Road,
Boise, Idaho 83705 USA

Thank you!