Get Ready for Great Films at Downstream Environmental Film Festival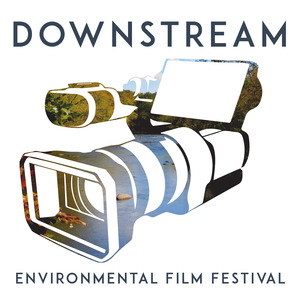 Downstream Environmental Film Festival features high-quality short films on environmental issues, amazing places, and inspiring landscapes.
Join us at Imminent Brewing Company (
519 Division Street South, Unit 2, Northfield)
Wednesday, February 21, 7:00 pm
Do you want to learn more about the Cannon River Watershed Partnership's signature environmental film event?
Click here
to learn more.
Can't wait for the film fest? We've got you covered.
---
Seeking Sponsors for 2018 Downstream Environmental
Film Festival
We all love seeing great movies, but as Buckminster Fuller told us, "There's no such thing as a 'free lunch.'" Everything costs something. And the film festival is no exception. That's why we're looking for businesses and organizations who want to sponsor this year's festival.

You can support the festival at any level, but sponsors at the Supporter ($500), Organizer ($1,000) and Community Leader ($2,000) levels get special recognition with their logo on posters and in the festival program. To learn more about Downstream Film Festival Sponsorship, click here to download a sponsorship form. If you have any questions, contact Kevin Strauss at 507-786-3913 or at "kevin@crwp.net"
---
Thank You For Making
Clean Water Happen in 2017!
Thank You

to everyone who donated time or money as part of the Ca
nno
n River Watershed Partnership's 2017 End of Year Fundraising Campaign.
Thanks to all of your support, we


Exceeded our 2017 Fundraising Goal

!
Our goal for November and December was to raise $21,000. When we closed the December 2017 books, you all helped us to raise over $26,000! For the year, our goal was to raise $51,000 and we raised over $51,970.
What Does This Mean for CRWP's Clean Water Programs?
It means that we'll be able to do more: More Clean Water Education Programs, More Conservation Work with landowners, and More new Clean Water projects!
Your support helps us continue and expand our Clean Water work in the region.
Thanks again, we could not do this work without YOU.
---
Yield Reduction? Not In These Cover Crop Fields
By Alan Kraus, Conservation Program Manager
Cannon River Watershed Partnership

Many agronomists and farmers agree that planting cover crops to keep farm fields covered with vegetation during the fall, winter, and spring can prevent soil
erosion and keep soil and fertilizers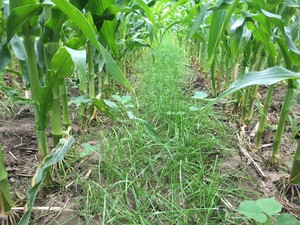 from washing into ar
ea rivers and lakes. A concern, however, for farmers can be that a cover crop might compete with a corn crop and reduce the yield. The Cannon River Watershed Partnership (CRWP) just completed a two-year study in cooperation with eight farmers in Rice, Goodhue, and Waseca Counties... Read More...
---

Could You Invest An Hour For Cleaner Water?
Hey
Friends of Clean Water. We need

your help! We need to put up posters

to advertise our upcoming

Downstream Environmental Film

Festival in late January. If you'd be

willing to pick up a pack of posters

and a list of locations from the CRWP

office (400 Washington Street,

Northfield) and spend 30-40 minutes

putting them up around Northfield,

we'd really appreciate it.


If you can give us a hand putting up

posters, please contact Kevin at

507-786-3013 or at "kevin@crwp.net"
---



The Land Stewardship Project is hosting a meeting to learn more about the recently approved

MN Beginning Farmer Tax Credit

that can incentivize agricultural asset transitions to the next generation… Are you a MN farm family or landowner currently renting to a non- related beginning farmer or thinking about renting or selling agricultural assets (land, equipment, livestock, buildings) to a non-related beginning farmer in 2018 or beyond? This tax credit could benefit YOU! Are you a beginning farmer enrolled in a financial management program? This tax credit could benefit YOU!

Ryan Roles, with Rural Finance Authority will introduce the

Beginning Farmer Tax Credit Workshop

, talk about how to apply and to answer questions.

Thursday, January 11

th

, 2018- Northfield, MN

First United Church of Christ

Dessert and Coffee will be served- No fee but please RSVP

LSP's FARM TRANSITION PLANNING WORKSHOP

… Are you a farm family or landowner thinking about the future or next steps for your farm?

… Are you interested in planning for the next generation of farmers on your land?

This workshop series will focus on goals, financial needs in retirement, options for farm transitions, resources to help you through the planning process and communication. Presenters include farmers in transition, LSP farm transition coach, a holistic management educator, an attorney, a CPA, a Financial Planner and more.

Saturdays,

January 20th

,

February 10th

, and

March 3rd, 2018

First United Church of Christ, Northfield, MN

Fee: $200/ family includes 3 full day sessions, lunch and course materials

For more information or to reserve a place for either workshop series, contact Karen Stettler,

507-523-3366

or

stettler@landstewardshipproject.org
---
Water and Soil

Conservation Practices

Sustain a Dairy Farm
For practically-minded farmer Wayne Kieffer and farmer sons Kevin and Tim, water and soil conservation are essential to the sustainability of their fifth-generation operation — the Kieffer Dairy Farm — on the "variable soil" of the country near Hastings, Minn.
Though approximately five times the size of the original 160-acre homestead, the farm is as diversified an operation as it originally was, and supports not only three farm families, but also several full-time employees.
To maintain more than 800 acres of cropland, plus 400 dairy cattle, the family has implemented a series of practices that help to keep water on the land and prevent erosion.

To read more, click here.

---
City of Randolph Receives

$60,000 Wastewater Grant

The City of Randolph, located in

southern Dakota County near Lake

Byllesby, received a $60,000 Technical

Assistance Grant from the Public

Facilities Authority in November 2017.

The grant will help the community

identify the most effective way to treat

their wastewater.
With this grant money the City has

been able to receive a Community

Assessment Report (CAR) free of

charge from Wenck Associates, Inc. The

CAR focuses on the need of upgrading

septic systems, as well as cost effectiv

e alternatives to regionalization. In the

end, this CAR will provide analysis of all

potential solutions with cost estimates

and public financing implications. The

CAR will also identify future ISTS types

that individual properties can support.

Site evaluations have been completed,

and by spring Wenck will be ready to

present septic recommendations to the

Randolph community, bringing them

one step closer to complete septic

compliance.