Little, Lorang, and McKee are

Cannon River

Champions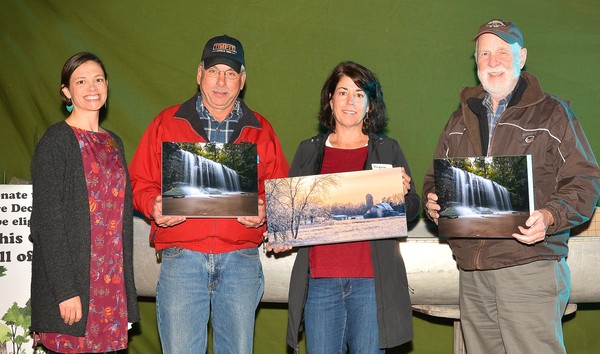 Tim Little
(2nd from left)
, Virginia Lorang
(3rd from left)
, and David McKee
(right)
were named
Cannon River Champions
at the Cannon River Watershed Partnership (CRWP)
Cider on the Cannon
celebration in Dundas on Friday, Oct.26.
"Cannon River Champions are people who have been leaders in the community who used their skills to clean and protect our rivers, lakes, and drinking water," said CRWP Executive Director Kristi Pursell
(pictured on the left)
.
Tim Little, a crop farmer in Millersburg, has been a leader in installing farm conservation practices that create both cleaner water and more a profitable farm.
Virginia Lorang, with her background in nonprofit finance and administration has spent the last year doing the CRWP bookkeeping as well as reorganizing and realigning our fiscal practices to be sound and sure.
David McKee brought his business experience and nonprofit management experience to the CRWP Finance Committee. His ability to make complex ideas understandable has been a real benefit to the organization.
The
Cannon River Champion Awards
are an annual event. Do you know of someone who has been a champion for clean water in the area? Email Kristi Pursell at
kristi@crwp.net
to let us know.
---
Win a "Canoe Full of Brew" by

Donating to

CRWP By

Dec. 31st
Cleaning and protecting the rivers, lakes, and drinking water in the Cannon River Watershed costs money. While CRWP does have contracts and grants with cities and state agencies that fund part of our program costs, these grants and contracts don't fund everything.
That's where you come in. To get us off to a strong start in 2019, our CRWP Board of Directors have generated $7,500 in matching funds. So that if you donate between now and Dec. 31, 2018, the Board will match your donation and doubling the impact of your money!
But that's not all. For each $50 that you donate between Oct. 26 and Dec. 31, you name will go "in the hat" once to win a vintage aluminum Grumman Canoe and a lot of malt (and cider) adult beverages inside (must be 21 to win). So if you donate $100, you name goes in the hat twice, donate $1,000 and your name goes in 20 times!
You can donate online by going to the CRWP website,
www.crwp.net
and clicking the "Donate" button. Or by
clicking here
to go directly to the
Donate
page.
Brew Donors:

---
Give to the Max Day:

Thursday, Nov. 15
Give To The Max Day is a Minnesota "Donation Celebration" where people across the state donate through
www.GiveMN.org
to any of 5,000 charities. CRWP is one of those nonprofits. You can make your year-end donation through Give To The Max Day and it will also count for our Year End Campaign and the "Canoe Full of Brew" drawing.
Click here to visit the CRWP donation page.
You don't have to wait until Nov. 15 to donate. You can schedule a donation today! Donors who give on Nov.15 make CRWP eligible for "Golden Ticket" prizes through the website.
If you have any questions, call Kevin at 507-786-3913.
---
Double the Benefit:
Protecting the Land--Protects Water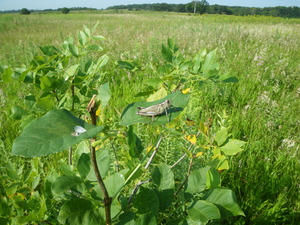 Did you know? Money is available to protect lands within the Cannon River Watershed.
The Cannon River Watershed Habitat Complex program was formed to protect, restore, and enhance high priority wildlife habitat within the Cannon River Watershed. The Trust for Public Land has acquisition funding available for the permanent protection of vulnerable lands within the watershed. Additionally, Great River Greening is working to restore and enhance existing protected public lands. Funding for this project was provided from the Outdoor Heritage Fund to restore, protect, and enhance Minnesota's wetlands, prairies, forests, and habitat for fish, game, and wildlife.

Are habitat loss, water quality and watershed function important issues for you as a landowner? Contact Alan Kraus, Conservation Program Manager at alan@crwp.net or at 507-786-3913 for more information about this opportunity for you to protect, restore, and enhance habitats in the Cannon River Watershed.
---
Are you 70.5 Years of Age or Older?





Make Sure You Donate your Required Minimum Distribution to a Charity in 2018!
Changes in the tax law take effect for this calendar year, but before this year is out, make sure you donate your Required Minimum Distribution!

What does that mean? If you are older than 70.5 years old, you are required to take money out of your Individual Retirement Account (IRA). If you do not take out a certain amount there is a penalty to you, but if you are in the position of not needing all of your distribution for living expenses, you can instead avoid paying income tax on that minimum withdrawal and instead donate it directly to a charity... like CRWP! According to this article from U.S. News and World Report, you can make charitable contributions broken up into any amount, to any number of 501(c)3 groups up to a maximum of $100,000 per individual before the year is out.

Be sure to check with your financial adviser about this way to donate that does not require you to itemize at tax time. CRWP will be sure to get you your receipt before the end of January 2019 so you have it for your tax preparations and we thank you in advance for considering a donation to CRWP or other deserving non-profit organizations doing important work in our area.
---
Check out the Water Bar in Red Wing


(and chat with CRWP Executive Director Kristi Pursell)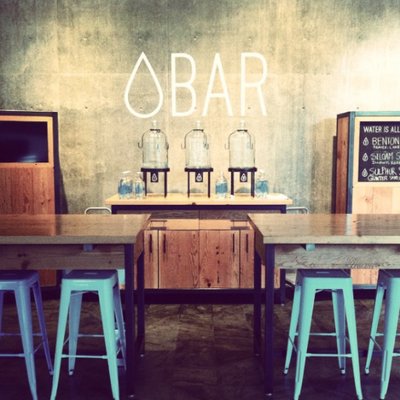 Tuesday, Nov. 13, 2018
7:00pm-8:30 pm
The Anderson Center at Tower View, 163 Tower View Dr.,
Red Wing, MN

Interdisciplinary artist Shanai Matteson serves water to build relationships and transform culture. Join her to sample water from different sources and hear about her work and perspective on watersheds, art, and communities.
What affects the way water tastes? How does the river connect communities? What does art have to do with any of this?
Matteson is a writer, public artist, and arts organizer. She is one of the founders and Collaborative Directors of Water Bar & Public Studio, a tap water bar, art space, and incubator of collaborative public projects on water and environment. Matteson is most interested in work at the margins of established fields and practices, and believes that edges and intersections provide fertile ground for artists and others to learn and create, with and in community. To learn more, click here.

What makes this event event better is that CRWP Executive Director Kristi Pursell will be serving water at this event. So you can hear about what CRWP is doing to "Make Clean Water Happen!" in the region.
Mailing Mania:

Pushing the

Envelope 2018
Join your friends, neighbors, and friendly CRWP staff at one of our "Mailing Mania" volunteer days at the "new" CRWP office at 710 Division Street, Northfield, right behind the Richie Eye Clinic.

Volunteers will get a personal tour of our offices (keep an eye out for the duck and the horses), before settling down to help CRWP stuff envelopes and send out our Year End Fundraising Appeal. We'll provide snacks and comradery as well. Hear about the new projects CRWP has cooked up, and get to know people who care about clean water as much as you do.

Timeslots are available:
Thursday, Nov. 15, 1 pm-4 pm and 6-9 pm
Friday, Nov. 16, 9 am-12 noon and 1 pm-4 pm

Wednesday, Dec. 5, 9 am-12 noon and 1pm-4 pm
Thursday, Dec. 6, 1 pm-4 pm and 6-9 pm

You can sign up for part or all of a session. If you can lend a hand, call or email Kevin Strauss at 507-786-3913, kevin@crwp.net

Feel free to bring a friend. We hope to see you here!
---
Do You Shop at

Amazon.com?

Amazon Will Donate to CRWP,
If You Ask It To
With the holidays just around the corner, many of you will be shopping online. If you happen to shop on Amazon, there's an easy way that you can have Amazon.com make a donation to the Cannon River Watershed Partnership.

Instead of shopping at the "regular" Amazon website, you can go to the "www.smile.amazon.com" site, and list "Cannon River Watershed Partnership" as your charity. Then you can shop for the same items you shop for on the "regular" www.amazon.com site. And when you check out, Amazon.com will donate 0.5% of your purchase to CRWP. It costs you nothing, but it could mean a lot to us!
---
Become a CRWP

Member Today!
Cannon River Watershed Partnership is a member-supported non-profit organization. Membership dollars are the most important part of our funding. With your support, we can keep addressing clean water challenges where you work and play. Memberships start at $25 per year.

If you have it in your budget, you help even more with a Sustaining Membership. Sustaining Members sign up to make monthly donations to CRWP. It's easy and all you have to do is click this link (or visit www.crwp.net and click the "Donate Now" button) to get signed up.

If you'd like to become a Sustaining Member, click the box that says "Make my payment a recurring payment." Remember, when you're a member of CRWP, You Make Clean Water Happen!
---
Clean Water Education Banners
Available:

For Libraries, Community Centers, and Businesses
Getting the message out about clean

water can be a complicated process. People are busy and we don't always have time to learn about water issues.

With funding from the Xcel Energy Foundation, CRWP created educational banners that catch your eye and teach you about clean water. The four banners will be appearing at area libraries, banks, churches, community centers, and other public and business locations in Northfield, Faribault, Cannon Falls, Owatonna and other watershed communities the coming months.

If you would like to host the banners at your site, contact Kevin Strauss at kevin@crwp.net.



---

Seeking Office

Equipment

Donations


Now that we're in our new offices, we need

a few things. Could you donate:

-A Conference Room Table

-Large Durable Plastic Storage Bins

-Plastic 5 gallon buckets


Call the CRWP Office at 507-786-3913 to

make a donation!

Thanks,

CRWP Staff
---
Community Gardens Plant

Seeds of Peace in Rondo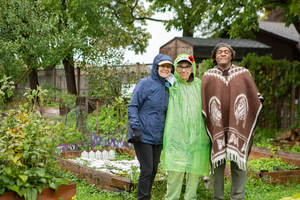 Melvin Giles was raised in the Rondo neighborhood, next to the site of the garden he founded and called the Aurora Peace Sanctuary Garden. The son of a gardener and grandson of sharecroppers from Mississippi and Alabama, he has always had a passion for growing food. He partnered with students from Gordon Parks High School as well as his brother, Metric, and artist Seitu Jones to establish the Peace Sanctuary Garden in 2004.

Melvin Giles' long history in the neighborhood informs his work in the Peace Garden...
To read more,
click here.
---
Over 200 Northfield Students Learn About "Amazing Animals" and How To Keep the Cannon River Clean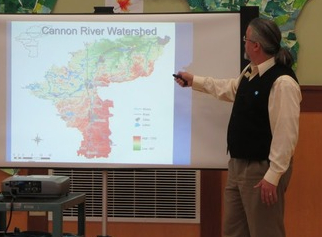 In October and November, over 200 students at Prairie Creek Elementary, Sibley Elementary, and Bridgewater Elementary took part in the "Amazing Animals of the Cannon River" program to learn about local wildlife and what we can do to help them survive in the area.

CRWP Community Engagement Coordinator Kevin Strauss taught students about 10 "Amazing Animals" that live in or near the Cannon River. Species included bald eagles (not really bald), rainbow darters (a minnow with bright orange and green colors) and river otters (so good at catching fish that they seem to have time to "play").

Strauss then talked about how sediment, algae, and litter in the water can harm these amazing animals. He shared simple things that students could do either on their own or with parent help to keep the Cannon River cleaner and safer for wildlife and for people. Activities included picking up litter (which can wash down stormdrains and into the river), keeping grass, leaves, and fertilizer off of roads and sidewalks (where they can wash into storm drains and feed algae blooms), and installing a rain barrel.

These programs were funded by the City of Northfield through the Northfield Stormwater Education program.