CRWP Statement About the City of

Northfield Wastewater Discharge
The emergency sewage discharge event in Northfield on July 3rd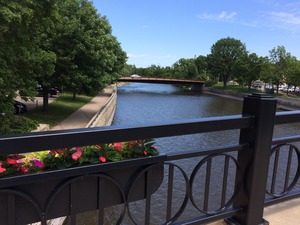 highlights the importance of local governments having the resources they need to invest in reliable wastewater systems.

As we have seen in this case, river pollution can have a direct impact on local businesses, family recreation, and our quality of life here in southern Minnesota.

We call upon Northfield residents, elected officials, and city staff to work together to prevent future wastewater discharges into the Cannon River.
---
Sign Up Now to Teach People About

Clean Water at the CRWP Booth at the

Rice and Steele County Fairs
One of the best ways to get the word out about how to clean up our rivers and lakes is at community events. And one of the largest community events in the area are our county fairs.

Rice County Fair in Faribault: July 17-22
Steele County Fair in Owatonna: August 14-19

We need volunteers to staff our education booth for 2.5 hour shifts starting at 10:00 am and wrapping up at 7:30 pm. Kevin Strauss will have the booth set up and provide you with everything you need to educate the public about the clean water challenges we're facing in Rice and Steele Counties, and ways that everyone can help make clean water happen.

To sign up for a timeslot, contact Kevin Strauss at kevin@crwp.net or call the office at 507-786-3913.

---
The Lake Stories Project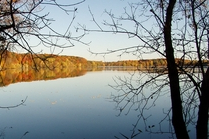 Do you live near Circle Lake or in the Waterville area? If so, we need your help with a projet.

We're interviewing lake residents as part of our "Lake Stories"
project and we want to hear from you! We'll be using what we learn from the interviews to hold community meetings and generate new clean water projects in the region.

Waterville Area Community Meetings will take place:
Tuesday, Aug. 28, 7:00 pm
Thursday, Sept. 20, 7:00 pm
Both meetings take place at The Village, 205 N. 1st Street, Waterville.

Circle Lake Area Community Meetings will take place:
To Be Announced

Please contact Kevin Strauss at kevin@crwp.net or call 507-786-3913
to set up a time to talk with us. Interviews take about an hour.
---

Save the Date

The 10th Annual Connon River Watershed-Wide CleanUP takes place Saturday, Sept. 15, 9:00 am-12:00 pm in Northfield (two sites), Faribault, Owatonna, Cannon Falls, Shields Lake, Waterville, Welch, Medford and Red Wing. For more informaiton, visit www.crwp.net/cleanup.

To make this great event happen, we need your help.
We need:

Site Leaders (these are the people who pick up supplies, welcome volunteers, and collect waiver forms)

Sponsors (there are the individuals, businesses, or groups who provide the resources we need for gloves, garbage bags, dumpsters, and other supplies), even if you don't run a business, please download some sponsor forms and ask local businesses to support this important community event.
Download a Sponsor Form Here
If you would like to be a Site Leader or Sponsor, please contact Kevin Strauss at 507-786-3913 or at kevin@crwp.net
---
Insect Safari a Huge Success!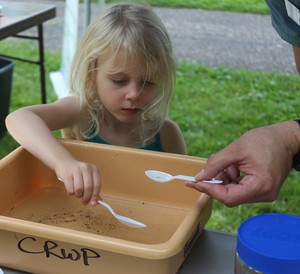 Twenty children and adults took part in our "Insect Safari" on June 30 at Riverside Park in Northfield.

They use long-handled nets to catch water bugs, and then they used a chart to identify their critters and determine what the insects told us about water quality.
Children caught crayfish, scuds, a tadpole, water beetles,
snails, and caddisfly nymphs.
Using a scoring sheet, most families found that the Cannon River in Northfield had "fair" water quality with a score of 9 on the 0-20 point scale.
"If we translated the score to a letter grade, the Cannon River scored a C-, not terrible, but with plenty of room for improvement," said CRWP Commnity Engagement Coordinator Kevin Strauss.

This was the first "Insect Safari" run by CRWP. Given it's success, the group plans to offer this in other communities as well.
---
Farmers Protecting Rice Creek
With support from the Fishers and Farmers Partnership, Rice SWCD, and St. Olaf College, farmers and landowners in the Rice Creek watershed are partnering with CRWP to protect the only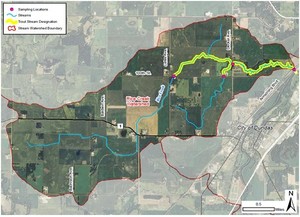 trout stream in Rice County.

Beginning in 2018, 12 farmers will use payment
incentives to help offset some
of their costs to plant cover crops on 1,000 acres of the tillable land in the Rice Creek sub-watershed for three consecutive years. These farmers will report their actual costs to implement the practice and record their soybean and corn yield differences between cover cropped fields and control fields. St. Olaf College will also monitor tile line nitrate, stream nitrate, total phosphorus, total suspended solids and aquatic macroinvertebrates for 3 years.

John Becker, one of the Rice Creek area farmers participating in this project said that he is excited about this project because cover crops protect the soil and prevent erosion. "Once the soil gets amended, the soil grows better crops. This is good for the soil, good for people and good for the stream," said Becker.
---
Changing the Land Changes the Water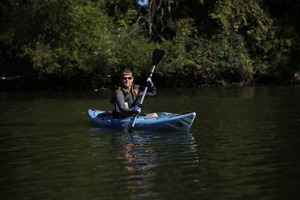 Did you know? Currently money is available to protect lands within the Cannon River Watershed.

The Cannon River Watershed Habitat Complex program was formed to protect, restore, and enhance high priority wildlife habitat within the Cannon River Watershed. The Trust for Public Land has acquisition funding available for the permanent protection of vulnerable lands within the watershed. Additionally, Great River Greening is working to restore and enhance existing protected public lands. Funding for this project was provided from the Outdoor Heritage Fund to restore, protect, and enhance Minnesota's wetlands, prairies, forests, and habitat for fish, game, and wildlife.



Are habitat loss, water quality and watershed function important issues for you as a landowner? C

ontact Alan Kraus, Conservation Program Manager at alan@crwp.net or at 507-786-3913 for more information about this opportunity for you to protect, restore, and enhance habitats in the Cannon River Watershed.
Get Involved with

CRWP!
Do you have a few hours to invest in cleaner water? If so, please help us with the following projects:

Mailing Mania
Tuesday, July 31st, 2-5 pm, Folding, labeling, and sorting annual reports at the new CRWP office (710 Division Street South, Northfield).

Storm Drain Stenciling and Litter Pickup
Is your community group looking for a service project? Do you want to make a difference for clean water in your community? We have equipment, training, and locations to help your group make a difference for clean water.

If you could help with any of these projects, please contact Kevin Strauss at kevin@crwp.net or at 507-786-3913.

---
Sponsors Make Clean

Water Happen
On Sept. 15, CRWP will be hosting the 10th

Annual Cannon River Watershed-Wide

CleanUP and to make sure we have all the

gloves, bags, dumpsters we need, we need

your help to get sponsors for this event.

Do you run (or patronize) a business that

depends on clean water? Please download

the sponsor flyer and ask them to support

our event.
Click Here to Download a 2018

CleanUP Sponsor Flyer
---
Seeking Office

Equipment

Donations

Now that we're in our new offices, we need a

few things. Could you donate:

-A Conference Room Table

-Wall Clocks

-Large Durable Plastic Storage Bins

-Plastic 5 gallon buckets


Call the CRWP Office at 507-786-3913 to

make a donation!

Thanks,

CRWP Staff
---
Minnesota Master


Naturalist Classes
Do you enjoy learning about the natural

world? If so, consider becoming a

Minnesota Master Naturalist volunteer!

This program will offer classes focused on

one of our three major Minnesota

Ecosystems:"Big Woods, Big Rivers"


Where: Carleton College Cowling

Arboretum in Northfield


When: September 17 through October

22, 2018, Monday and Thursday 6 pm to

8:30 pm.


Cost for the course is $275 and includes

materials. Limited scholarships available.


Register online at

www.MinnesotaMasterNaturalist.org,


Call 1-888-241-4532 or email

info@minnesotamasternaturalist.org

or For more information, contact the

Arboretum at 507-222-4543 or go to

www.carleton.edu and search for

"Master Naturalists"
---

Residents and Rangers

Protect the St. Croix

River
On a sunny day in June, National Park Service rangers Rick Damstra and Sam House drop anchor close to Nevers Dam on the Saint Croix River. They scoop long tubes and jugs of river water to collect samples for the Great Lakes Inventory and Monitoring Service, one of many efforts along the historic riverway that ...
To Read More,
click here.
---


You Make Clean Water Happen:
Become a Member

Today!
Cannon River Watershed Partnership is a

member-supported non-profit organization.

Membership dollars are the most

important part of our funding. With your

support, we can keep addressing clean water

challenges where you work and play.

Memberships start at $25 per year.


If you have it in your budget, you help even

more with a Sustaining Membership.

Sustaining Members sign up to make

monthly donations to CRWP. It's easy and

all you have to do is click this link (or

visit www.crwp.net and click the "Donate

Now" button) to get signed up.

If you'd like to become a Sustaining

Member, click the box that says "Make my

payment a recurring payment."


Remember, when you're a member of

CRWP, You Make Clean Water Happen!
---
Reducing Nitrate Pollution in

Your Drinking Water

According to the Minnesota Department
of Agriculture, nitrate is one of the most
common contaminants in Minnesota's
drinking water. While nitrates can come
from several sources, a major source in
rural Minnesota is nitrogen fertilizers.
The Minnesota Department
of Agriculture has, for the fist time,
proposed a rule to reduce nitrogen
pollution in Minnesota drinking water. The
rule, if fully implemented, would regulate
when and where nitrogen fertilizers could
be applied in areas where application
could pollute groundwater. It would use a
combination of voluntary practices and
regulations to protect drinking water
supplies.
Currently, the Minnesota Legislature is
working to try to
block
the Department
of Agriculture's Groundwater Protection
Rule.
In the meantime, the Department of
Agriculture is moving ahead with it's
rule-making process.
What can you do?
Speak Up at a Rule Hearing
(click here)
Comment on the Rule Online
(click here)