Sign Up Now to Teach People About

Clean Water at the CRWP Booth at the

Steele County Fair Aug. 14-19!
As you know, one of the most effective ways to help people understand our clean water challenges and possible solutions is through one-on-one conversations. One of the best ways to do this is at large community events like the Steele County Fair.

We will be sharing a booth with the City of Owatonna in the Izaak Walton League Building at the Steele County Fairgrounds in Owatonna. We need volunteers to staff our education booth for 2.5 hour shifts starting at 12:00 noon and wrapping up at 7:30 pm. Kevin Strauss will have the booth set up and provide you with everything you need to educate the public about the clean water challenges we're facing in Steele County, and ways that everyone can help make clean water happen.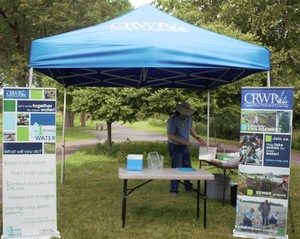 The 2:30-5:00 pm slots are open Wed.-Sun.
the 5:00-7:30 pm slots are open Thurs.-Sat.

To sign up for a timeslot, contact Kevin Strauss at kevin@crwp.net or call the office at 507-786-3913.
---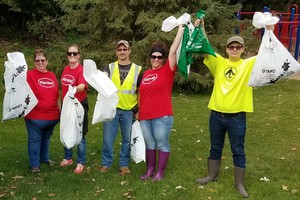 Save the

Date!

The 10th Annual Cannon River Watershed-Wide CleanUP takes place Saturday, Sept. 15, 9:00 am-12:00 pm in Northfield (two sites), Faribault, Owatonna, Waseca, Cannon Falls, Shields Lake, Waterville, Welch, Medford and Red Wing. For more information, visit www.crwp.net/cleanup.

To make this great event happen, we need your help.
We need:

Site Leaders (these are the people who pick up supplies, welcome volunteers, and collect waiver forms)

Sponsors (these are the individuals, businesses, or groups who provide the resources we need for gloves, garbage bags, dumpsters, and other supplies), even if you don't run a business, please download some sponsor forms and ask local businesses to support this important community event.
Download a Sponsor Form Here
If you would like to be a Site Leader or Sponsor, or you can think of someone who would make a great site leader or sponsor, please contact Kevin Strauss at 507-786-3913 or at kevin@crwp.net
---
The Lake Stories Project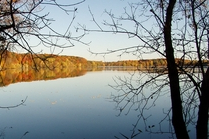 Do you live near Circle Lake or in the Waterville area? If so, we need your help with a project.

We're interviewing lake residents as part of our "Lake Stories"
project and we want to hear from you! We'll be using what we learn from the interviews to hold community meetings and generate new clean water projects in the region.
Waterville Area Community Meetings:
Both meetings take place at The Village, 205 N. 1st Street, Waterville, MN.

Tuesday, Aug. 28, 7:00 pm
-Water Quality Trends in the Area
-Geologic and Human History of the Region
-Short Community Member Survey

Thursday, Sept. 20, 7:00 pm
-One Watershed-One Plan Updates
-Results of the Lake Stories interviews
-Brainstorming Local Clean Water Solutions

Circle Lake Area Community Meetings:
Both meetings take place at the Forest Township Hall, 3625 Millersburg Blvd., Faribault, MN

Wednesday, Aug. 29, 7:00 pm
-Water Quality Trends in the Area
-Geologic and Human History of the Region
-Short Community Member Survey

Wednesday, Sept. 19, 7:00 pm
-One Watershed-One Plan Updates
-Results of the Lake Stories interviews
-Brainstorming Local Clean Water Solutions
Please contact Kevin Strauss at kevin@crwp.net or call 507-786-3913
to set up a time to talk with us. Interviews take about an hour.
---
Changing the Land Changes the Water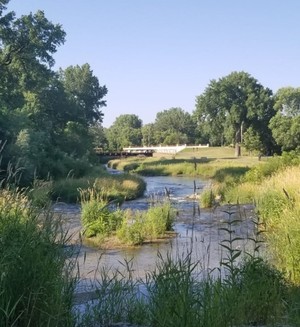 Did you know? Currently money is available to protect lands within the Cannon River Watershed.

The Cannon River Watershed Habitat Complex program was formed to protect, restore, and enhance high priority wildlife habitat within the Cannon River Watershed. The Trust for Public Land has acquisition funding available for the permanent protection of vulnerable lands within the watershed. Additionally, Great River Greening is working to restore and enhance existing protected public lands. Funding for this project was provided from the Outdoor Heritage Fund to restore, protect, and enhance Minnesota's wetlands, prairies, forests, and habitat for fish, game, and wildlife.



Are habitat loss, water quality and watershed function important issues for you as a landowner? C

ontact Alan Kraus, Conservation Program Manager at alan@crwp.net or at 507-786-3913 for more information about this opportunity for you to protect, restore, and enhance habitats in the Cannon River Watershed.
---

Septic System Fixes Bring

Groundwater Protection
Sheila Craig has been the driving force behind numerous community sewage projects with the Southeast Minnesota Wastewater Initiative for fifteen years.

Craig uses her educator background at University of Minnesota Extension to bring communities together and solve septic issues. Noncompliant septic systems are common in older, often rural, communities not connected to municipal systems. They are so common that since 2003 more than 20 projects have been completed with Craig's assistance. Each project is unique because every community is different.

"Our goal is to work with the residents so they're not just being told what the options are. We try to bring them information so they can help select the best option."

To read the whole article, click here.
---
Wastewater Projects in Action

Community Assessment Report: Randolph
Randolph's Community Assessment Report (CAR) has since been finalized, and is now ready for review. There will be a community meeting to review the Report on Thursday, August 16 at 6:00 p.m. in the Randolph High School Commons Room, 29110 Davisson Avenue Randolph, MN. Wenck Associates, Inc. will provide comparisons of various wastewater options for individuals, and the Randolph community. The report focuses on soil-based wastewater treatment options. If you live in the Randolph community please plan to attend this meeting!

Moving Forward in Frontenac
A meeting was held on Thursday, July 19th in Florence Town Hall to gauge the interest of residents in beginning a community sewer project. Of the nineteen residents in attendance, sixteen expressed interest in moving forward with a project. With this encouragement Goodhue County and CRWP will work on submitting a Project Priority List application to the Minnesota Pollution Control Agency before the March 2019 deadline.

Do you live in a small community with a wastewater problem? Contact Hailey Gorman at hailey@crwp.net or at 507-786-3913 to learn how CRWP can help.
Farm Field Day
Interseeding Cover Crops into Corn
Comparing 60" and 30" Corn Rows
Location: Jim Purfeerst Farm,
7803 240th St. E, Faribault, MN
Date: August 23, 2018
Time: 6 PM – 9 PM
View field plots at 7 PM

You will also learn more about:
The Proposed Groundwater Protection Rule
Nitrate movement through soils
Cover crops and nitrate retention
Evaluating soil health


This event is sponsored by the City of Faribault
---

Check Out CRWP's

New Website and Video
Bilha Shiikwa, CRWP's Communications Intern, has been busy updating our website and creating a new video about our new "Insect Safari" program.

You can see our new website at: www.crwp.net

Watch the video on the CRWP You Tube Channel: Click Here
---
Pour Beer for

Cleaner Water
Saturday, September 8,
12:00 pm-5:00 pm
Defeat of Jesse James Days, Northfield

We're looking for people willing to pour beer for a good cause. CRWP has received a fundraising time slot to pour beer at the Defeat of Jesse James Days celebration in Northfield. We need 4 adult volunteers, plus 2 back-up adult volunteers to get trained and be willing to pour beer from 12 noon-5 pm on Saturday, Sept. 8.
Trainings will take place:
Thursday August 9, 2018 - 6:30- 8:00
Tuesday August 14, 2018 - 6:30-8:00
Thursday August 30, 2018- 4:00- 5:30
All training this year will take place at the Northfield Police Department conference room. Volunteers will each get a snazzy blue "Do One Thing" t-shirt.
If you would like to be part of this event, please email Kristi Pursell at
kristi@crwp.net
If you could send us a "yes" "no" or "maybe" this week, that would be helpful.
---
Get Involved with

CRWP!
Do you have a few hours to invest in cleaner water? If so, please help us with the following projects:

Storm Drain Stenciling and Litter Pickup
Is your community group looking for a service project? Do you want to make a difference for clean water in your community? We have equipment, training, and locations to help your group make a difference for clean water.

If you could help with any of these projects, please contact Kevin Strauss at kevin@crwp.net or at 507-786-3913.

---

Sponsors Make Clean

Water Happen

On Sept. 15, CRWP will be hosting the 10th

Annual Cannon River Watershed-Wide

CleanUP and to make sure we have all the

gloves, bags, dumpsters we need, we need

your help to get sponsors for this event.

Do you run (or patronize) a business that

depends on clean water? Please download

the sponsor flyer and ask them to support

our event.
Click Here to Download a 2018

CleanUP Sponsor Flyer
---

Seeking Office

Equipment

Donations

Now that we're in our new offices, we need a

few things. Could you donate:

-A Conference Room Table

-Wall Clocks

-Large Durable Plastic Storage Bins

-Plastic 5 gallon buckets


Call the CRWP Office at 507-786-3913 to

make a donation!

Thanks,

CRWP Staff
---
Minnesota Master


Naturalist Classes
Do you enjoy learning about the natural

world? If so, consider becoming a

Minnesota Master Naturalist volunteer!

This program will offer classes focused on

one of our three major Minnesota

Ecosystems:"Big Woods, Big Rivers"


Where: Carleton College Cowling

Arboretum in Northfield


When: September 17 through October

22, 2018, Monday and Thursday 6 pm to

8:30 pm.


Cost for the course is $275 and includes

materials. Limited scholarships available.


Register online at

www.MinnesotaMasterNaturalist.org,


Call 1-888-241-4532 or email

info@minnesotamasternaturalist.org
---

A New Generation of

Water Stewards Adopt

Storm Drains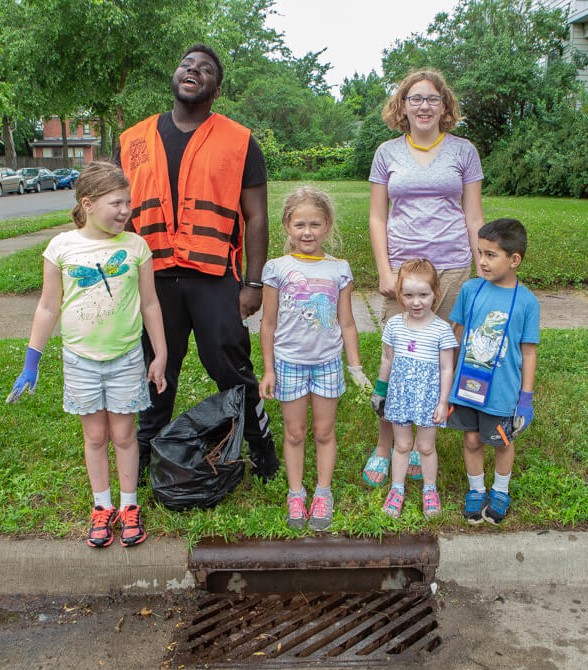 As any parent can attest, keeping kids entertained during the summer is no easy task. At Hamline Church, Amy Schroeder Ireland took her job directing Vacation Bible School to the next level, building environmental education into a weeklong summer camp.
---


You Make Clean Water Happen!
Become a Member

Today!
Cannon River Watershed Partnership is a

member-supported non-profit organization.

Membership dollars are the most

important part of our funding. With your

support, we can keep addressing clean water

challenges where you work and play.

Memberships start at $25 per year.


If you have it in your budget, you help even

more with a Sustaining Membership.

Sustaining Members sign up to make

monthly donations to CRWP. It's easy and

all you have to do is click this link (or

visit www.crwp.net and click the "Donate

Now" button) to get signed up.

If you'd like to become a Sustaining

Member, click the box that says "Make my

payment a recurring payment."


Remember, when you're a member of

CRWP, You Make Clean Water Happen!
---
New Minnesota Pollution

Control Agency Website

Shows Conservation Projects

in by Watershed

Have you ever wondered how many
conservation projects are taking place in
the Cannon River Watershed? A new
website lets you find out.
Click here.
---
Soil, Food & Climate:



What's the Connection?
A Panel Discussion on Regenerative Agriculture

Aug. 8, 6:00-9:00 pm

First Universalist Church of Minneapolis

3400 Dupont Ave. South, Minneapolis, MN

Register at: www.soilfoodclimate.eventbrite.com
---