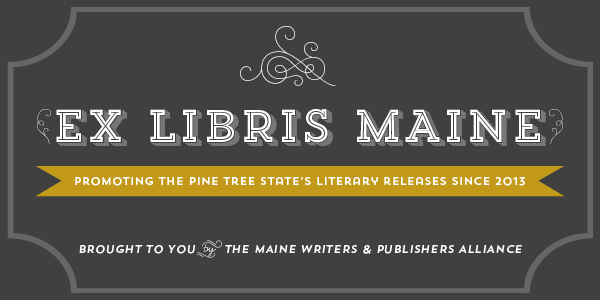 Greetings, August 2016
Welcome to the
August 2016
edition of the MWPA's
Ex Libris Maine
.
This month's edition offers new books by Maine authors in the categories of
Fiction, Nonfiction, Memoir, Poetry, Young Adult,
and
Anthology.

For more information on any title below, simply click on the book's cover.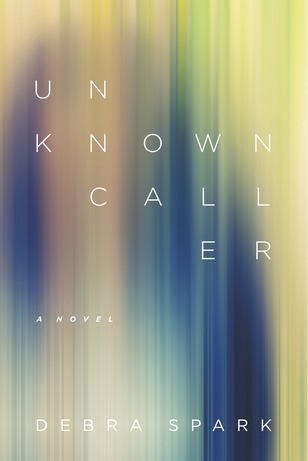 Unknown Caller
Debra Spark
Louisiana State University Press
Beginning with an aggravating phone call, a strange request, and the sudden disappearance of a mother and her daughter, Unknown Caller moves backwards in time and across several continents to tell the story of a brief marriage and its aftermath.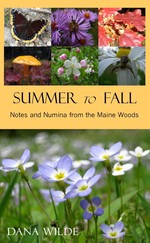 Summer to Fall
Notes and Numina from the Maine Woods
Dana Wilde
North Country Press
Summer to Fall is a collection of excursions through Maine's woods and fields during the time of "the most gorgeous weather in the world." Inside these essays are the science and experience of what the world looks like when you turn a transparent eye to the energies bubbling up in the flora, fauna and summer starlight of backyard Maine.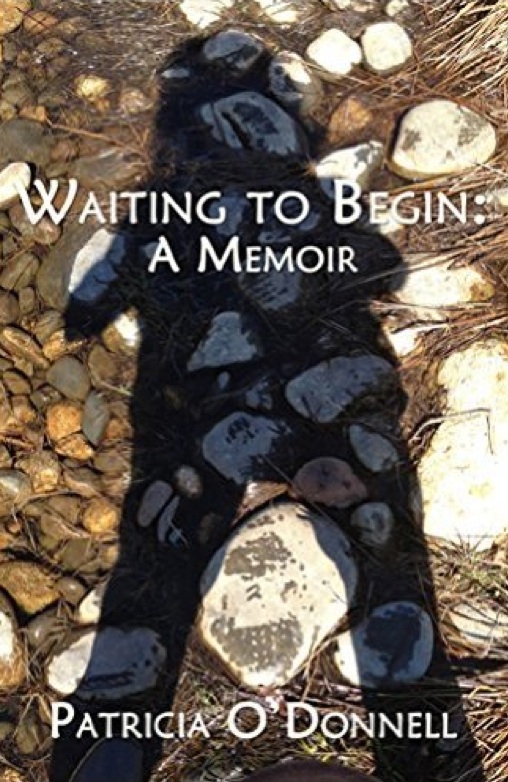 Waiting to Begin
Patricia O'Donnell
Bottom Dog Books Press
Patricia O'Donnell was drawn back to her hometown in Iowa when it was destroyed by a tornado in 2008. The trip inspired this backward look at her reckless youth in Iowa City and San Francisco, her experience as a single mother of two children making her way through grad school, to her current life as a Professor in the University of Maine at Farmington's BFA Program. Author Judith Slater describes the experience of reading this memoir as "like having a glass of wine (a really good glass of wine) with a wise and funny and trusted friend;" Douglas Whynott says "Patricia O'Donnell is a courageous writer just as she was a courageous young woman, writing openly with remarkable sympathy."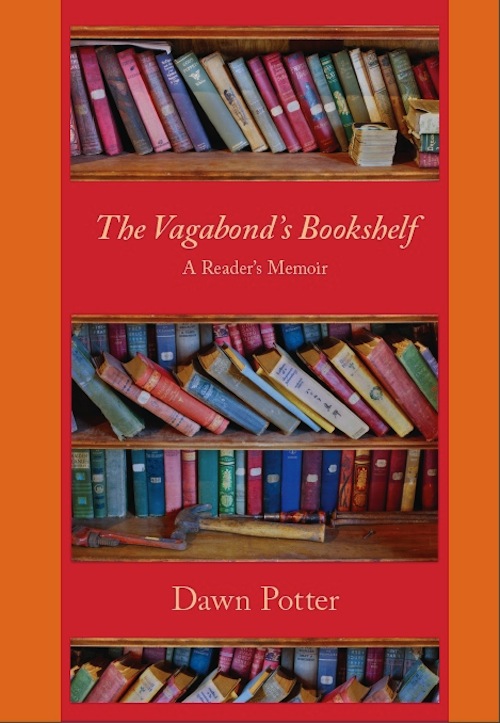 The Vagabond's Bookshelf: A Reader's Memoir
Dawn Potter
Deerbrook Editions
In this luminous collection of essays, Potter considers her personal relationship with the books she has read and reread over the course of her life—works by Leo Tolstoy, Charles Dickens, Charlotte Brontë, James Baldwin, Malcolm X, and many others. Weaving her daily life into her reading life, her reader's memoir is a celebration of our deep yet mutable relationship to literature and the world.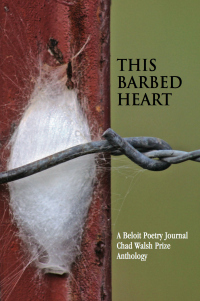 Beloit Poetry Journal, Spring/Summer 2016, Vol. 66
The Beloit Poetry Journal Foundation, Inc.
BPJ's special double Spring/Summer 2016 issue, This Barbed Heart: A Beloit Poetry Journal Chad Walsh Prize Anthology, features all the poems that have been awarded the Chad Walsh Poetry Prize since its advent in 1993, including work by Albert Goldbarth, Sherman Alexie, Lucia Perillo, Margaret Aho, Jessica Goodfellow, Karl Elder, Jenny Johnson, Ocean Vuong, and Maine's own Robert Chute. An essay by the editors, in which they reflect on the history of the award and introduce the work of this year's Chad Walsh winner, Graham Barnhart, begins the volume, and Carolyn Guinzio's photograph "Cocoon" graces the cover.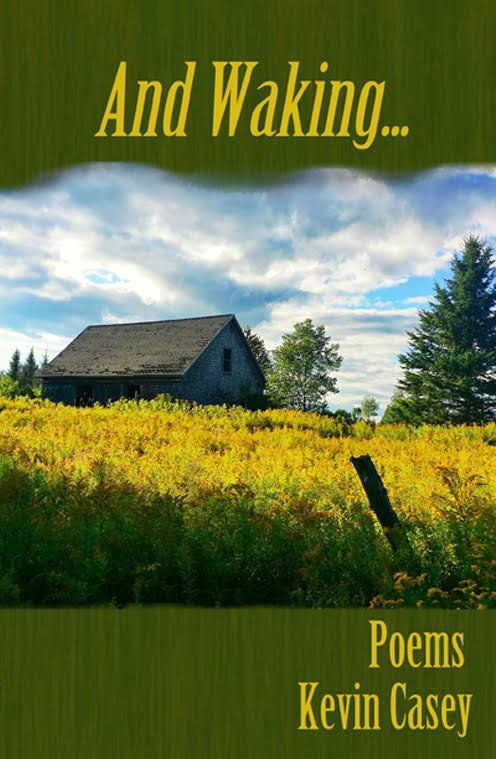 And Waking…
Kevin Casey
Bottom Dog Press
These are memory-laden, incisive meditations on the shadowed world that lives beside us: the silent spaces of a house, a drawer's unseen contents, a cellar made more present by a flood, the rhythm of water against a boat's wooden hull. Casey's work is by turns, reverent, melancholy, and intimate; he lets us place our hands against dirt and stone, on bark, and into silt, feeling what is "...still and deep, beyond the reach / of the frail and glinting finger bones of stars." Agile and silent, these poems are windows on a world. –Rachel Adams, Publisher, Lines + Stars Journal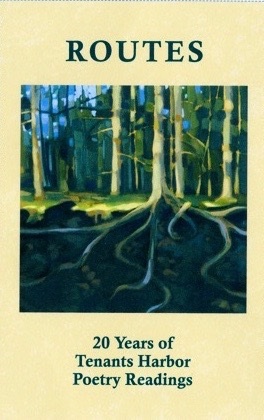 Routes
Christopher Fahy
Limerock Books
Each August for the past twenty years, the Tenants Harbor Poets have presented a reading to an audience of over a hundred. This volume is a selection of their most recent work and includes poems by Jonathan Aldrich, Mary Burchenal, Christopher Fahy, Elizabeth McKim, David Riley and others.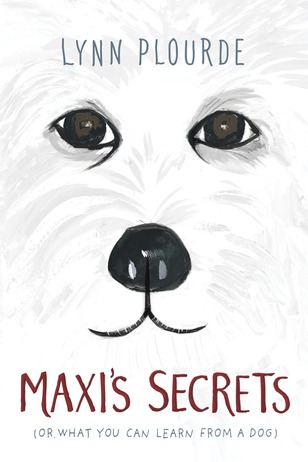 Maxi's Secrets (or, What You Can Learn from a Dog)
Lynn Plourde
Nancy Paulsen Books/Penguin Random House
When a BIG, lovable, does-it-her-way dog wiggles her way into the heart of a loudmouth pipsqueak of a boy, wonderful things happen that help him become a bigger, better person. Timminy knows that moving to a new town just in time to start middle school when you are perfect bully bait is less than ideal. But he gets a great consolation prize in Maxi—a gentle giant of a dog who the family quickly discovers is deaf. Timminy is determined to do all he can to help Maxi. But when the going gets rough for Timminy, Maxi ends up being the one to help him—along with their neighbor, Abby, who doesn't let her blindness define her and who bristles at Timminy's "poor-me" attitude. It turns out there's more to everyone than what's on the surface, whether it comes to Abby, Maxi, or even Timminy himself.

French Heritage Women Create
Editor Rhea Côté Robbins
Rheta Press/Franco-American Women's Institute
The Franco-American Women's Institute, FAWI, promotes the contributions of French heritage women's lives—past, present and future
—
through its online presence and publishing their creativity. For FAWI's 20th Anniversary, an anthology,
Heliotrope: French Heritage Women Create
, of written works and visual arts was published to mark the present, active, creative lives of the women of the French heritage culture. This anthology presents a snapshot of French heritage women's lives as they exist in the present. This anthology incorporates the lives of the women who make up this cultural heritage—in print and it offers to the present and future generations a vivid compilation of voices and visuals to express modern-day, French heritage women and their creative works. The anthology builds bridges of insight and understanding for all who read and view the works. Annie Proulx is featured as well as 130 other women of French heritage.

The following Maine booksellers support the Maine Writers & Publishers Alliance via our members-only Independent Bookseller Program, so let's support them:
SUBMISSIONSIf you are a current Maine Writers & Publishers Alliance member, and you would like to announce your new book in Ex Libris Maine, click HERE. If you are not a member, click HERE to learn more about our member benefits.

---