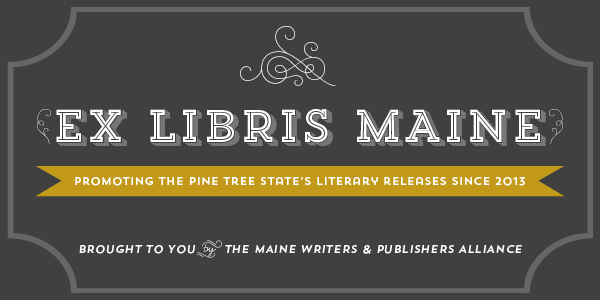 Greetings, December 2018
Welcome to the
December 2018
edition of the MWPA's
Ex Libris Maine
.
This month's edition offers new books by Maine authors in the categories of
Fiction, Crime Fiction, Nonfiction, Memoir, Children's,
and
Anthology.

For more information on any title below, simply click on the book's cover.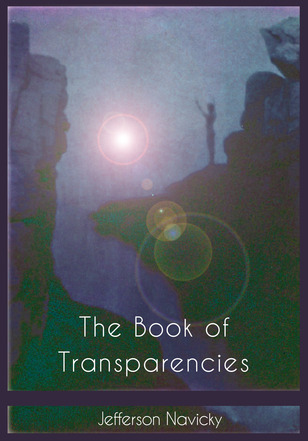 The Book of Transparencies
Jefferson Navicky
KERNPUNKT Press
In The Book of Transparencies, the narrator discovers a book in a community college library that changes his life. With increasing intensity, he traces both story and author through New York, Paris, Italy, and Berlin, arriving finally in Maine where the author disappeared decades ago. Part epic love story, part detective novel, The Book of Transparencies is an archive of a man's life, which comes to include the narrator himself. Its pages speak to the permeable, intersecting nature of our memories, and the efforts we make to bring the pieces into wholeness.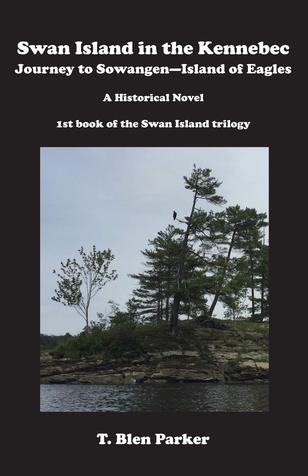 Swan Island in the Kennebec
Journey to Sowangen
T. Blen Parker
Goose River Press
The trilogy of historical novels invite readers to enter the world of an isolated island in Maine, where the village of Perkins Township was incorporated in 1847, abandoned in 1938 when ferry service was discontinued, and continues throughout the time that wildlife biologist Steve Powell and caretaker Parker Blen farmed the island. Book one of the historical trilogy opens with the arrival of Englishmen at Sabino in 1607, encompasses first contact between coastal explorers and fur traders with Abenaki natives in the 1600's and moves the reader through heartbreaking choices settlers faced in choosing to relocate to the island including the challenges they met in acclimating to an area coveted by Indigenous people unprepared to give up their food pantry and spiritual homeland. The story concludes with an Abenaki raid, which carries an infant to Canada where an affluent, aristocratic family adopts her.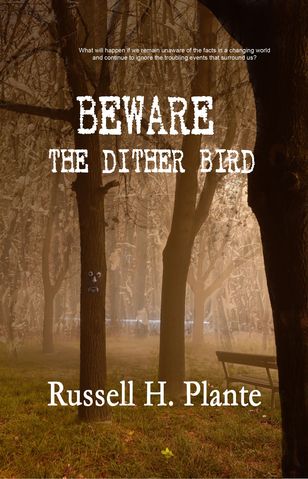 Beware the Dither Bird
Russell H. Plante
Whimsical Publications
Beware the Dither Bird is a provocative, contemporary novel based upon actual national events, unheeded warnings about failing policies, and the associated indifference to people's inattention and inaction to factual news. Two friends—one attempting to save a forest and its wildlife from extinction—the other attempting to warn people about foreboding satellite radio transmissions of harmful national events yet to occur, come to realize that large organizations can obviate the voice of any one individual. This is a philosophical story about perceived decadence in a transitory period of time for a changing nation and about consequential harmful changes that can occur because of inveterate lies, misrepresented facts, and the deliberate obfuscation of pertinent information. What will happen if we continue to ignore the troubling events that surround us on a daily basis? The answer is contained in this story—an outcome that only you can decide...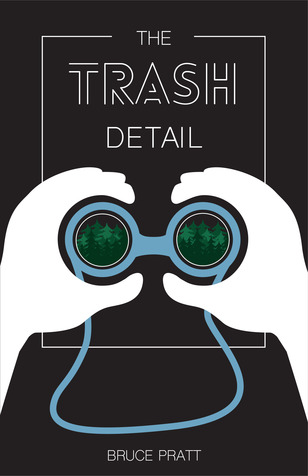 The Trash Detail
Bruce Pratt
New Rivers Press
A collection of 17 character driven short stories, including many prize winners, set primarily in Maine that explores the fragile yet enduring struggle to remain human in an ever more complex and challenging world. "
The Trash Detail
reminds me why I love the short story form, its compression of language and narrative, and what Frank O'Connor refers to as its "intense awareness of human loneliness." Bruce Pratt is a storyteller of the first order, and his characters so compassionately rendered, that I found myself compelled
—
as soon as I'd finished the collection
—
to begin reading it again. These are fearless, big-hearted, emotionally charged stories, as lovely as they are haunting, and all the more so in the presence of each other."
-
Jack Driscoll, author of the award winning collections, The Goat Fish and the Lover's Knot, The World of a Few Minutes Ago, and Wanting Only to be Heard.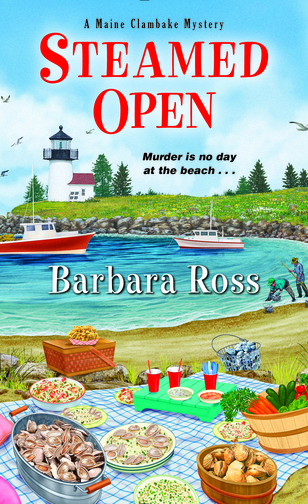 Steamed Open
Barbara Ross
Kensington
It's summertime in Busman's Harbor, Maine, and the clamming is easy—or it was until a mysterious new neighbor blocks access to the beach, cutting off the Snowden Family Clambake's supply. Julia Snowden is just one of many townspeople angered by Bartholomew Frick's decision. But which one of them was angry enough to kill?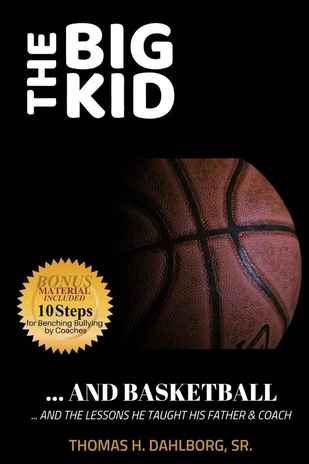 The Big Kid and Basketball...
and the Lessons he taught his Father & Coach
Thomas H. Dahlborg, Sr.
DHLG
The story of a child who overcame the impact of bullying through resilience, sports, and love and how he taught his dad and coach courage and determination.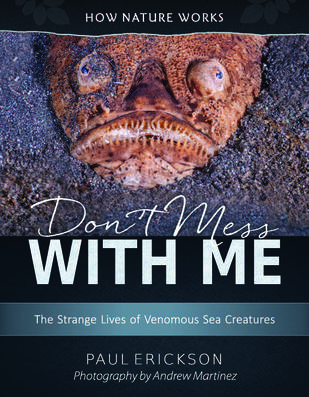 Don't Mess with Me
The Strange Lives of Venomous Sea Creatures
Paul Erickson
Tilbury House
The role of venoms in nature…and in human medicine.
Scorpions and brown recluse spiders are fine, but if you want daily contact with venomous creatures, the ocean is the place to be. Blue-ringed octopi, stony corals, sea jellies, stonefish, lionfish, poison-fanged blennies, stingrays, cone snails, blind remipedes, fire urchins—you can choose your poison in the ocean. Venoms are often but not always defensive weapons. The banded sea krait, an aquatic snake, wriggles into undersea caves to prey on vicious moray eels, killing them with one of the world's most deadly neurotoxins, which it injects through fangs that resemble hypodermic needles. Why are toxins so advantageous as to evolve over and over again? What is it about watery environments that favors so many venomous creatures? Marine biologist Paul Erickson explores these and other questions with vivid images from Andrew Martinez and other top underwater photographers.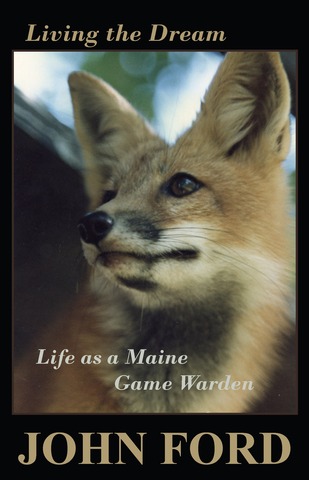 Living the Dream
John Ford
North Country Press
Follow along as John retraces the steps of his life's journey while fulfilling that dream of so long ago, his story of pursuing and "Living the Dream" as a State of Maine Game Warden. Meet the many characters and enjoy some of the crazy antics that he had the opportunity to deal with over the 20 years of his great career, including many of the wild animals that he loved being around. Share in the humor and the many interesting scenarios of what life on the beat as a District Game Warden was really like.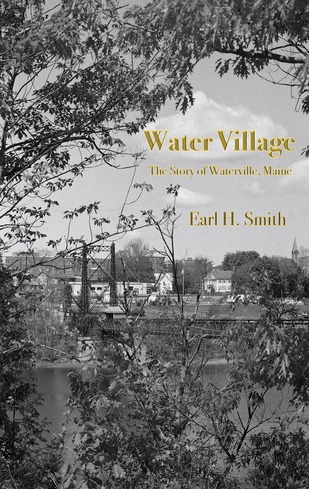 Water Village
Earl H. Smith
North Country Press
As his third work of history, Maine author Earl Smith has written Water Village, the first history of Waterville, Maine, to be published since 1902. Like the stories of many river places in the American northeast, this book tells of determined early settlers who found promise in the power of the water and whose descendants built a city that flourished with industry and mercantile trade throughout the Second Industrial Revolution and for a half-century beyond. It is also the tale of the hundreds of immigrants, welcomed from Canada, the Middle East, and Europe, who enriched the city when they came to work in the mills and who remained as partners in the community's long struggle to reinvent itself when the mills were gone.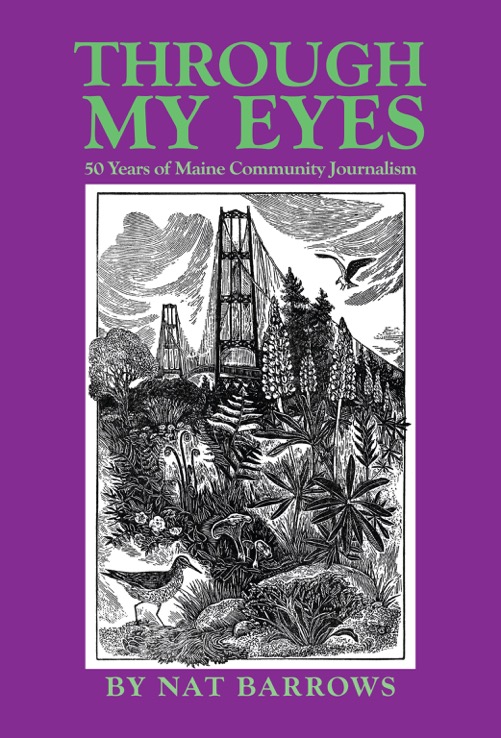 Through My Eyes
50 Years of Maine Community Journalism
Nat Barrows
Penobscot Books
Through My Eyes gathers 50 years of Nat Barrows' personal reflections on newspaper publishing, life in small towns, the natural world, family and more. As owner, publisher, and editor of Penobscot Bay Press, fostering strong communities has been the main focus in his three weekly newspapers. He says, "The message is this—find the common ground, talk and work together so the wounds can heal while divisions fade, so a sense of community purpose and individual joy can be illuminated." Nat was honored as the 2007 Journalist of the Year by the Maine Press Association and named to MPA's Hall of Fame in 2018. He is a man of great moral conviction and believes in holding all people to those same standards. For the last five decades he has not only brought those qualities to his reporting, but has insisted that they guide all decision making at Penobscot Bay Press.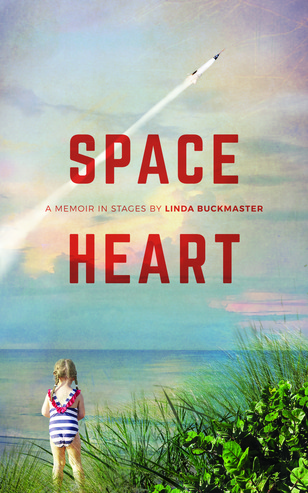 Space Heart
A Memoir in Stages
Linda Buckmaster
Burrow Press
The year is 1962, one year after Alan B. Shepherd became the first American in outer space. John Glenn orbits the earth three times; the first communications satellite, Telstar, is launched; and sea turtles once again come ashore as they have for millennia to lay their eggs on wild Florida beaches just miles from Cape Canaveral. In the spirit of the go-go time and place, 1962 is also the year that eleven-year-old Linda Buckmaster becomes one of the first children to successfully undergo open-heart surgery using the recently perfected heart-lung machine and induced hypothermia. As the daughter of a rocket engineer, Linda weaves into her story the juxtaposition of cutting-edge technology and the natural world on the empty barrier island that came to be called the Space Coast. That contrast was written on her own small body as surgeons worked to correct a congenital heart defect with materials developed for space flight.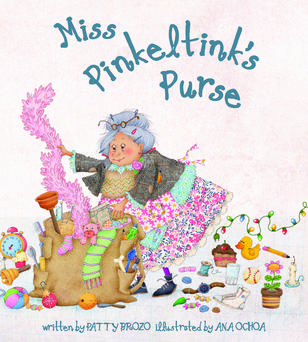 Miss Pinkeltink's Purse
Patty Brozo, Illustrated by Ana Ochoa
Tilbury House
A warm-hearted homeless woman finds a home.
Generous and eccentric, Miss Pinkeltink fills her huge purse with everything from a toilet plunger to roller skates, and then gives it all away. She offers tape to fix a flat tire and a bone to a kitty: "Miss Pinkeltink's gifts never quite hit the mark,/ but she gave what she had, and she gave from the heart." And then, with nothing left to give or to shelter herself, she huddles on a park bench, trying to sleep in the rain. And that's where Zoey sees her from her bedroom window and knows that something must be done. From its humorous opening through its sad midpoint and uplifting end, Miss Pinkeltink's story shines a light on humanity. This story, with children as agents of positive change, reminds us again that communities are best known by their treatment of the disadvantaged among them.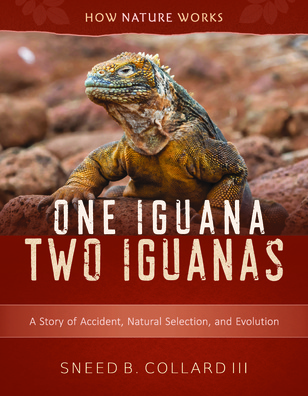 One Iguana, Two Iguanas
A Story of Accident, Natural Selection, and Evolution
Sneed B. Collard III
Tilbury House
A much-needed contribution to the children's literature about evolution.
Natural selection and speciation are all but ignored in children's nonfiction. To help address this glaring deficiency, award-winning children's science writer Sneed Collard traveled to the Galapagos Islands to see for himself, where Charles Darwin saw, how new species form. The result is this fascinating story of two species of iguana, one land-based and one marine, both of which developed from a single ancestor that reached the islands millions of years ago. The animals evolved in different directions while living within sight of one another. How is that possible? Collard uses the iguanas to explore Charles Darwin's great discovery and to trace the speciation of finches, tortoises, and other Galapagos animals—and, finally, animals all over the world.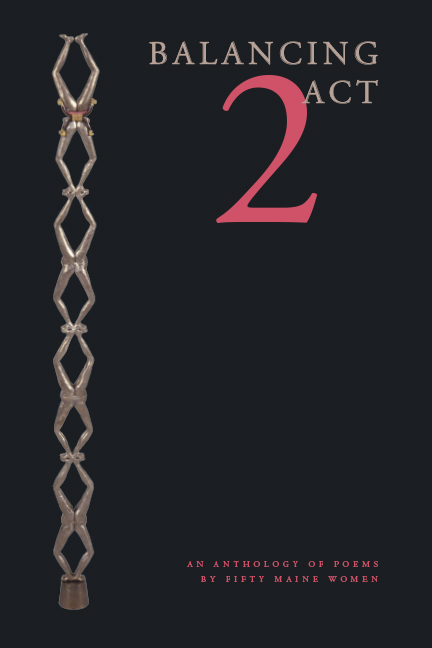 Balancing Act 2
An Anthology of Poems by Fifty Maine Women
Agnes Bushell
Littoral Books
Balancing Act 2, the only anthology of contemporary Maine women's poetry in print, is a collection of one hundred and eighteen poems by fifty Maine women, from the most well-known, widely published, and internationally honored to young, emerging poets, some of whom are making their publishing debut in this anthology. The poets come from all over the state, have a wide variety of careers and occupations, and range in age and experience from a high school senior to a woman who grew up in Greenwich Village during the Depression. Their voices create a rich and many-layered symphony, or as the poet Devi Laskar puts it, "a beautiful chorus of voices." Praised by Stuart Kestenbaum as a book that "gives us fifty ways to see our world," Balancing Act 2, in the words of Richard Blanco, is "a unique and important contribution to Maine letters."

The following Maine booksellers support the Maine Writers & Publishers Alliance via our members-only Independent Bookseller Program, so let's support them:
SUBMISSIONSIf you are a current Maine Writers & Publishers Alliance member, and you would like to announce your new book in Ex Libris Maine, click HERE. If you are not a member, click HERE to learn more about our member benefits.

---