February 2, 2017

#1 HOW TO BE HUMAN
Literary fiction, it turns out, is what all of us need more of in order to grow our empathy for one another. Break out the Chekhov!
Tom Blunt broke down the idea this past autumn in his piece "This is How Literary Fiction Teaches Us to Be Human." He describes scientists' study of Theory of Mind—described as "the human capacity to comprehend that other people hold beliefs and desires and that these may differ from one's own beliefs and desires"— and the finding that "reading literary fiction led to better results in subjects."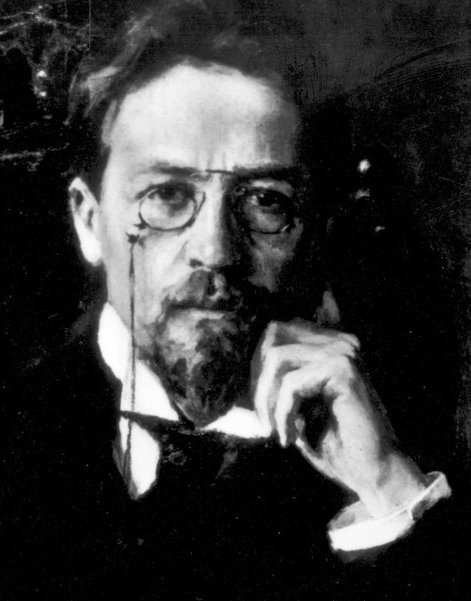 In a more recent study "in which subjects viewed photographs of strangers' eyes, describing what they believed that person was thinking or feeling…readers of fiction scored significantly higher." Blunt writes:
"Fiction can't be our end-all tool for building empathy—there can be a real harm to filtering every single real-world event through a dramatic lens, spinning stories that suit our preferred narrative while ignoring input from those who lived it firsthand."

"While picking up a book will never be a replacement for face-to-face encounters with actual humans, in terms of beating back the apathy and entropy that persists (and even flourishes) under these unique 21st-century conditions, this avenue of scientific research must be taken quite seriously."

+ MORE
"
This is How Literary Fiction Teaches Us to Be Human
"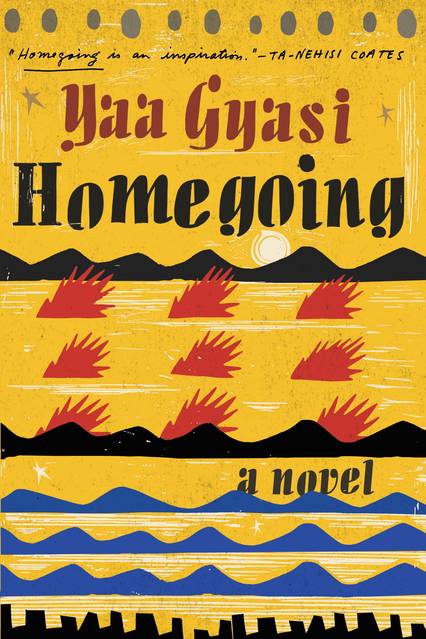 ____________________________________


#2 THE STORY PRIZE
We recently announced that Goodnight, Beautiful Women by MWPAer Anna Noyes was named a finalist for the revered Story Prize—selected from 106 books published by 72 publishers or imprints.
Now the Story Prize has released its long-list of sixteen additional story collections (broadly defined) that it believes deserve special attention this year. The list includes:
Swallowed by the Cold by Jensen Beach
Homegoing by Yaa Gyasi
The Dream Life of Astronauts by Patrick Ryan

+ MORE
The Story Prize Longlist
____________________________________


#3 WRITING THOSE TRICKY TEENS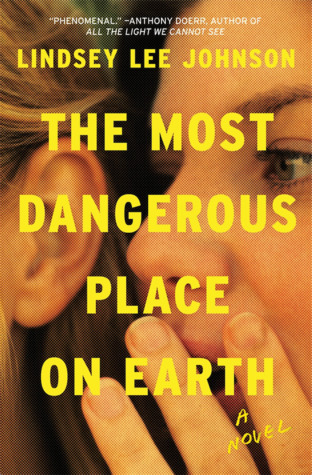 Lindsey Lee Johnson's debut novel
The Most Dangerous Place On Earth
traces the lives of wealthy teens in an affluent California high school. Raised up on teen movie and television clichés of teens—such as
Can't Buy Me Love, Don't Tell Mom the Babysitter's Dead, Saved by the Bell and Beverly Hills 90210—
Johnson recently discussed how she set out to write a novel that unraveled teen caricatures:
"I just thought there was a one-sided view of teenagers out there. Like there were "good kids" and "bad kids." I just don't agree that you can look at teenagers in this one-dimensional kind of way."

+ MORE
"
Writing Teens, in All Their Complex Glory
"
____________________________________


#4 2017 PEN LITERARY AWARDS
For the first time in history, a single book has been named a finalist for different PEN Literary Awards: Teju Cole's
Known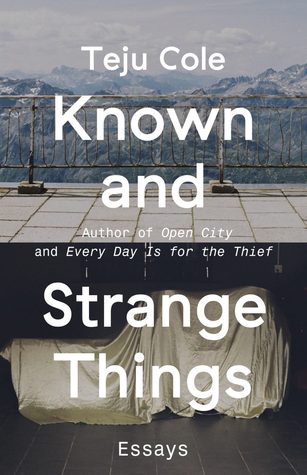 and Strange Things
(Random House) is in the running for:
PEN/Diamonstein-Spielvogel Award for the Art of the Essay (For a book of essays published in 2016 that exemplifies the dignity and esteem that the essay form imparts to literature.)
PEN/Jean Stein Book Award (To recognize a book-length work of any genre for its originality, merit, and impact.)
The winners will be announced in late March.
+ MORE
PEN Literary Awards
____________________________________


#5 MWPA MEMBER NEWS
We love to celebrate the successes of MWPAers, from publications to awards to fellowships and more. Here is some of the celebration-worthy news we've heard about recently:
+ George Drew has won
The New Guard's
Knightville Poetry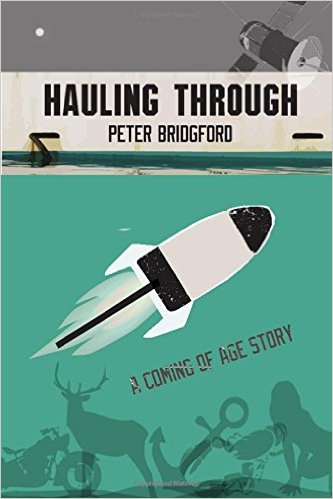 Contest with his poem "Letter to Serge: Of Computers & Drones," which was selected by Stephen Dunn.
+ Peaks Island writer Peter Bridgford's debut novel
Hauling Throug
h recently received a rave review in the
Maine Sunday Telegram:
"
Colorful characters make 'Hauling Through' a lively read
."
+ Cindy O'Quinn has been on something of a roll as of late: her poem "Only At Night" is featured in issue #78 of
Black Petals
; her short story, "Perfect Grade", is featured in Issue #67 of
Blood Moon Rising Magazine
; and three of her poems are currently featured in the sixth issue of the
Paragon Journal
.
+ Maine author and illustrator Ashley Bryan's
Freedom Over Me: Eleven Slaves, Their Lives and Dreams Brought to Life
won a Newbery Honor Award.
+ Barbara Ross's fourth Maine Clambake Mystery,
Fogged Inn
, has been nominated for an
Agatha Award for Best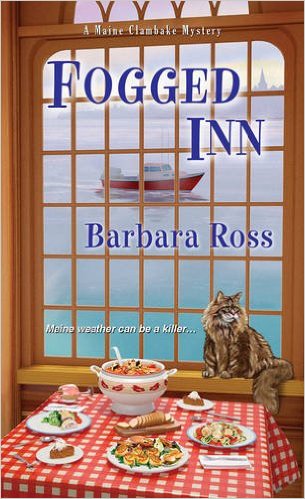 Contemporary Novel
. The Agathas honor traditional mysteries and are presented at the Malice Domestic conference in Bethesda, MD over the last weekend in April.
+ Mark Chimsky has become a contributing writer for The Good Men Project, a website that explores "what it means to a good man in the 21st century." His first piece—"
What Mary Tyler Moore's Passing Means to Me: A Gay Man's Response
"—has just gone live.
+ MWPAer and GATHER Damariscotta co-host Jodi Paloni has been named the Actions Editor for
Scoundrel Times
a new online lit journal that, according to
LitHub
, is "dedicated to combatting the greed and evil of our new president."
*To share your news, see the Peavey submission guidelines at the bottom of the newsletter.
____________________________________
IMAGES
Chekhov: Hulton Archive/Getty Images | Gyasi: Knopf | Johnson: Random House | Cole: Random House | Bridgeford: Maine Authors Publishing

"Every day a writer has to sit down and learn all over again." —Howard Frank Mosher
+ MORE
"
A Disappearing Eden
" from the
Atlantic Online

POEMS FROM HERE

Selected by Stuart Kestenbaum

The Lady and The Tramp by Bruce Guernsey
DEEP WATER
Selected by Gibson Fay-LeBlanc

FEBRUARY 2017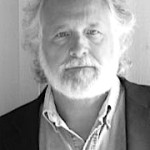 RIVETED
(WAIT LIST ONLY)

Strategies for Writing Compelling Short Stories
Instructor:
Bruce Pratt
Date & Time:
Saturday, February 4 | 10:00 AM to 5:00 PM
Location:
Bangor Public Library
A SLICE OF LIFE
(WAIT LIST ONLY)
A Memoir Writing Workshop
Instructor:
Mira Ptacin
Date & Time:
Saturday, February 4 | 10:30 AM to 2:30 PM
Location:
USM's Glickman Library, Portland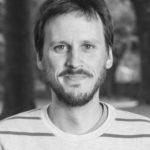 IT'S NOT ABOUT YOU
(HALF FULL)
Lens and Legwork in Narrative Nonfiction
Instructor:
Brian Kevin
Date & Time:
Saturday, February 11 | 10:30 AM to 3:00 PM
Location:
USM's Glickman Library, Portland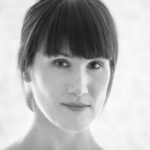 THE ART OF THE TINY TRUTH
A Flash Nonfiction Workshop
Instructor:
Mira Ptacin
Date & Time:
Saturday, February 11 | 11:00 AM to 2:00 PM
Location:
Belfast Free Library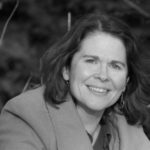 PERFECT PACING IN PLOT-DRIVEN FICTION
A Fiction Workshop
Instructor:
Jen Blood
Date & Time:
Saturday, February 18 | 10:30 AM to 4:30 PM
Location:
USM's Glickman Library, Portland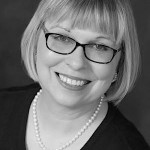 BUILDING YOUR BYLINE
A Prose Workshop on Writing for Magazines Instructor:
Debbie Hagan
Date & Time:
Saturday, February 25| 9:00 AM to 4:00 PM
Location:
Kittery Community Center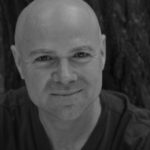 SPEAKING THROUGH OTHERS
A Workshop on Persona Poems
Instructor:
Christian Barter
Date & Time:
Saturday, February 25 | 10:00 AM to 3:30 PM
Location
: Rockland Public Library
MARCH 2017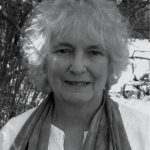 DIALOGUE IS NOT CONVERSATION
Only Lunatics Say What They Really Think Instructor:
Cynthia Thayer
Date & Time:
Saturday, March 4 | 10:30 AM to 3:30 PM
Location:
USM's Glickman Library, Portland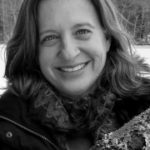 WORK YOUR DETAILS DOUBLE SHIFTS
A Fiction Workshop Instructor:
Jodi Paloni
Date & Time:
Saturday, March 11 |10:00 am to 3:00 pm
Location:
Rockland Public Library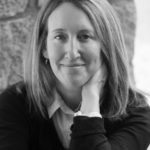 AN EPIC SAGA OF UNTOLD PROPORTIONS
Developing a YA Series Instructor:
G.A. Morgan
Date & Time:
Saturday, March 11 | 10:30 AM to 2:30 PM
Location:
USM's Glickman library, Portland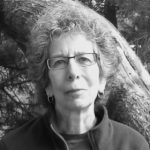 POETRY'S SECRET GARDEN
(HALF FULL)
A Workshop on Poetic Syntax
Instructor:
Lee Sharkey
Date & Time:
Saturday, March 11 | 10:30 AM to 1:30 PM
Location:
USM's Glickman Library, Portland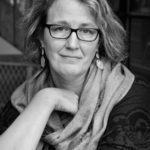 GET IN, GET OUT
A Workshop on Writing Flash Creative Nonfiction
Instructor:
Penny Guisinger
Date & Time:
Saturday, March 18 | 10:30 AM to 2:30 PM
Location:
USM's Glickman Library, Portland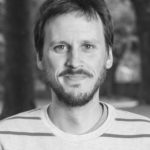 HOW (NOT) TO PITCH A MAGAZINE
A Free Presentation for MWPA Members
Presenter:
Brian Kevin
Date & Time:
Saturday, March 18 | 10:30 AM to 12:30 PM
Location:
Belfast Free Library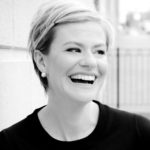 THE LENS OF YOUR LIFE
How to Draw From Your Experiences to Write Stories for Children Instructors:
Licia Morelli & Liza Gardner Walsh
Date & Time:
Saturday, March 25 | 10:00 AM to 3:00 PM
Location:
Kittery Community Center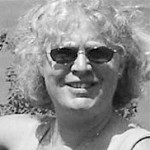 WRITING PLACE
Landscape, People, and the Natural World Instructor:
Linda Buckmaster
Date & Time:
Saturday, March 25 | 10:30 AM to 2:30 PM
Location:
Bangor Public Library
WRITE YOUR PASSIONS PUBLIC
How to Make Your Personal Essays Feel Universal to Readers Instructor:
Dawn Potter
Date & Time:
Saturday, March 25 | 1:00 PM to 4:00 PM
Location:
USM's Glickman Library, Portland

SATURDAY, FEBRUARY 4 at 1:30 PM
Anne Britting Oleson presents her novel
The Book of the Mandolin Player
at the
Southwest Harbor
Public Library.
INFO
SATURDAY, FEBRUARY 4 at 3 PM
Richard Russo signs his new novel
Everybody's Fool
(a New York Times Top 100 book of 2016) at Print in
Portland
.
INFO
SATURDAY, FEBRUARY 4 at 4 PM
Books in the 'Brook features readings by Elizabeth De Wolfe (
The Murder of Mary Bean
) and Bryan Wiggins (
Autumn Imago
) at Continuum for Creativity in
Westbrook
.
INFO
SUNDAY, FEBRUARY 5 – SUNDAY, FEBRUARY 26
The annual Longfellow Days celebration (a program of the Brunswick Downtown Association) runs throughout the month of February in various locations around
Brunswick
.
INFO
TUESDAY, FEBRUARY 7 at 7 PM
Paul Goldberg presents his novel
The Yid
(a National Jewish Book Award finalist for The Goldberg Prize) at Print in
Portland
.
INFO
TUESDAY, FEBRUARY 7 at 7 PM
Wesley McNair presents a Valentine's reading at Merrill Memorial Library in
Yarmouth
.
INFO
TUESDAY, FEBRUARY 7 at 7 PM
Lisa Carey launches
The Stolen Child
at Longfellow Books in
Portland
.
INFO
THURSDAY, FEBRUARY 9 at 6:30 PM
Andy Young presents his book
Young Ideas
at the Prince Memorial Library in
Cumberland
.
INFO
THURSDAY, FEBRUARY 9 at 6:30 PM
Paul Betit talks about his new book
Let Me Tell A Story
, a mix of short fiction and memoir, at Hubbard Free Library in
Hallowell
.
INFO
THURSDAY, FEBRUARY 9 at 7 PM
Ayelet Waldman presents her new memoir
A Really Good Day
at Print in
Portland
.
INFO
________________________NEW THIS WEEK

FRIDAY, FEBRUARY 10 at 1:30 PM
If you are a Maine writer attending the Associated Writing Programs Conference in Washington, D.C. Feb. 8-11, you are invited to gather in the lobby of the Marriott Marquis at 1:30 PM for a journey to Capitol Hill to visit with Maine's Congressional Delegation. For more information contact Gretchen Legler at gretchen.legler@maine.edu


FRIDAY, FEBRUARY 10 at 7 PM
Jason Diamond discusses his memoir
Searching for John Hughes
with author Mira Ptacin at Print in
Portland
.
INFO
________________________


Portland Public Library's Literary Lunch
This monthly series features authors from New England in conversation
with literary friends, colleagues or critics.
MORE INFO
+ FEBRUARY 22
David & Carl Little discuss
The Art of Acadia
+ MARCH 2
Ron Currie Jr. discusses
The One-Eyed Man
with Lewis Robinson
________________________
* If you would like to submit an EVENTS listing,
please follow the submission guidelines below *


+ SUBMIT
On the heels of their big re-launch earlier this month, the new editors/publishers of the
Maine Review
have announced the reading period for their next issue: they will be accepting submission of poetry, fiction, and nonfiction from February 1 through March 31. In addition, they will also be reading for their Annual Poetry Prize, publishing the three finalists and awarding a $1000 prize to the winner.
MORE
Maine Review
+ SUBMIT
Island Verse Story Lab is accepting applications for the Keeper's House Writer Residency. The winner is provided with an apartment at the Burnt Coat Harbor Light Station on Swan's Island. This residency is an opportunity to initiate or complete a project-in-progress. Submit by May 1, 2017.
MORE
Island Verse Story Lab

+ SUBMIT
Writers of poetry, fiction, and nonfiction are invited to submit their work to
The Catch: Writings from Downeast Maine
, an online literary journal published by the Maine Sea Grant College Program at the University of Maine. Submissions will be accepted through February 15, with publication of Volume V in late spring 2017. Both new and established writers are encouraged to submit online!
MORE
The Catch
.
+ SUBMIT
Goose River Press has announced they are seeking selections of fine poetry, essays, and short stories (3,000 words or less—double-spaced) for the 15th annual Goose River Anthology, 2017. Book—to be released in the fall of 2017—will be beautifully produced with full color cover in paperback and a full color dust jacket in hard cover. Authors earn royalties. Reading fee is $1.00/page. GRP retains one-time publishing rights only. Deadline: Postmarked April 30, 2017. For more information, click
HERE
.

+ BUY BLUE HILL BOOKS
The three decade-old literary institution Blue Hill Books is now on the market! The 1,700-square-foot store with two levels sits at the edge of Blue Hill's Main Street. The co-owners can be reached at: P.O. Box 926, Blue Hill, ME 04614 or nicholas.sichterman@gmail.com
+ DOWN EAST: CALL FOR SUBMISSIONS
Down East
Magazine is always accepting submissions for its monthly My Maine essay column. My Maine pieces are personal essays of 800–1,200 words that concern some aspect of life in the Pine Tree State. They are sometimes funny, other times poignant. They are good for a modest paycheck. They very often have some slight seasonal tie, and the magazine is always looking three to four months out. What we can do without: nostalgia trips about how life was simpler and/or better back in the 19XXs; paeans to nature; stories about cute things your kids did. Everything else is fair game! Check out these good recent examples: "
Plenty of Good Water
" and "
Heirloom Apples
." Send submissions as an attachment to managing editor Brian Kevin at bkevin@downeast.com.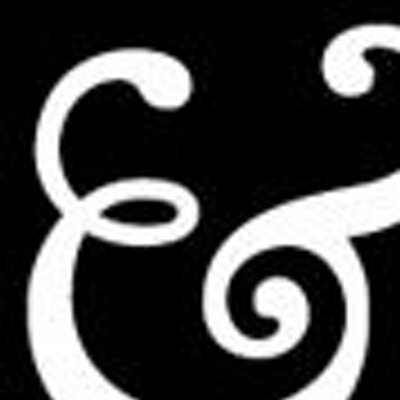 POETS & WRITERS:
Discounted Subscription Rate
Your membership in the MWPA entitles you to a special subscription rate of up to 69% off the newsstand price of Poets & Writers. That's like getting 8 issues FREE!
+ Click HERE
to subscribe for 2 years (12 issues) for $22.00 (or $1.83 an issue) or 1 year (6 issues) for $12.00 (or $2.00 an issue).
We hope you'll take advantage of this generous offer Poets & Writers has extended to the MWPA membership.


---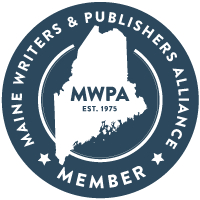 MWPA MEMBER SEALS
The MWPA is excited to offer its new member seals. The seals were created for all members who want to publicly acknowledge their affiliation with, and their support of, the MWPA. In addition, by posting the MWPA member seal on your website, and linking the image back to the MWPA website (mainewriters.org), you will be helping to raise the profile of our organization and strengthen the growing network of members, partners, and connections.
+ Click HERE
to download your member seal in various sizes and in either white or blue.
---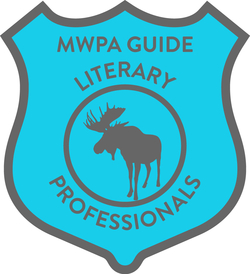 MWPA GUIDES

These handy guides for members include listings and contact info for literary professionals and writing groups around the state.
+ Click HERE
for the Literary Professionals Guide
+ Click HERE
for the Writing Groups Guide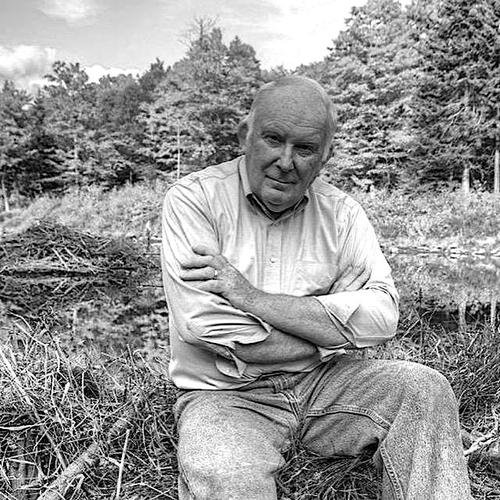 Howard Frank Mosher
June 15, 1942 – January 29, 2017

Howard Frank Mosher may have been born in upstate New York, but he was quickly adopted by neighboring Vermont where he became—over the course of eleven novels and two memoirs—the great chronicler of the Northeast Kingdom.
This past weekend, at age 74, Mosher passed away at home after a brief battle with an aggressive cancer.
Mosher was known for celebrating the independent-minded and self-sufficient people of his adopted state, and he was known for his generous spirit—after his passing,
Vermont Public Radio
shared an anecdote that feels quintessentially Mosher:
When Dede Cummings started Green Writers Press in Brattleboro four years ago, Mosher spent a day driving her to Vermont bookstores. "He would take me into each bookstore and introduce me to the booksellers, and they all knew he was coming because he had arranged this whole thing for me," Cummings says.

I was lucky to have my own close experience with Mosher's generosity.
A little over a year ago, I had the occasion to correspond with Mosher. I was writing
a profile of Richard Russo for Poets & Writers
when I learned Mosher was the first person to blurb Russo's first novel, Mohawk. He seemed a perfect person to talk with for my piece. Mosher was eager to praise not just Russo's debut, nor only his most recent novel, but also could rattle off very specific thoughts on every single book Russo had ever published.
The profile I was writing, said Mosher, reminded him that he had quite a few thoughts about Russo's writing he wanted to get down himself. So he sat down and quickly wrote, without any intention of publication, a 3,500-word piece honoring the entire arc of his friend's writing life: "
Richard Russo and the Universal Thump
."
New England is a little duller this week without Howard Frank Mosher's brightness.
In the meantime, we're here if you need us. Give us a call or drop us a note via email or snail. Every call gets returned and every note gets answered.
Joshua Bodwell
Executive Director
director@mainewriters.org
Maine Writers & Publishers Alliance
Glickman Family Library
314 Forest Avenue, Room 318
Portland, ME 04101
T: 207-228-8263
E: info@mainewriters.org
W:
www.mainewriters.org
Join the MWPA
by clicking
HERE
.
Join the MWPA on
Facebook
by clicking
HERE
.
A NOTE ON EVENT & NEWS LISTINGS IN THE PEAVEY


We would like to help publicize your Maine-based literary events and news. Please help us achieve this by following the few simple guidelines below when submitting your events and news.

> EVENT FORMAT Please send your event listing pre-formatted* to match the format of the listings above; we request event listings please be as concise as possible and include a hyperlink where interested readers can find more information. (*We will make every effort to run event info that has not been pre-formatted but can neither guarantee it, nor take responsibility for any errors introduced during re-formatting.) Event listing example:
TUESDAY, MARCH 29 at 6:30 PM Brenda Buchanan will read from her new novel Truth Beat at Gardiner Public Library in Gardiner. [ hyperlink ]

> NEWS Please send NEWS blurbs of 25- to 100-words and include a hyperlink that leads to more information.


> SCHEDULE The Peavey is published every Thursday morning. NEWS and EVENT listings must be submitted by early Wednesday morning to be considered. EVENTS are listed roughly two weeks in advance and will run in consecutive issues of the Peavey in the weeks proceeding the event—for example, a Peavey sent on the 7th of the month would include events from the 7th to the 14th, and the 14th to the 21st.

> SEND Please send your news or event info to director@mainewriters.org with the subject line "Peavey Listing"


*NOTE The Peavey is not able to include listings for fee-based workshops and events; events with "suggested donations" will be considered.
The Peavey

is proofread and
copy-edited
by Dana M. Pearson.