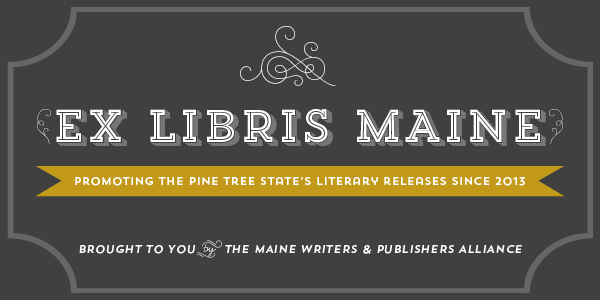 Greetings, September 2018
Welcome to the
September 2018
edition of the MWPA's
Ex Libris Maine
.
This month's edition offers new books by Maine authors in the categories of
Fiction, Crime Fiction, Speculative Fiction, Nonfiction, Memoir,
and
Children's.

For more information on any title below, simply click on the book's cover.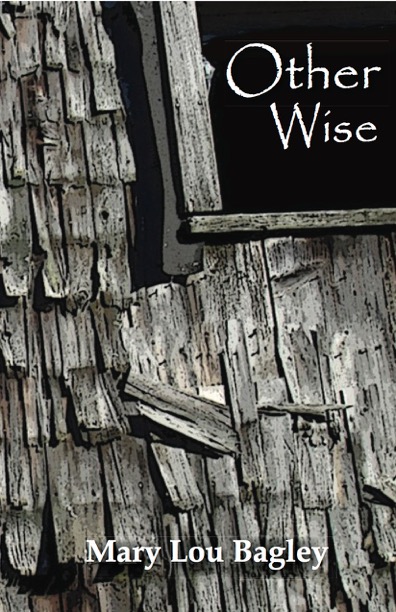 Other Wise
Mary Lou Bagley
Piscataqua Press
The first in a series, Other Wise introduces sixty-two-year-old Margaret Meader—a native Mainer and an outsider. Though not "from away," many in her community deem Margaret an oddity—an "other." Plain-spoken and direct, she is gifted with second sight—an intuitive ability to see beyond ordinary perception and distill what is seen to its practical essence. For decades her gift has benefited many while frightening others, often making her a target for jealousy, suspicion, and hatred. Margaret encourages young Emily Donne to recover abandoned gifts of her own, deal with the mystery that is her mother, and adjust to an onslaught of challenges. But even as Margaret guides Emily, supports friends and neighbors, and helps find those who are lost, some old business is coming back around, setting the stage for confrontations rooted in tragedies of the past.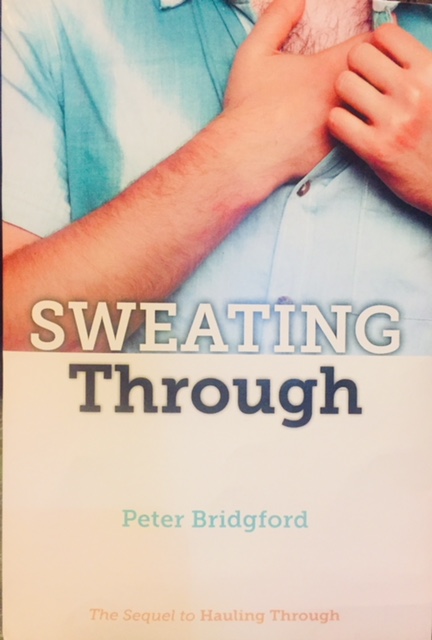 Sweating Through
Peter Bridgford
Maine Authors Publishing
The sequel to Hauling Through (2016). The story takes place ten years after the original story, and it finds the same colorful characters meeting up again in Florida. The times may have changed and the people definitely have changed, but the bonds that were built in Maine are still there...buried deep.
The Annealing of Aliza Bennett
Emma Hartley
Satin Romance
Aliza Bennett is a multifaceted, self-destructive, quirky actress with a major self-esteem problem and a troubled past. After a devastating and abusive relationship shattered her emotionally, Aliza takes a job filming a TV show on location in a tiny East Coast town, far away from her troubles in LA. When she starts to fall for her co-star, Jesse Black, she must challenge her instinctual flight response, a battle she nearly loses. Despite its turbulent start, Aliza and Jesse's relationship finally starts to gain some momentum. Jesse is kind, sarcastic, and sexy, yet Aliza has a hard time trusting her feelings for him. Meanwhile, her ex-boyfriend Cameron's intense jealousy and continued harassment threaten to destroy any gains she makes. When Aliza survives an act of violence at Cameron's hands, she questions whether she will ever find a way forward. Can Jesse help her heal and learn to love again?

Scar Tissue
Patricia Hale
Intrigue Publishing
When Ashley Lambert, a top student athlete, jumps eighteen stories to her death it's a clear-cut suicide, but
why
pushes her parents to hire the PI team of Griff Cole and Britt Callahan. When the investigation veers toward performance enhancing drugs and blackmail, coaches, students, even her parents come into question. But Britt's getting sidetracked by their new neighbor. Rhea McKenzie has bruises on her arms and is mourning the disappearance of her one-year-old son. Griff tells Britt to stay out of the neighbors' business and focus on their case. But Britt is sure there's more than one case at hand. And when she sees Rhea in the shadows at the local day care, she's knows her neighbor has a secret. An off-hand comment links the two cases, annd so begins a chain of events that will destroy more than one family and suck Britt into a life- threatening alliance.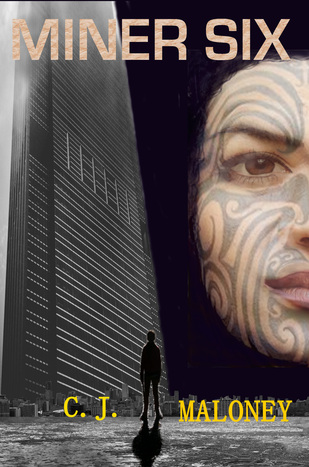 Miner Six
C. J. Maloney
Smashwords/Amazon
Miner Six is a nobody. He doesn't even have a name. Six mines garbage to survive. So why is World Corp trying to kill him? Set in our all too near future,
Miner Six
looks into a world after the Corporate Wars have ended. Almost all of humanity is employed. Lose your job and you get shipped off to the asteroid belt to mine raw materials. Only the garbage miners live free of World Corp oversight. They are too pitiful to bother. But someone at the highest levels of World Corp wants Miner Six dead. Available in paperback, as an ebook, and as an audible audiobook.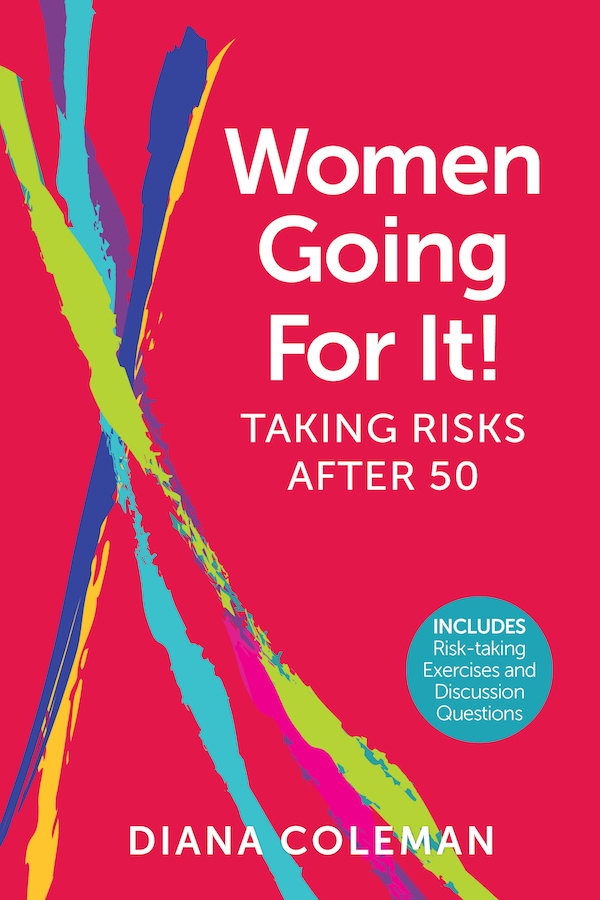 Women Going For It!
Taking Risks After 50
Diana Coleman
Women Going For It Press
Dynamic, gutsy women, 50s through 80s, share their compelling, risk-taking stories with grit and humor. Donating a kidney to a stranger, building schools in Ethiopia, racing around a Roller Derby track … they triumph over fears, find fulfillment, and offer advice. Helpful risk-taking tools and stimulating discussion questions are also featured. From Maine to California, Costa Rica to Kenya, these women will inspire you to take beneficial risks later in life.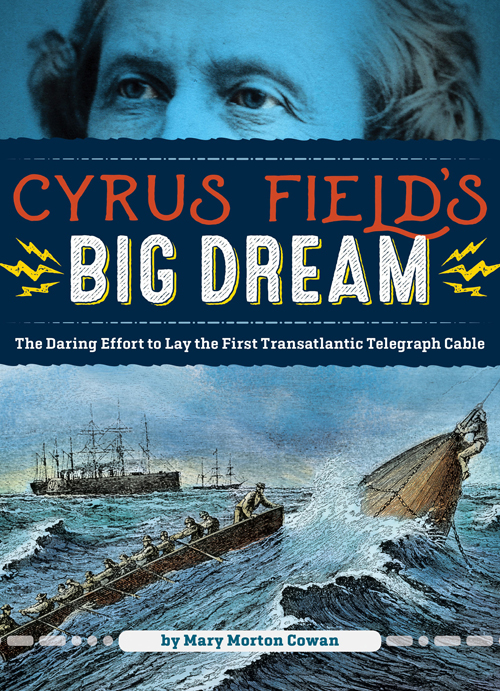 Cyrus Field's Big Dream
The Daring Effort to Lay the First Transatlantic Telegraph Cable
Mary Morton Cowan
Calkins Creek
Cyrus Field dreamed of linking North America and Europe with instant communication by laying a telegraph cable across the Atlantic Ocean. But in the mid-1850s, many believed this was impossible. No one knew if electricity would flow through a cable 2,000 miles long, or what the ocean bottom was like. Undaunted, Field forged ahead, recruiting thousands to complete the massive project. He encountered numerous setbacks: years of delays, failed attempts, technological problems, millions of dollars lost, even suspected sabotage. Field's perseverance resulted in final success in 1866 and the transatlantic cable became one of the nineteenth century's most amazing achievements. It provided a critical link in what became the first worldwide communications network, changing communication forever. Written for readers ages 10 and older, this carefully-researched biography includes a map and many archival illustrations.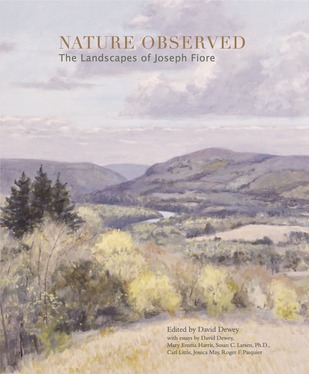 Nature Observed
The Landscapes of Joseph Fiore
Edited by David Dewey
Falcon Foundation and Maine Farmland Trust
Born in Cleveland, painter Joseph Fiore (1925-2008) studied and taught at Black Mountain College in the 1950s, working alongside the likes of Willem de Kooning, John Cage, M.C. Richards, Josef Albers and Charles Olson. Fiore moved to New York City where he painted in Central Park and along the Hudson. He also taught, at the Philadelphia College of Art and Artists for Environment in the Delaware Water Gap. Fiore began coming to Maine in 1959, one of a cohort of New York City painters that included Lois Dodd and Alex Katz. He purchased a farm in Jefferson, which became his seasonal studio. Fiore painted landscapes and later rock pieces that harked back to earlier abstract work. Nature Observed: The Landscapes of Joseph Fiore features images from all phases of his life and art, and essays by David Dewey, Mary Emma Harris, Susan Larsen, Carl Little, Jessica May and Roger Pasquier.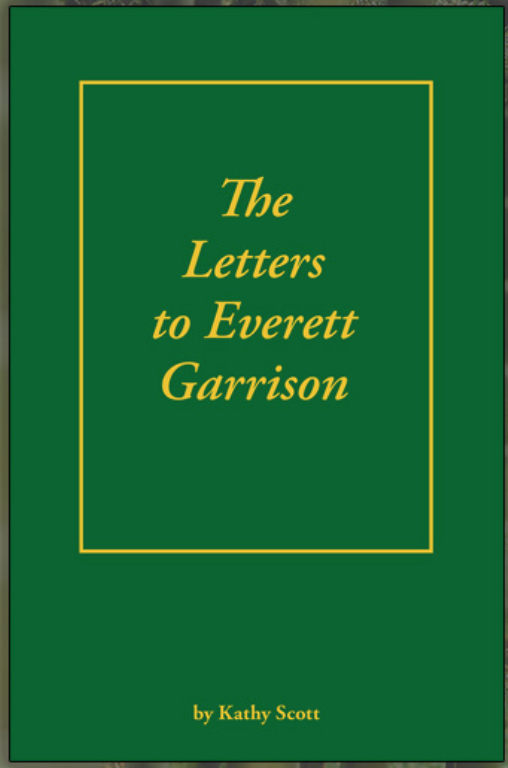 The Letters to Everett Garrison
Kathy Scott
Alder Creek Publishing
In The Letters to Everett Garrison, Kathy Scott has taken over 300 documents from the Everett Garrison archives and transformed them into another one of her "Good Reads." In this first time glimpse into to the life of a craftsman who set into motion a split bamboo rod making renaissance, Kathy Scott enables the reader to view the human side of the Garrison genius. These are not letters from Everett Garrison, but letters to him, from Heads of State, anglers, conservationists, industrialists, a teenager working at a fast food counter. Beginning with George Marshall and Bedell Smith at the close of World War II, Letters captures the soul of those who treasured his workmanship, valued his tapers, and found a kindred spirit in the man who made fly rods but also went fishing.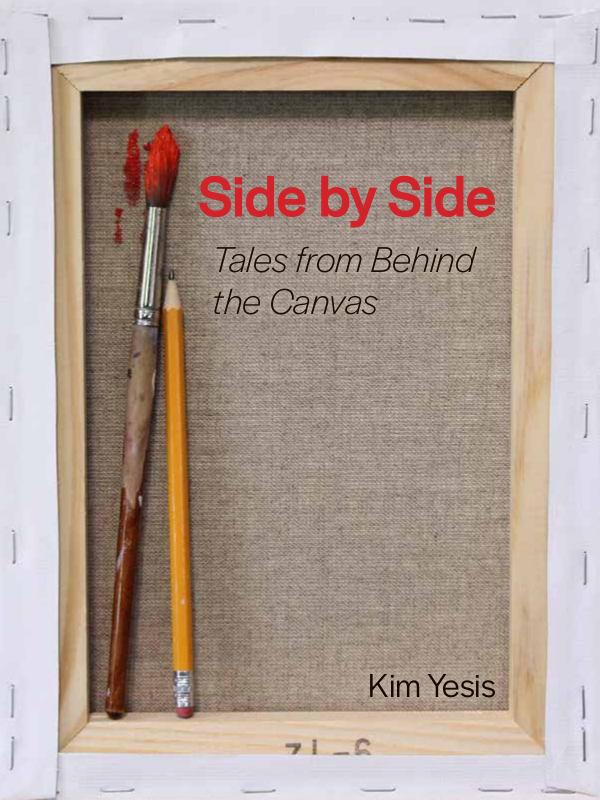 Side by Side
Tales from Behind the Canvas
Kim Yesis
Maine Authors Publishing
At age 50, Peter announces his desire to exchange his well-established engineering career for a career as a fine artist. Without an inkling of what it will mean, his wife, Kim, rolls up her sleeves and sets to work on Peter's endeavor. This challenge could re-ignite his thirty-year marriage or spell its doom. And then comes the Great Recession. Side by Side is the story of Peter's transformation, Kim's introduction to the world of art and the expansion of their relationship into an artful partnership⏤with an unexpected sideline for Kim. It is a candid account, dappled with learning and humor, that will grab the heart of any art enthusiast and anyone who's chased a dream.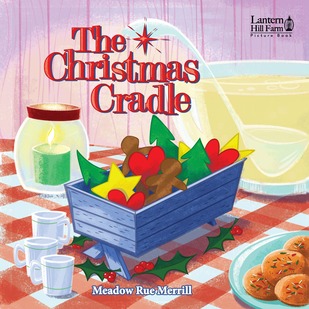 The Christmas Cradle
Meadow Rue Merrill
RoseKidz
Every Christmas Eve, Molly has fun helping set up for the huge Christmas party at Lantern Hill Farm. When trouble strikes, the party moves to the barn. Can Molly, along with cousins Jacob and Sammy and neighbor Rosa, get ready for the party in time? While decorating, the children discover the tradition of the Christmas Cradle and the joy of sharing God's love by serving others.

The following Maine booksellers support the Maine Writers & Publishers Alliance via our members-only Independent Bookseller Program, so let's support them:
SUBMISSIONSIf you are a current Maine Writers & Publishers Alliance member, and you would like to announce your new book in Ex Libris Maine, click HERE. If you are not a member, click HERE to learn more about our member benefits.

---