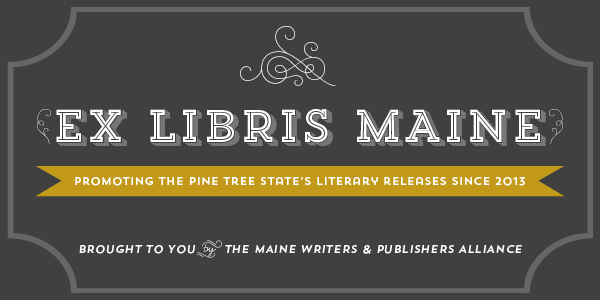 Greetings, July 2018
Welcome to the
July 2018
edition of the MWPA's
Ex Libris Maine
.
This month's edition offers new books by Maine authors in the categories of
Fiction, Nonfiction, Memoir, Poetry, Children's, Young Adult,
and
Anthology.

For more information on any title below, simply click on the book's cover.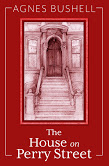 The House on Perry Street
Agnes Bushell
Littoral Books
The House on Perry Street
is the story of a house in Greenwich Village, New York, and the five generations of women, all members of the same family, who have lived there since its construction in the 1870s: Ada, adventurous and ambitious, who inherited the house in 1878; her daughter, Julia, suffragist, union organizer and political agitator; Julia's daughter, Lydia, patron of the arts and reigning matriarch; Lydia's daughter, Nora, 1960s peace activist and folk singer; and her daughter, Marina, an unemployed art historian. Filled with an array of vivid and eccentric characters from the railway men of the Gilded Age and foot soldiers of the Indian Wars to Wobblies, Bolsheviks, suffragists, artists, bohemians, hippies and religious mystics,
The House on Perry Street
is a matriarchal epic from a writer who has been charting the American political, social and cultural landscape since the appearance of her first novel,
Local Deities
, in 1990.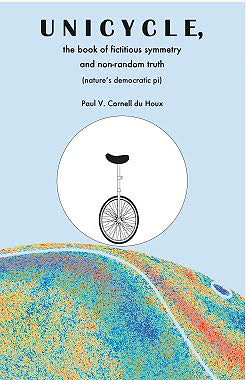 Unicycle
The Book of Fictitious Symmetry and Non-Random Truth
Paul Cornell du Houx
Polar Bear & Company
Unicycle
is the story of a book that unravels one of nature's riddles with an alternative math. The history of scientific evidence confirms that nature is fundamentally asymmetric; it is increasingly certain that no pure symmetry will ever be found, even by our most sophisticated machines. Travel the reasons for this absence and discover nature's balance anew. Explore the interconnected maze of consequences for civilization, religion, consciousness, and the soul. The plot takes a series of deductive steps from a single, narrow logical proof to unfold a new progressive rationalism, anchored in the nature of asymmetric change. It comes to life in fiction in innovative ways, along with the characters who piece together the narrative by a river in Maine.
"This book contains some serious mathematics." — William H. Barker, Isaac Henry Wing Professor of Mathematics, Chair of the Mathematics Department, Bowdoin College, author of
Continuous Symmetry: From Euclid to Klein
.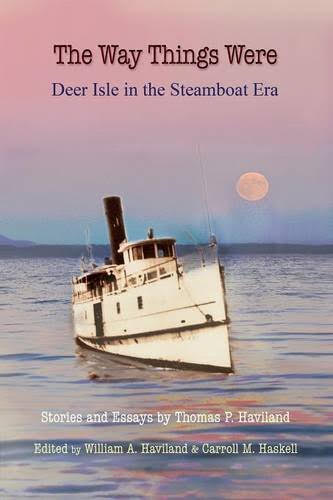 The Way Things Were
Deer Isle in the Steamboat Era
William and Thomas Haviland
Polar Bear & Company
For close to 100 years, from the 1840s until 1942, Deer Isle, an island off the coast of Maine, relied on steamboats for access to other parts of the state. During this era, the island was a place of small family farms with a strong seafaring tradition. In the last four decades of this time, Tom Haviland was part of this island life. In his final years, Tom penned a series of short stories and essays based on his early experiences and characters he had known. Through them, we get a view of what island life was like in these bygone days.
Marcus A. Moore
Goose River Press
The author's journey through years of depression is chronicled through Wiley Hornbuckle in this novel where biography and fiction overlap. It is a spiritual journey; a story of survival and peace. It is about the grace of God and the wealth of suffering. Gratefully, it is a story of hope.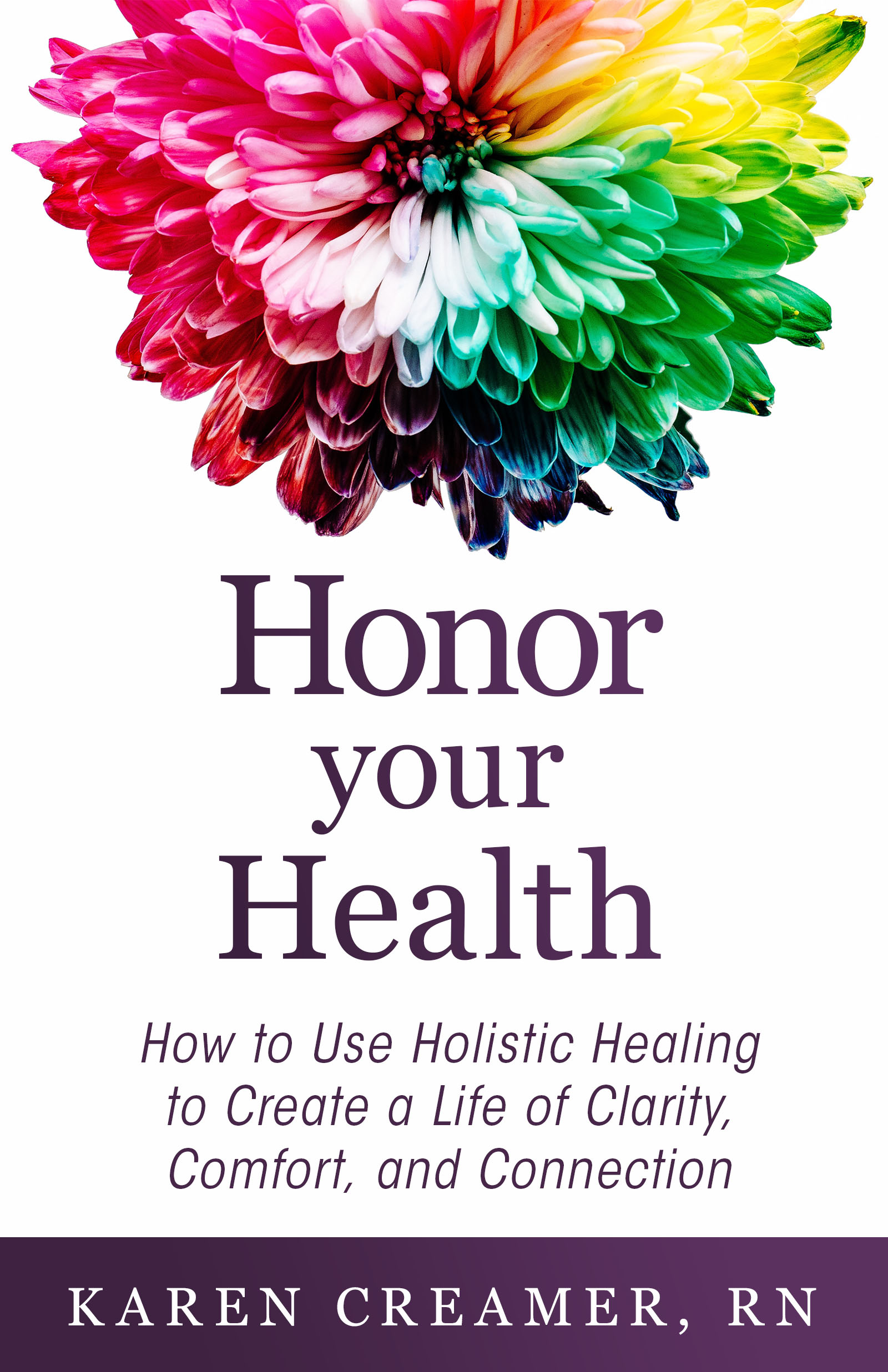 Honor Your Health
How to Use Holistic Healing to Create a Life of Clarity, Comfort, and Connection
Karen Creamer, RN
Author Academy Elite
Are today's doctors getting paid to heal us or to harm us? You spend a ton of your hard-earned money to be told what to do by medical professionals who, in many cases, do not support your values and instincts. You're told that if you follow the rules, you'll feel better … but why don't you feel better? It's been said "The definition of insanity is doing the same thing over and expecting different results." Maybe it's time to find a new way—time to take back control and become a full partner in managing your health. Author Karen Creamer understands. She suffered from health issues, but she found a powerful process to restore and maintain her health. Today she helps other people do the same. Create a life of clarity, comfort, and connection today!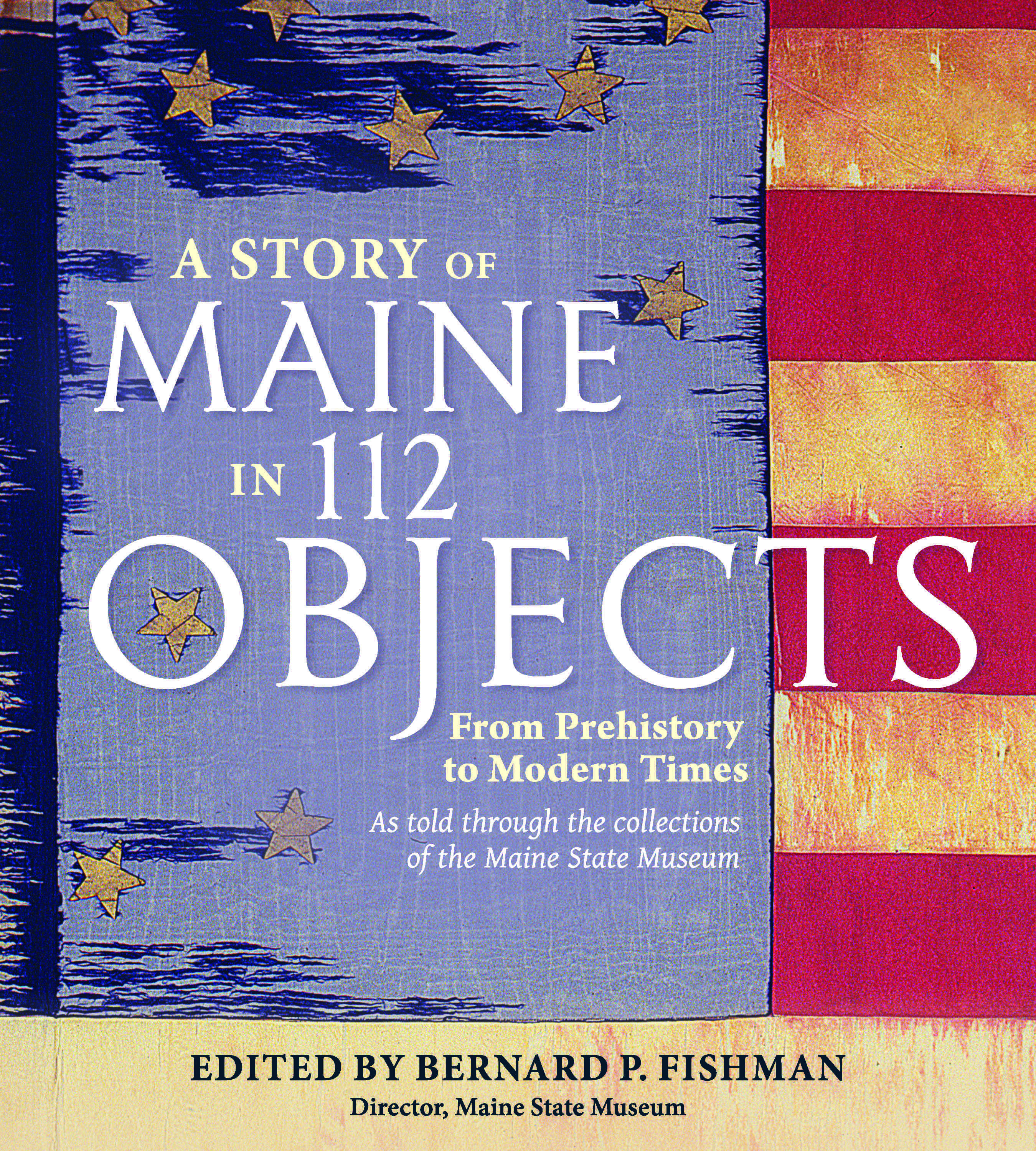 A Story of Maine in 112 Objects
From Prehistory to Modern Times
Edited by Bernard P. Fishman
Tilbury House
Founded in 1836, the Maine State Museum is America's oldest state museum and is known to many as "Maine's Smithsonian" because of the breadth and diversity of its holdings—nearly a million objects covering every aspect of the state's cultural, biological, and geological history—and the thousands of stories its collections tell. For this book the museum selected and photographed 112 artifacts and specimens that create a mosaic of the land and its inhabitants from 395 million years ago to the present day. Museum curators and contributors have woven stories around each item, and the book has been honed, polished, and introduced by museum director Bernard Fishman. A Story of Maine offers a sweeping, panoramic, multidimensional picture of Maine.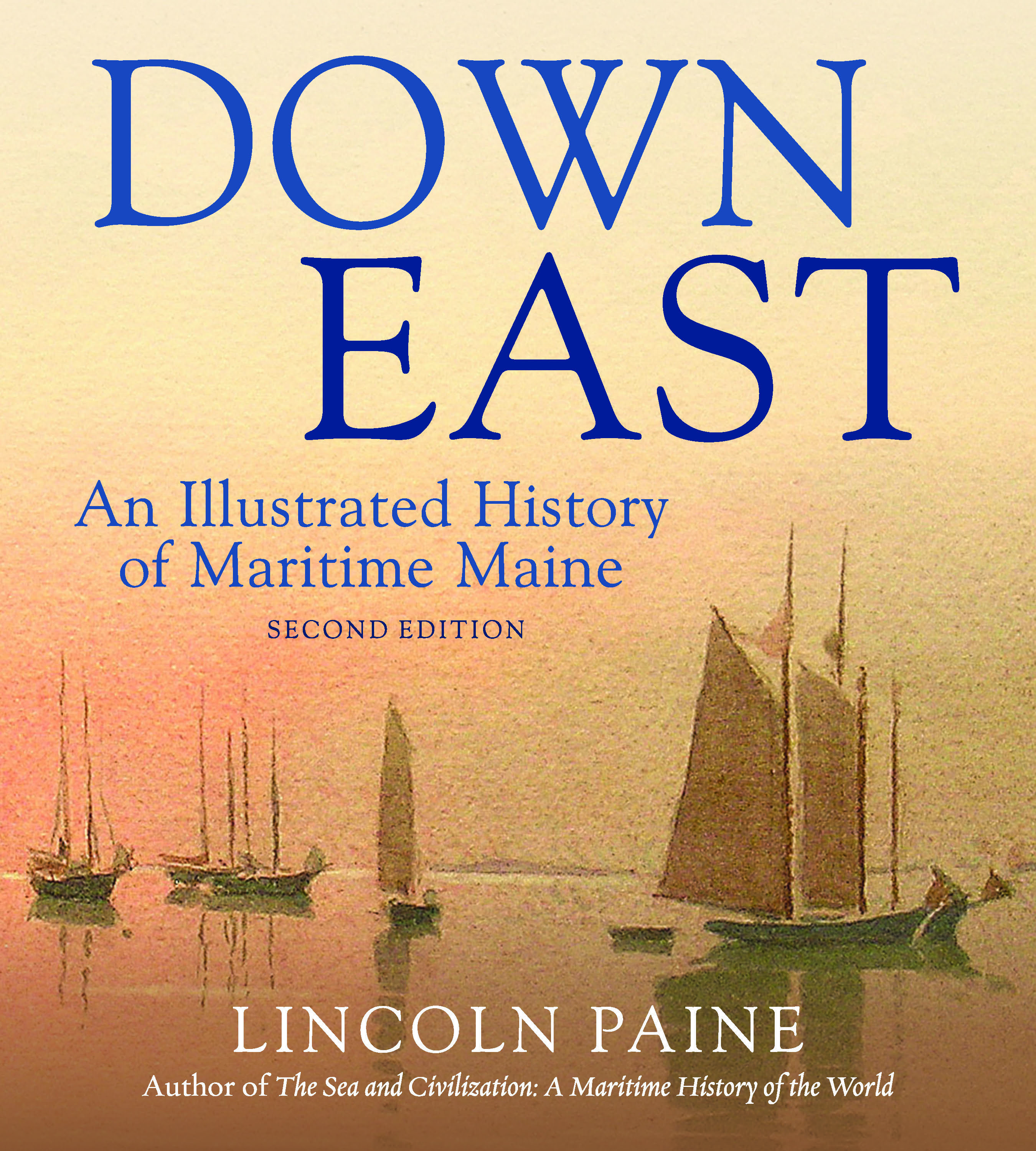 Down East
An Illustrated History of Maritime Maine
Lincoln Paine
Tilbury House
To modern Mainers, "Down East" refers to the Maine coast east of Penobscot Bay. John Gould wrote that Down East is "a never-never land always east of where you are." But Lincoln Paine returns the phrase to its origins two centuries ago, when Down East meant the bold, serpentine coast teeming with timber and fish that one reached by sailing downwind and east from Boston on the prevailing southwest wind. In other words, Down East is the coast of Maine. Paine's overview of Maine's maritime history ranges from early Native American travel and fishing to pre-Plymouth European settlements, wars, trade, shipbuilding, fisheries, immigrant quarrymen, quicklime production, yachting, and modern port facilities, all unfolding against one of the most dramatic seascapes on the planet. The wide-ranging and meticulously captioned photos, paintings, maps, and illustrations complement the incisive text to provide a truly visual journey along a storied coast through rich history.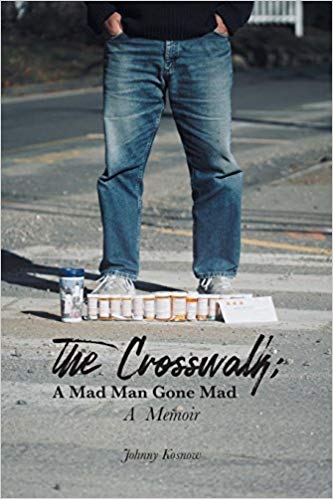 The Crosswalk
A Mad Man Gone Mad
Johnny Kosnow
Seacoast Press
63 year old native of Portland, Maine. Russian/Italian Catholic kid brought up in a loving but dysfunctional family. Sports star, ex-marine, world traveler, pilot and motorcycle maniac. Three college degrees financed mostly by tending bar. On October 2, 2010 while walking to the mailbox with a cup of coffee in one hand and a letter in the other I was hit by a vehicle in a crosswalk. Mind, body and spirit were forever changed.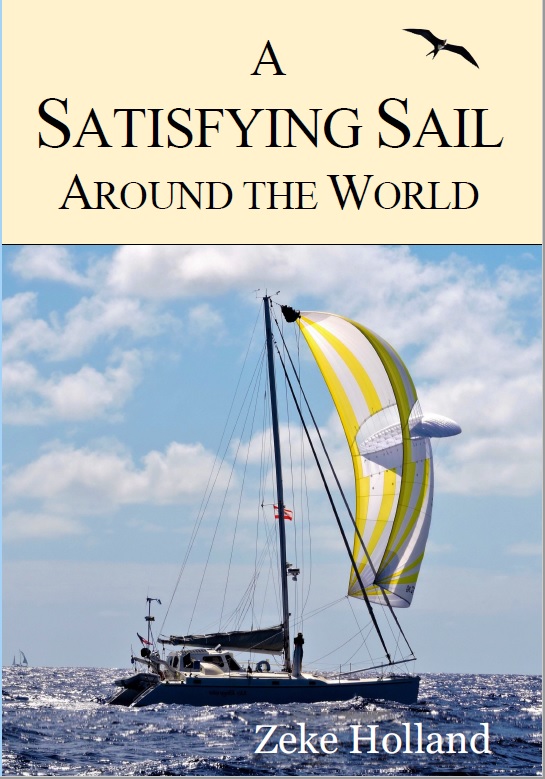 A Satisfying Sail Around the World
Zeke Holland
Wandering Words
The ultimate cruise. Not to break speed records, not to face the extremes of high latitudes, not to be the youngest circumnavigator—this is world sailing for the rest of us. To meet the routine challenges of the sea, weather, breakdowns, and crew living in a confined space in stressful conditions. To savor the joys of the stars, the dolphins at the bows, the sensation of being moved by the wind, a destination appearing over the horizon, a welcome meal after a trying day. To more fully experience our home Earth, and meet a few of our distant brothers and sisters who share our home—so different and yet so the same, to better understand our own lives and place.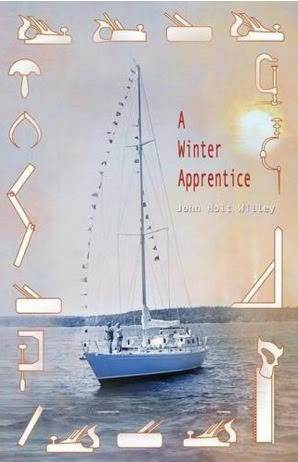 A Winter Apprentice
John Holt Willey
Polar Bear & Company
John Willey, who grew up and built his first boat at Maine's Good Will Hinckley School, shares sage insights into life in a Maine boatyard, where he worked and kept a journal from 1978 to '79.
As the historian John Gardner confirms, until relatively recently boatbuilding was not recorded—the life of the yard crew even less so. Here is a rare and vibrant narrative from a winter apprentice.
"It's great, it really is great. I can see it, and see it all—smell it, taste it, and feel it ... The shop and crew and Paul came through life size. I was there with you, every blessed, excruciating, wonderful minute ... Last night after supper, I sat down with it and didn't get up until I had finished, about 2 a.m," said John Gardner, historian, designer, builder of wooden boats, and author of many books including
Building Classic Small Craft
.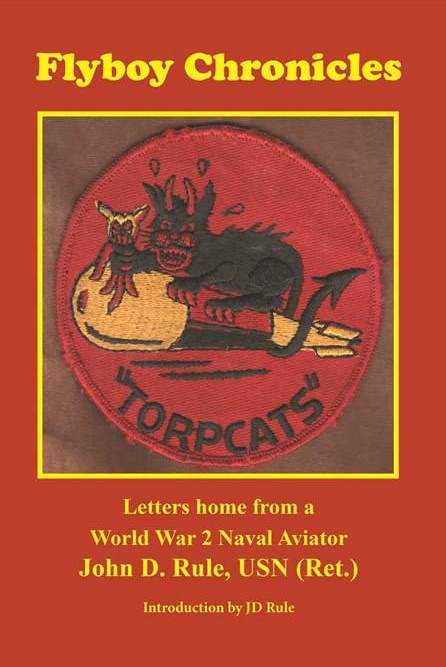 Flyboy Chronicles
John D. Rule USN (Ret), Compiled by JD Rule
Create Space Independent Publishing Platform
A tour of the US Naval Flight School during World War 2, seen through the eyes of a teenager turned Air Cadet. The transition from eager youth to a highly trained carrier pilot flying one of the era's deadliest aircraft is detailed in a series of letters written home describing everything from girl woes to fatal accidents. Race relations, air technology, hopes and fears, brotherly advice; the collection includes period photographs and surprises of which even family members were unaware. The hand-written letters lay hidden for seven decades before being discovered and transcribed by the author's eldest son, who has provided a few details that flesh out the narrative, and who has redacted nothing. The work includes comments by the author's sister-in-law—his sole remaining contemporary—and also from a modern-day flight instruction specialist. All royalties will be provided to the Wounded Warrior Project.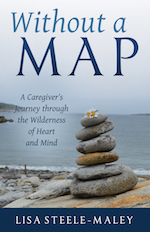 Without a Map
A Caregiver's Journey through the Wilderness of Heart and Mind
Lisa Steele-Maley
Turning Stone Press
When Lisa Steele-Maley began helping her father navigate the details of a life interrupted by dementia, she was in unfamiliar territory. As a wilderness traveler, she was accustomed to adapting to ever-changing situations, but as her father's health declined, the idea of finding stability seemed impossible. Only one thing was sure: her father was losing perspective—losing track of time, the slippers at his feet, and his ability to find his way home. Lisa wasn't sure she had the skills, experience, or patience to competently travel this path with him, but taking one step at a time, she found it was as simple—and as profound—as life in the wilderness: Be prepared, be present. Trust the process, stay close. Revealing the uncertainty, wisdom, love and reciprocity of a caregiving relationship,
Without a Map
contributes a deeply personal perspective to conversations about dementia and aging.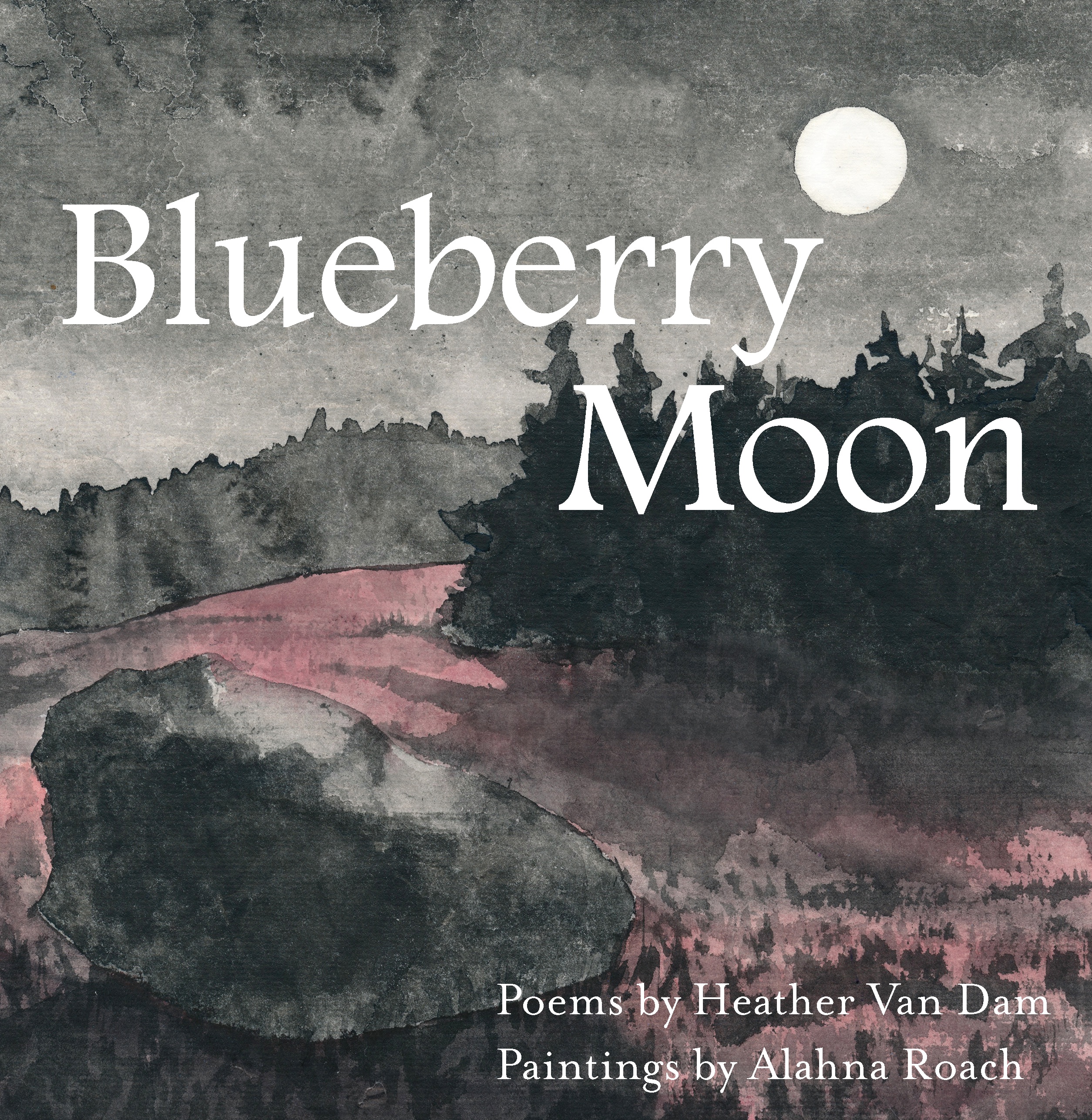 Blueberry Moon
Heather Van Dam, Illustrated by Alahna Roach
North Country Press
Blueberry Moon is a compilation of Haiku, a traditional form of Japanese poetry, and answering ink paintings. Inspired by nature and the seasons throughout the state of Maine, these Haiku poems and illustrations celebrate the small details that connect us to the present moment.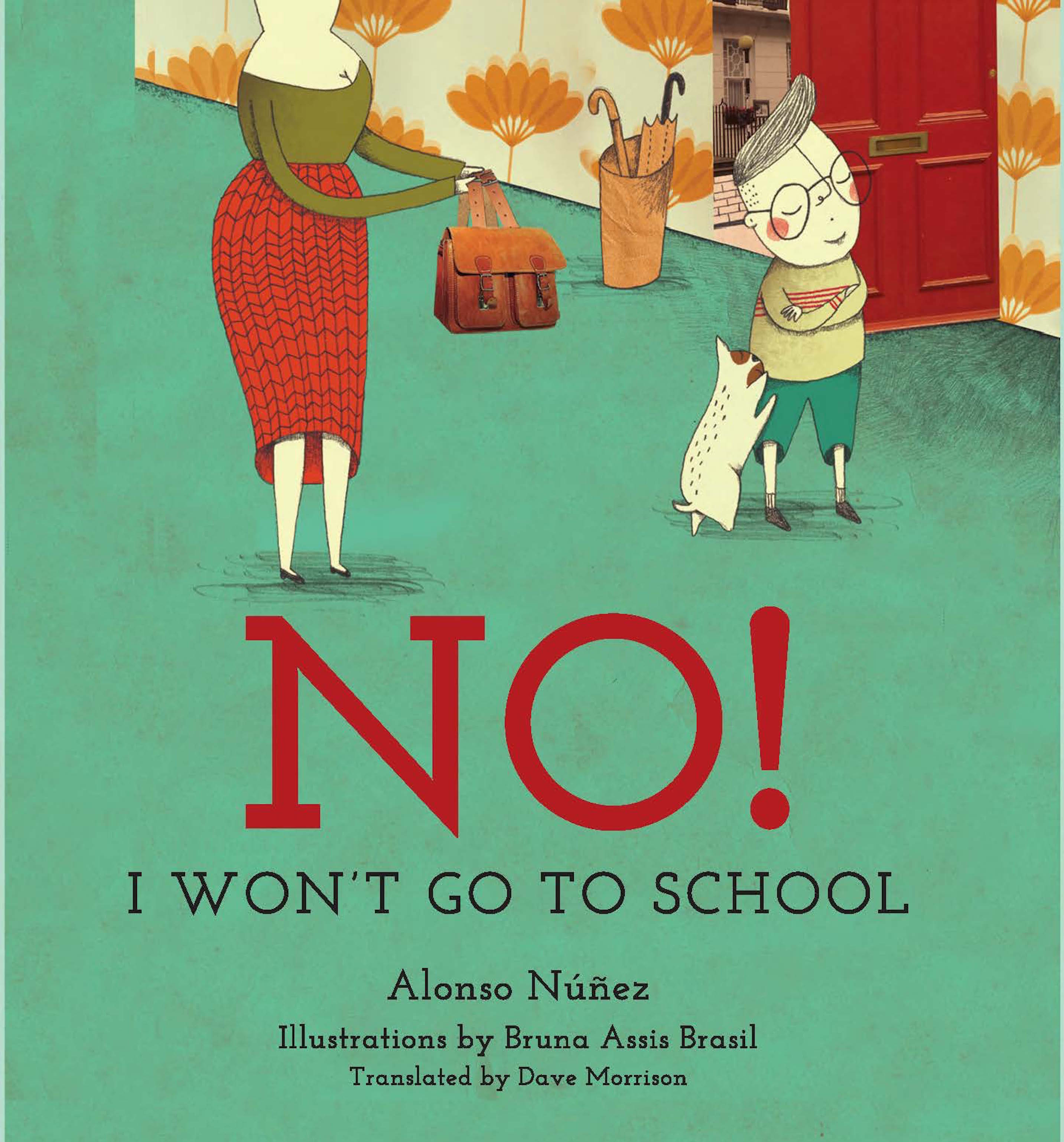 No! I Won't Go to School
Alonzo Núñez, Illustrated by Bruna Assis Brasil
Translated by Dave Morrison
Tilbury House
Monsters stalk these pages! Cries of despair echo through them. Dungeons lie in wait. This isn't a nightmare or a zombie apocalypse or the end of the world as we know it. It's even worse, and it's all too real. It's the first day of school. Your only defense against this terrible doom is the two letters you already know: "N" and "O." They spell NO!, a word with power, a word that has always worked up to now. But why aren't these magic letters working today? Alonso Núñez's playful story, Dave Morrison's rollicking Spanish-to-English translation, and Bruna Assis Brasil's imaginative illustrations offer a doomsday vision of a child's first day of school that any young reader will recognize.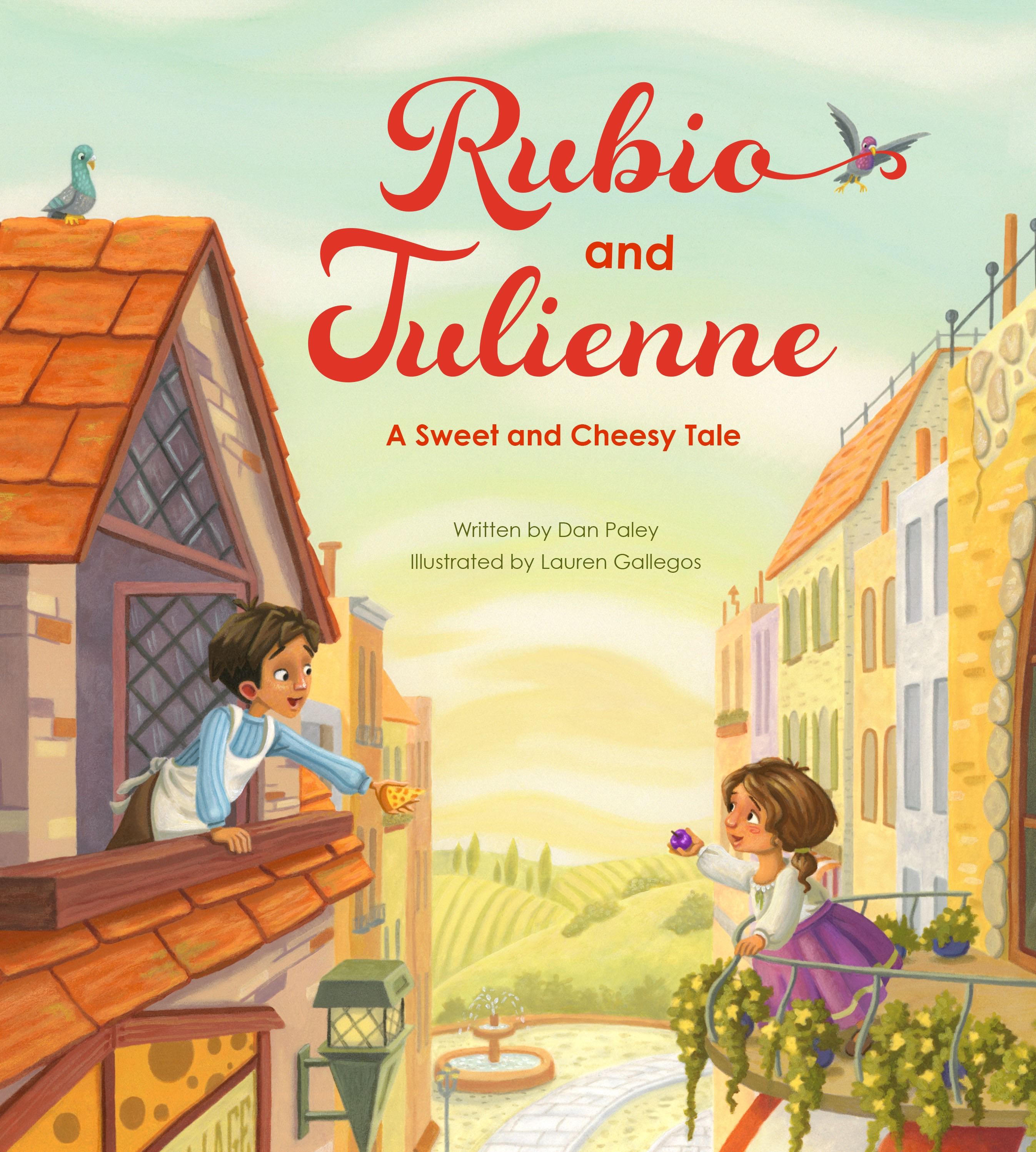 Rubio and Julienne
A Sweet and Cheesy Tale
Dan Paley, Illustrated by Lauren Gallegos
Tilbury House
Rubio Fromage in his father's cheese shop longed to taste the beautiful fruits of the fruit shop across the street. Julienne Chéri in her mother's fruit shop longed to taste the delectable wheels and savory wedges of the cheese shop across the street. But Rubio's father hated fruit, Julienne's mother hated cheese, and the children were forbidden to speak to each other. One day while making deliveries, they collided on a street corner. Rubio's cheeses and Julienne's fruits flew skyward and fell on their heads, creating spontaneous juicy pairings that they couldn't help but taste. The forbidden combinations were out of this world. Nothing could ever be the same. Fortunately for Rubio and Julienne, their forbidden adventures end more happily than Romeo and Juliette's, though not before our heroes overcome a few obstacles and accidents, one of which prompts a mortified Rubio to exclaim, "What cheese through yonder window breaks?"
Gayle Plummer
North Country Press
This book is designed to get children excited about planting and gardening! Come on in and meet: Polly Pansy, Benny Bachelor Button, Rita Rose, Hollis Hollyhock, Zelda Zinnia and Willey the Woolly Thyme! While this book is entertaining for children it is also a learning tool—but they won't mind this one bit. Each of the 6 short stories highlights a different flower character that has a problem to solve. Benny has been waiting anxiously to be planted in the Flower Patch—but something happens and he has to learn to see things from a different point of view. Rita Rose has thorns and some of the younger plants seem to think that's funny. Willey the Woolly Thyme is everywhere and some flowers don't like that, until they find out how he is really helping them. Children can learn how to solve real-life problems and learn a few basic facts about these flowers and gardening in general along the way. There are a few simple projects at the end to inspire our children to plant, garden and enjoy!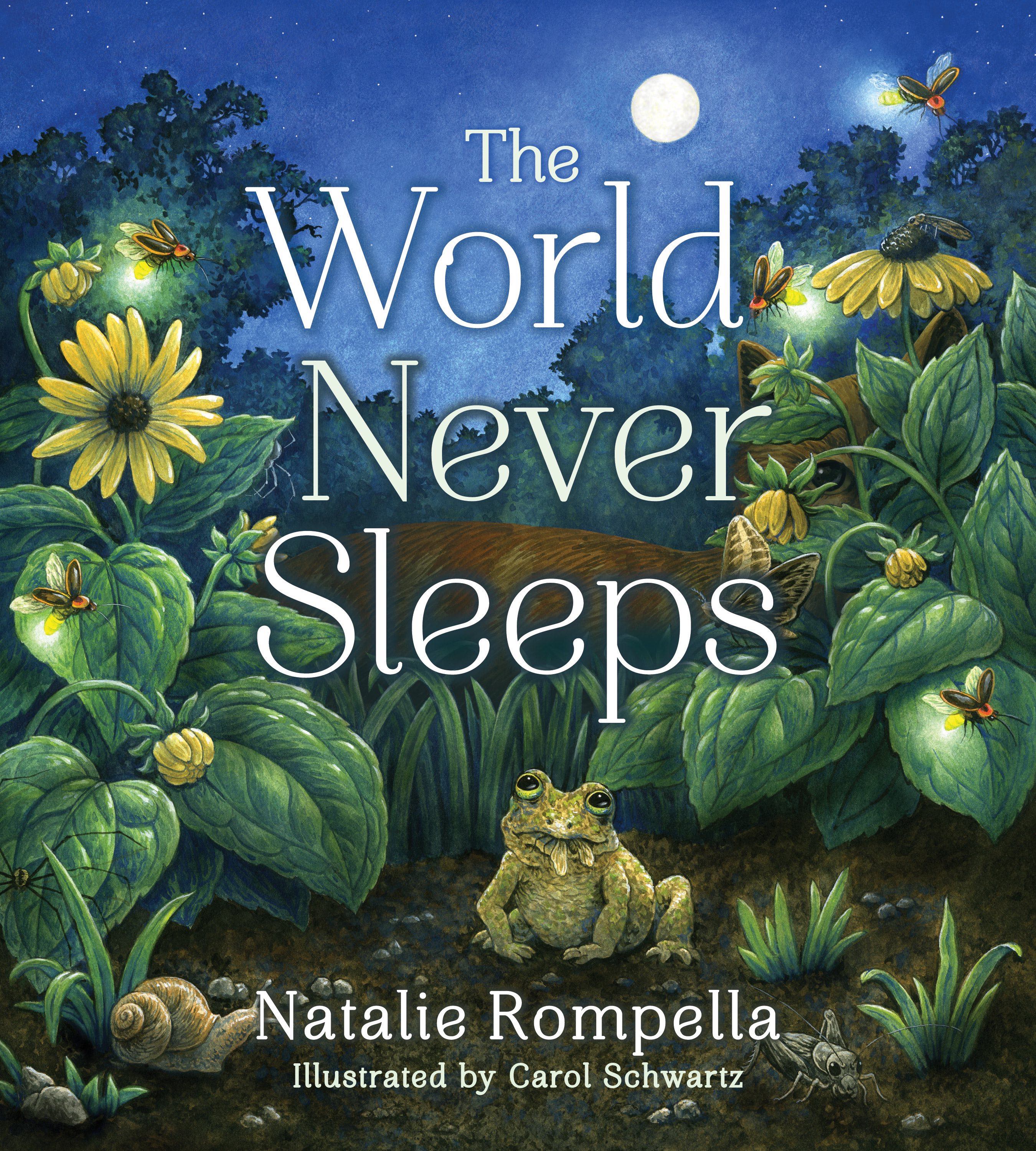 The World Never Sleeps
Natalie Rompella, Illustrated by Carol Schwarts
Tilbury House
This nonfiction picture book reveals the hidden lives of insects and other small creatures from one midnight to the next. The world may appear to be sleeping in the dead of night, but it is not. As moonflowers open and stars shine, nature goes about her business. The world never sleeps. Natalie Rompella's lyrical text is vividly complemented by Carol Schwartz's watercolors. A cat roams through the illustrations—silent witness, in the house and in the yard, to the myriad lives of night and day. A sense of mystery pervades the book—including the back matter natural-history portraits of featured animals. This nature book invites children into a parallel universe, one that teems with life while they sleep.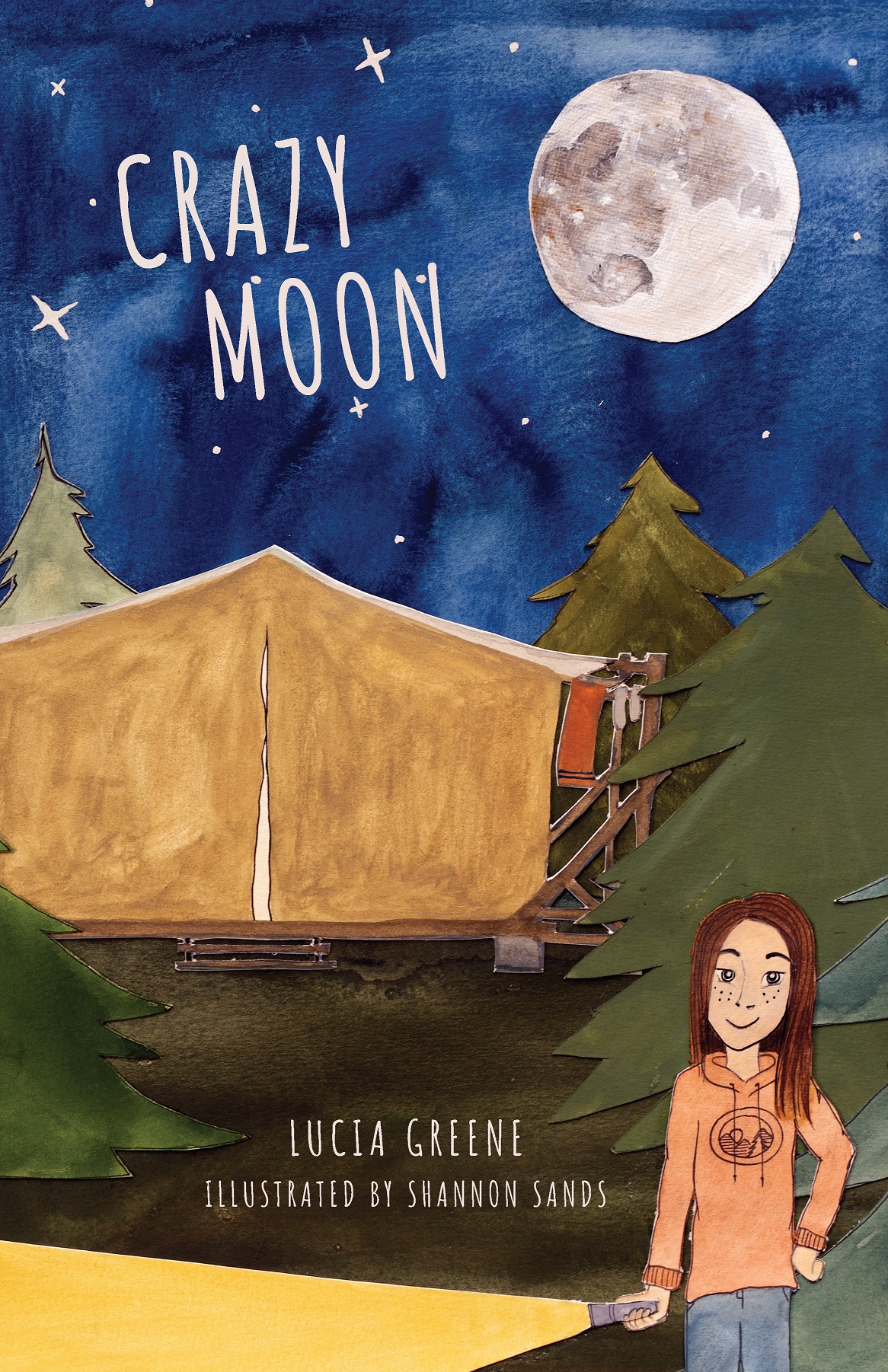 Crazy Moon
Lucia Greene
North Country Press
Even though Madison Grey's best friend Sophie says their coming school vacation will be a blast, Madison's not so sure. If it's like every other summer—when she's stuck home being pestered by three younger siblings—things could get really boring. Then her parents announce they're sending her to Crazy Moon, the sleep-away camp in Maine they've been telling stories about ever since she was small. Campers stay in tents, and days are filled with things she's excited about doing, like horseback riding, arts and crafts, talent shows, swimming in the lake, camping out under the stars and the promise of making new friends. For once Madison will be independent, creating her own Crazy Moon adventures and bringing back stories to share with family and friends. She can't wait to go!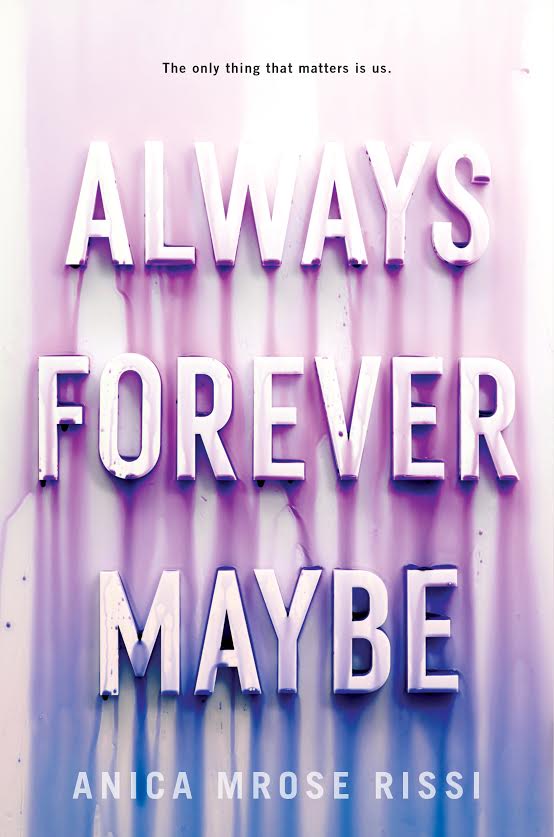 Always Forever Maybe
Anica Mrose Rissi
HarperTeen
When Betts meets Aiden at the candy store where she works, their connection is like a sugar rush to the heart. Even before they share a first kiss, she already knows the two of them are destined to become an us. Betts has only ever kept one secret from her best friend, Jo, but suddenly there's a long list of things she won't tell her, things Jo wouldn't understand. Because Jo doesn't see how good Aiden is for Betts. She finds him needy. Possessive. Controlling. She's wrong. With a love like this, nothing else matters. In her forceful YA debut, Anica Mrose Rissi explores the depths and boundaries of intense friendships and intoxicating love, with astonishing insight and tender wit.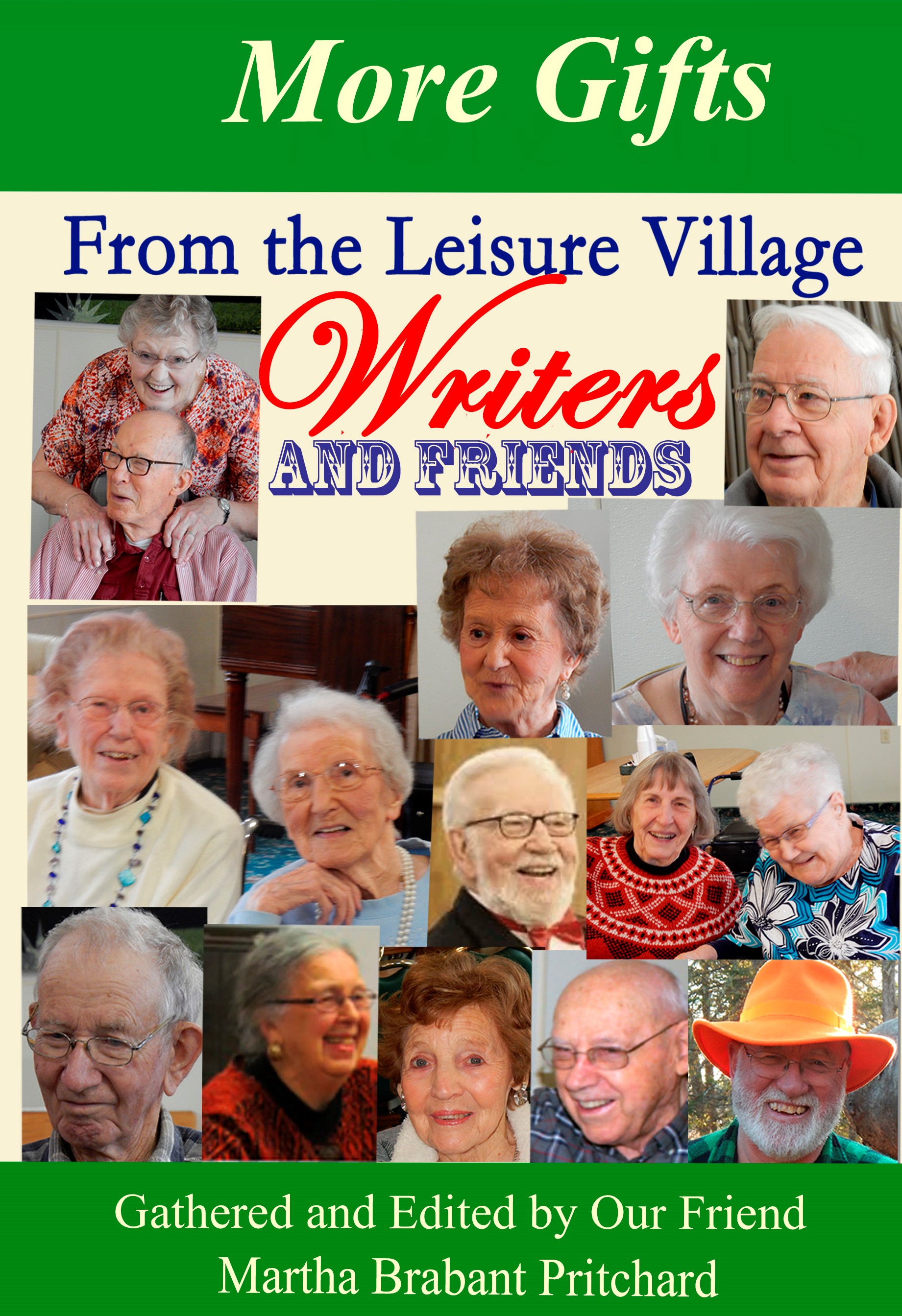 More Gifts
From the Leisure Village Writers and Friends
Edited by Martha Brabant Pritchard
Self-Published
Following the success of their first book, A Gift to the Future from the Leisure Village Writers, released December, 2016, this group of writers, ages 87 to 102, invited like-minded community members to join in their second anthology. Stories of Aroostook County harken to a time when the Bangor and Aroostook Railroad provided transportation for a Christmas shopping adventure in Presque Isle⏤seven miles away. Children of potato farmers earned a college education by working the fields, eating very little, and sometimes living in unheated, tarpaper shacks off campus. Big dreams and courage were the forces that drove them. Stories of the Aroostook River and other wilderness camp destinations from the early 1900s entertain and inspire. Poetry, biographical sketches, and vintage photographs carry the message of joy, heartache, and perseverance that framed the past, making this a must read for any lover of Maine, Aroostook, and rural life.

The following Maine booksellers support the Maine Writers & Publishers Alliance via our members-only Independent Bookseller Program, so let's support them:
SUBMISSIONSIf you are a current Maine Writers & Publishers Alliance member, and you would like to announce your new book in Ex Libris Maine, click HERE. If you are not a member, click HERE to learn more about our member benefits.

---