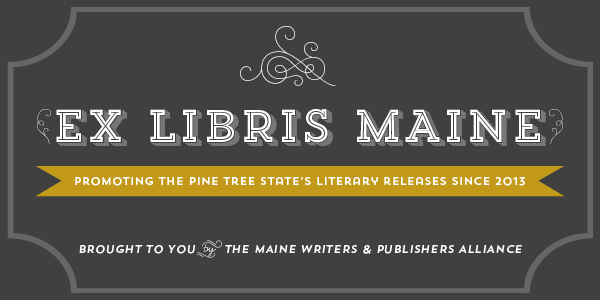 Greetings, November 2018
Welcome to the
November 2018
edition of the MWPA's
Ex Libris Maine
.
This month's edition offers new books by Maine authors in the categories of
Fiction, Speculative Fiction, Nonfiction, Memoir, Poetry, Children's
and
Anthology.

For more information on any title below, simply click on the book's cover.

Alice Bingham Gorman

She Writes Press

Valeria Vose: A Novel traces the life of a southern woman in the 1970s from a closed society with traditions that have blinded her from her own potential and her desire to be an artist. Raised to be a wife and mother and just as she is turning forty, she discovers that her eighteen-year marriage is shattered by her husband's infidelity and his lover's attempted suicide. Searching for direction, she turns to an Episcopal priest who eventually crosses all the boundaries of counseling. Despite her disillusionment and pain as a result of the relationship, she embarks on a course that leads to a new and fulfilling personal and creative identity. The story is relentlessly honest in its internal observations, rich in detail of time and place. It is validation that it is triumph of the spirit that wins in the end.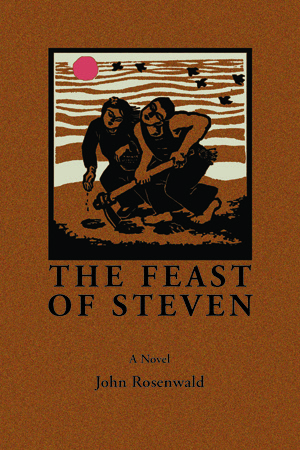 The Feast of Steven
John Rosenwald
Covered Bridge Press
Early in their relationship, a couple share their dreams: Steven's desire to learn about and live in China, Spring's longing for a place in Maine. Both dreams come true as they start to rebuild a farmhouse in Harmony and begin to teach in Shanghai. The novel explores the adventures and challenges of life in the Middle Kingdom following the 1989 Tiananmen incident and also the quite different complexities of learning to cooperate on the physical and emotional tasks required to rescue an old building. Teaching, traveling, negotiating personal and political challenges, the two move through the first decades of the twenty-first century as Spring becomes a legislator opposing the death penalty and Steven champions assisted suicide. As he approaches his one-hundredth birthday near the middle of this century, what will happen to their vision of harmony both in China and in the United States?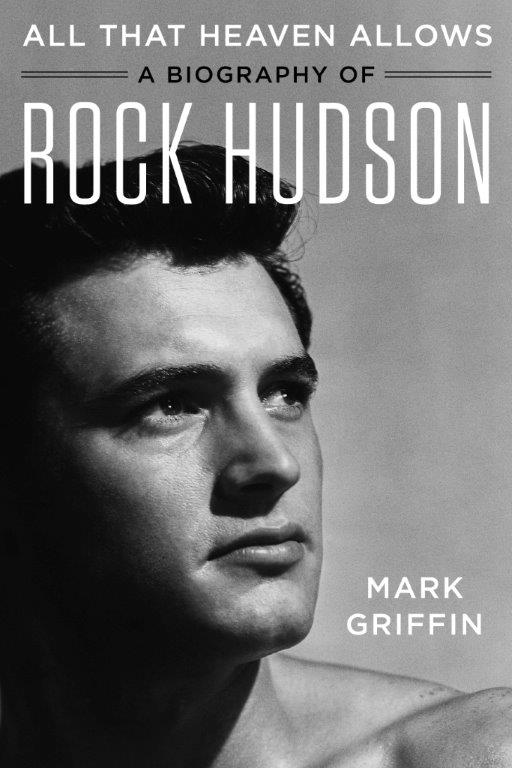 All That Heaven Allows
A Biography of Rock Hudson
Mark Griffin
HarperCollins
The definitive biography of the deeply complex and widely misunderstood matinee idol of Hollywood's golden age, All That Heaven Allows pays tribute to the legend whose life and death had a lasting impact on American culture. In such classics as Giant and Pillow Talk, Hudson was the embodiment of romantic masculinity on screen. Yet beneath the suave star persona, there was an all too vulnerable human being - one who spent his life keeping secrets. All That Heaven Allows draws upon over 100 interviews to deliver a complete and nuanced portrait of one of the most fascinating stars in cinema history.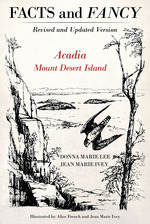 Facts and Fancy
Acadia Mount Desert Island
Donna Marie Lee and Jean Marie Ivey
Illustrated by Alice J. French and Jean Marie Ivey
Page Publishing
For hundreds of years a relationship has been ongoing between people who live in the land of Acadia, and those who come to visit, drawn by the spiritual and natural beauty. Acadia National Park is unique in that it is the only park in the National Park System comprised entirely of privately donated lands, preserving this natural and historical treasure. The purpose of this book is to provide practical information as well as to weave history with the experience of natural beauty for the enrichment of visitors and those who live on Mount Desert Island, the land of Norumbega, Acadia, where the mountains meet the sea.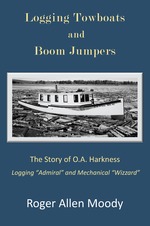 Towboats and Boom Jumpers
Roger A. Moody
North Country Press
This book describes and traces the fascinating career of O.A. Harkness, a true mechanical genius. From 1903 to 1951, Harkness contributed significantly to the success of the Penobscot Log Driving Company and the Great Northern Paper Company in Maine's Penobscot River timberlands by utilizing the developing technologies of the times to move logs efficiently to paper mills. The book contains 124 images.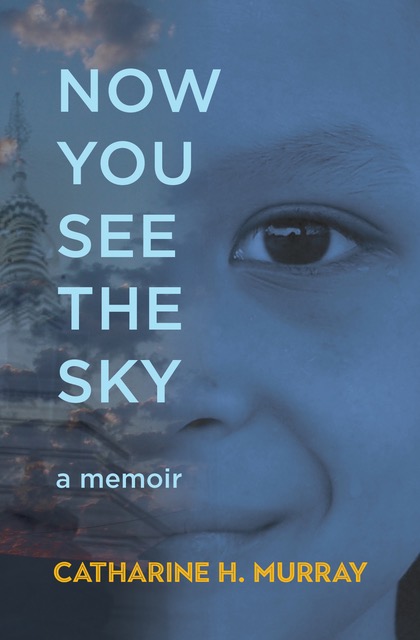 Now You See the Sky
Catharine H. Murray
Now You See the Sky is a memoir about love, motherhood, and loss. When Catharine H. Murray travels to a small town on the banks of the Mekong River to work at a refugee camp, she falls in love and marries a local man with whom she has three sons. When their middle son is diagnosed with cancer at age five, their pursuit of a cure takes them from Thailand to Seattle, before they eventually return to Thailand, settling on a remote mountaintop. Full of honesty and grace, Now You See the Sky—the debut selection in Ann Hood's new Gracie Belle imprint—allows the reader to witness the fathomless loss of a child and learn how tragedy can transform us, expand our vision, and make us more fully alive.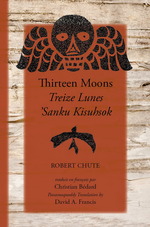 Thirteen Moons, Treize Lunes, 'Sanku Kisuhsok
Robert Chute
Just Write Books
Thirteen Moons, a poem (written in English and translated into French and Passamaquoddy) is based on various sources depicting the life of the Jesuit scholar, Sebastian Rale, beloved priest to the Norrigewock Indians whose life he shared for thirty years. During these years he produced an Abanaki-French dictionary. He was hated and feared by the English settlers of the Province of Maine who considered him an agent of France and an instigator of Indian rebellion. Robert Chute said, "I wrote the first version of Thirteen Moons in the late 1970s. I self-printed a few copies and gave them around. They seemed popular, so I revised a version and submitted it to publishers in Canada, hoping for a French translation and a Native version. They did an attractive English, French version but no Native American translation." Now we have a softcover book with all three languages.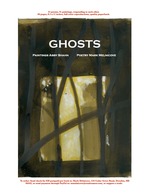 Ghosts
Mark Melnicove, Paintings by Abby Shahn
Melnicove-Shahn
This collaboration between poet Mark Melnicove (Dresden) and painter Abby Shahn (South Solon) began when Shahn sent Melnicove images of ghosts she had painted, inviting his response. Drawn immediately to the pictures, as if he "had always known them," Melnicove created 31 narrative poems, matched one-to-one with Shahn's paintings. Ghosts are what they are without interpretation needed, but they also carry many meanings, and these poems add histories and layers of understanding to the pictures. Considered one of the best artists in Maine, Abby Shahn has work in many collections including the Portland Museum of Art, Colby College Museum of Art, Bowdoin College Museum of Art, and the Farnsworth Art Museum. Melnicove is author of a 2017 limited edition collaboration (Sometimes Times) with artist Terry Winters, Africa is Not a Country, and The Uncensored Guide to Maine. The book is beautifully printed in color and bound to last.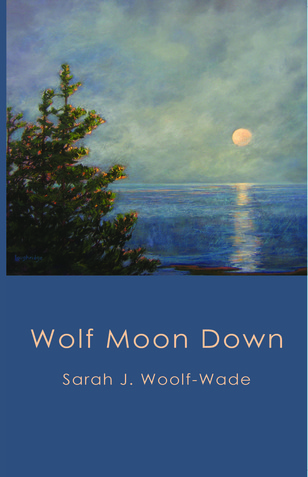 Wolf Moon Down
Sarah J. Woolf-Wade
Goose River Press
"The poetry pulsates with honesty and alertness. The changeable sea that appears often in her work is an apt metaphor for the poems as they touch upon tranquility and fervor, beauty and grief, solitude and empathy..." —Baron Wormser, Past Poet Laureate, Maine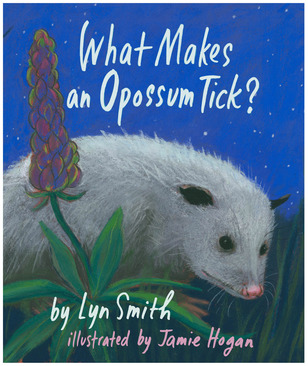 What Makes an Opossum Tick?
Lyn Smith
Piscataqua Press
"Grandpa! Why is the grass so long in the backyard? Aren't you worried about ticks?"
"No, Bailey. I'm not worried about ticks."
I wonder why not.
Ticks are nasty!
When Bailey stumbles across an opossum behind his Grandfather's barn, he sees an opportunity to learn more about one of Earth's oldest living fossils; a mammal that dates back millions of years to the days of the dinosaurs. What Makes an Opossum Tick? celebrates the power of living peacefully alongside our wild Maine neighbors while sharing with readers an appreciation for all that nature has to offer.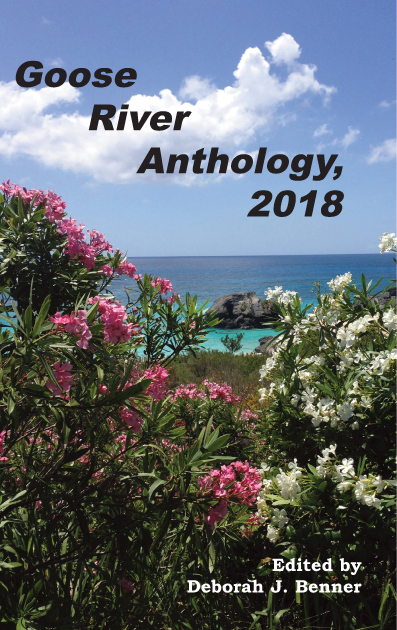 Goose River Anthology
Edited by Deborah J. Benner
Goose River Press
The Goose River Anthology, 2018, is a fine collection of poetry, short stories and essays from established and new writers. All parts of the country are represented. Each year the Goose River Anthology is well received and the 2018 has not disappointed.

The following Maine booksellers support the Maine Writers & Publishers Alliance via our members-only Independent Bookseller Program, so let's support them:
SUBMISSIONSIf you are a current Maine Writers & Publishers Alliance member, and you would like to announce your new book in Ex Libris Maine, click HERE. If you are not a member, click HERE to learn more about our member benefits.

---