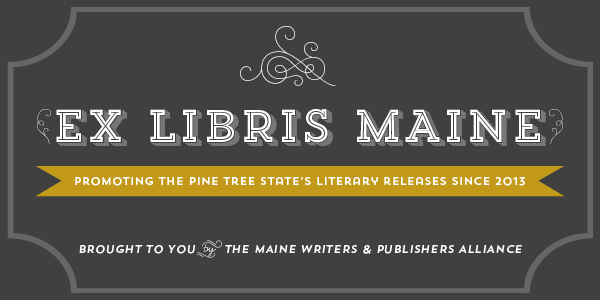 Greetings, August 2018
Welcome to the
August 2018
edition of the MWPA's
Ex Libris Maine
.
This month's edition offers new books by Maine authors in the categories of
Fiction, Nonfiction, Memoir,
and
Poetry.

For more information on any title below, simply click on the book's cover.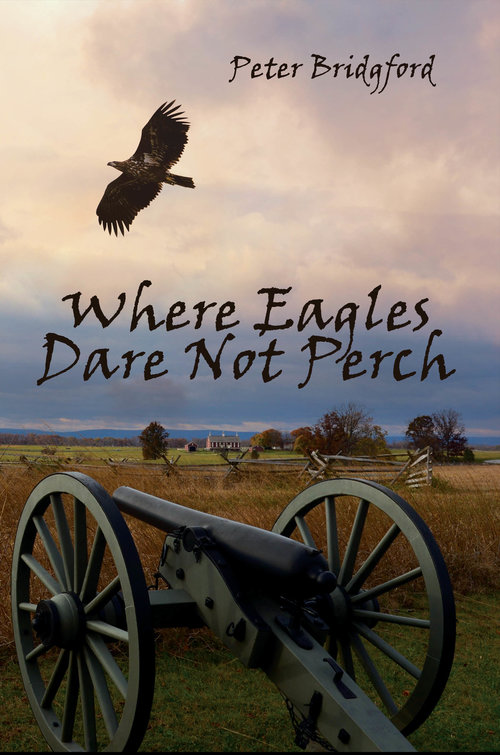 Where Eagles Dare Not Perch
Peter Bridgford
Black Rose Writing
Zachary Webster was an innocent Maine farm boy before becoming a sharpshooter, but the violence of the Civil War battlefields has turned him into a natural killer. While home on his unit's month-long furlough, he murders the man he believes has stolen his beloved. In doing so, he sets into motion three intensely dark journeys
⏤
his own as a soldier returning to a brutal and hopeless war; his sweetheart's as she seeks absolution; and the brother of the murdered man, whose quest for revenge propels him into the most violent of worlds. When the three find each other amid the chaos and brutality of the Battle of the Wilderness, they're faced with figuring out if they are tempered enough from their own redemptive ordeals to face whatever uncertain future awaits them after the bloody fighting is over.
Jeffrey Lewis
Haus
Bealport is one of the forgotten towns of America, a place that all too often seems to have its best days behind it. And perhaps nothing symbolizes that more than the old shoe factory
⏤
"NORUMBEGA Makers of Fine Footwear Since 1903"
⏤
that lately has been perpetually on the brink of failure, and is now up for sale. But maybe there's hope? A private equity savant with a fondness for the factory's shoes buys it—and thus sets in motion a story with profound implications for the town. In
Bealport
, Jeffrey Lewis takes us inside the town, revealing its secrets, acknowledging its problems, and honoring its ambitions. Brilliantly deploying a large cast from all walks of life, he reveals small town America in the early twenty-first century through the interwoven secrets and desires of its residents, and through them delivers a striking portrait of America at a moment of national uncertainty.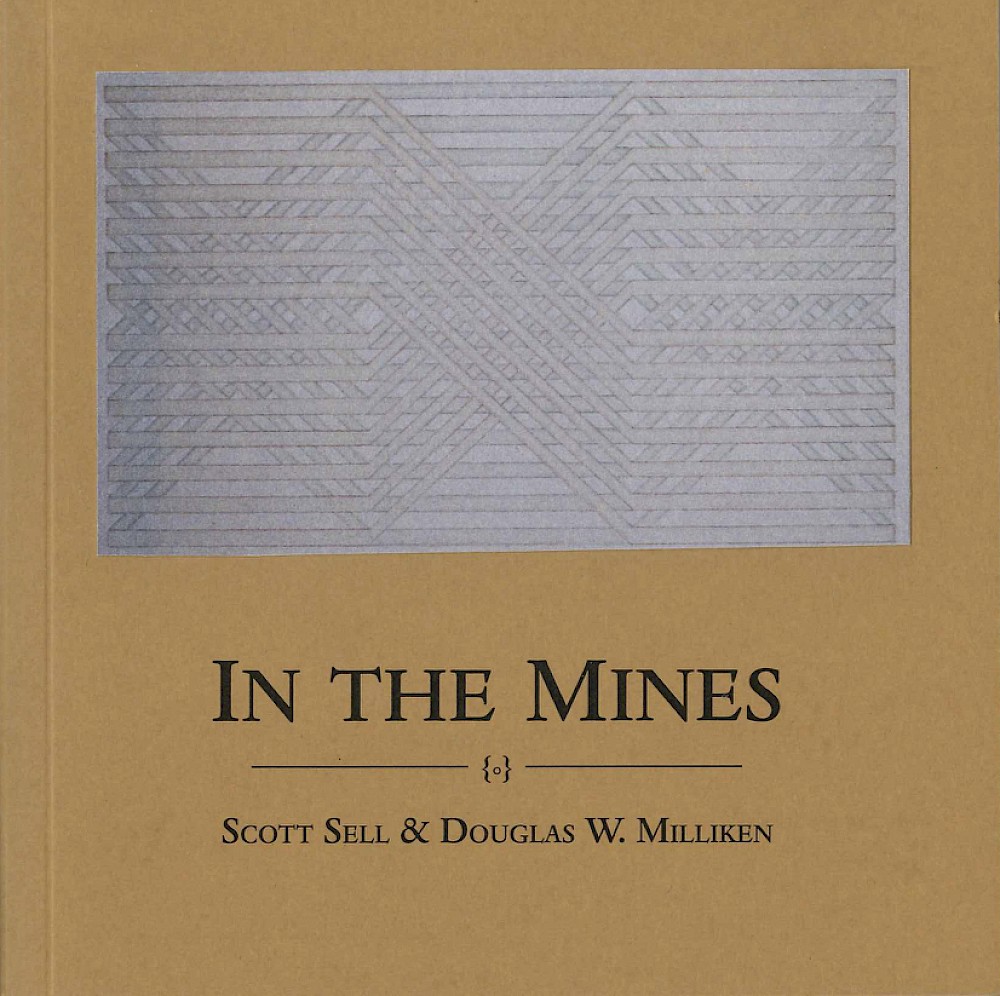 In the Mines
Scott Sell & Douglas W. Milliken
In their first-ever unified narrative effort, longtime friends and collaborators Scott Sell and Douglas W. Milliken combine their stock of down-and-out and sometimes lucky characters into a coalescent shape. Eleven songs. Eleven stories. One singular world of yearning, fear, and the perdurable ache of loving right and loving wrong and, worse yet, not loving at all no matter the effort, will, and cost. Where eagles mate in mid-air. Where the cows have annexed the living room. Where the farthest ferry runs and all roads at long last mercifully end. This first edition of 100 handmade books comes packaged with a CD, digital downloaded included. Artworks by artist Richard Iammarino reproduced throughout counterpose the worlds imagined by these stories and songs.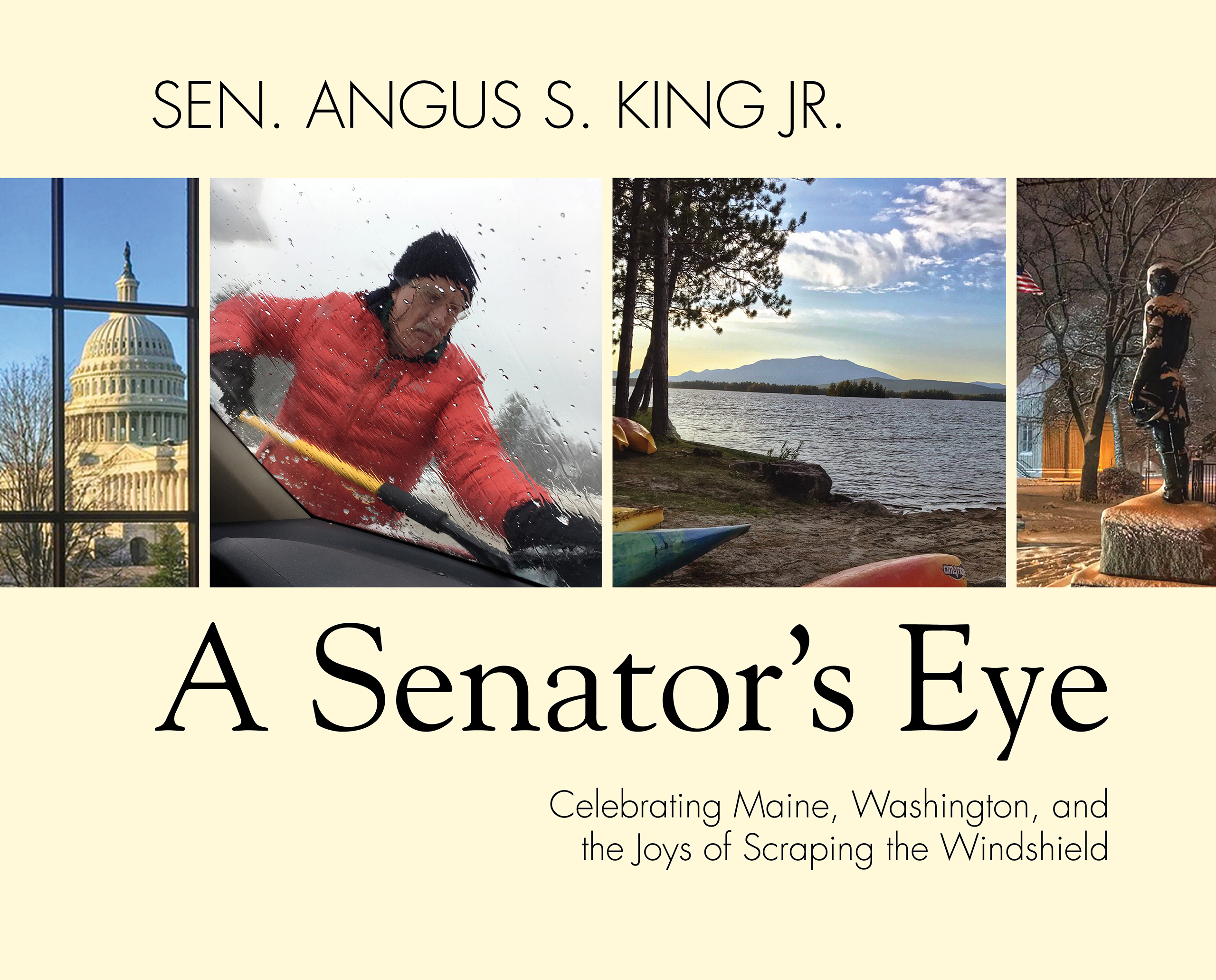 A Senator's Eye
Celebrating Maine, Washington and the Joys of Scraping the Windshield
Sen. Angus S. King Jr.
Islandport Press
Sen. Angus S. King Jr.
⏤
whether hosting a bipartisan barbecue as a U.S. Senator, traveling the country in his RV, riding the back roads of Maine on his Harley, or waxing poetically about his civil war hero Joshua Chamberlain
⏤
prides himself on having an eye and an ear for both the historic and the gloriously familiar. In recent years, he has regularly captured images of his work and daily adventures and shared those pictures on social media to provide a wonderful and rare insider's look at the workaday life of a senator, whether he is in D.C. or his home state. From the formality of the Capitol Rotunda to a glorious sunrise off the coast of Maine,
A Senator's Eye: Celebrating Maine, Washington and the Joys of Scraping the Windshield
is a fascinating collection of these informal photos, including King's personal insights and captions.

Robert B. Charles
North Country Press
Robert (Bobby) Charles grew up among "eagles and evergreens" in rural Maine. His enchanting, sometimes arresting, tales convey inspiration from place and people, love of a small town, influence of aging veterans. His stories take readers to unexpected places, often swirl to unexpected endings. Over four seasons, he describes Maine half a century ago⏤smelting and rescuing ice houses, moose encounters and indoor ermine, raising mischievous rabbits and conversing with pigs, hunting a legendary "football-sized emerald" and learning from legendary World War II vets. He takes readers down through thin ice, and up spires of one-match fires. He lollygags Dead River and confronts hair-raising disorientation out on the open sea. He rolls from distance running to downhill skiing, comedy to calamity, whimsy to courage with a fluid pen.
Enjoying the Ride
Two Generations of Tragedy and Triumph
Mitch Sturgeon
Casco Bay Publishing
Mitch was five when he learned his mother would be in a wheelchair for the rest of her life. If he hadn't grown up with such an inspirational mother, however, he wouldn't have been prepared for what would come. At 35, the same age as his mother when she had her accident, Mitch began experiencing symptoms of primary progressive multiple sclerosis, a particularly disabling form of MS, and his physical challenges grew to resemble his mother's. In the ensuing years, he muddled through the ethical swampland of clinical trials, navigated the minefield of experimental treatments, and became a popular blogger and disability advocate. Equal parts entertaining and inspiring, Enjoying the Ride tells an extraordinary mother and son story, provides a behind-the-scenes view of the lives of disabled people, and reveals the previously untold story about the night Mitch's mother was injured.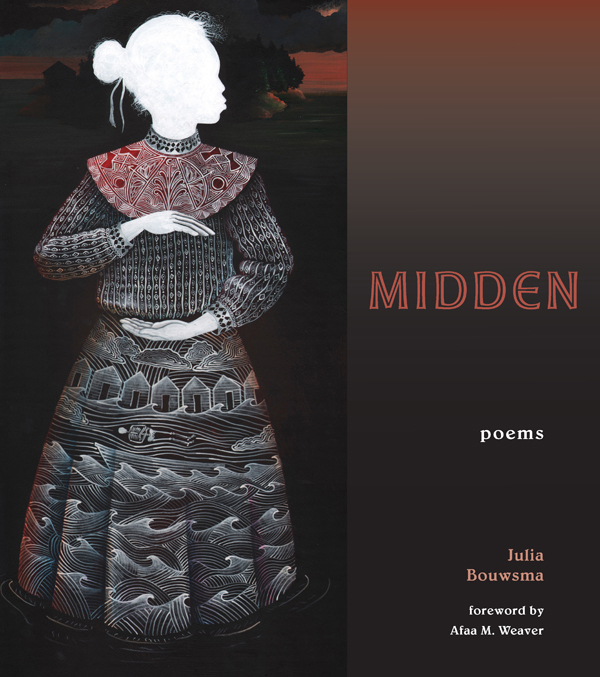 Midden
Julia Bouwsma
Fordham University Press
Midden explores the State of Maine's 1912 forced eviction of an interracial community from Malaga Island, which had been their home for generations. Nine residents were committed to the Maine School for the Feeble Minded, the rest forced to dismantle their own houses and relocate. The Malaga school was removed. Seventeen graves were exhumed from the Malaga cemetery, consolidated into five caskets, and reburied at the Maine School for the Feeble Minded. In just one year, the Malaga community was erased. Utilizing a wide range of poetic styles⏤epistolary poems to ghosts, persona poems, erasure poems, interior poems, interviews and instructions⏤Midden confronts this erasure and subsequent century of silence, delving into vital connections between land, identity, and narrative. It is a poetic excavation of loss, a carving of the landscape of memory, a reckoning with and tribute to the ghosts and legacies of trauma we carry and step over, often without knowing.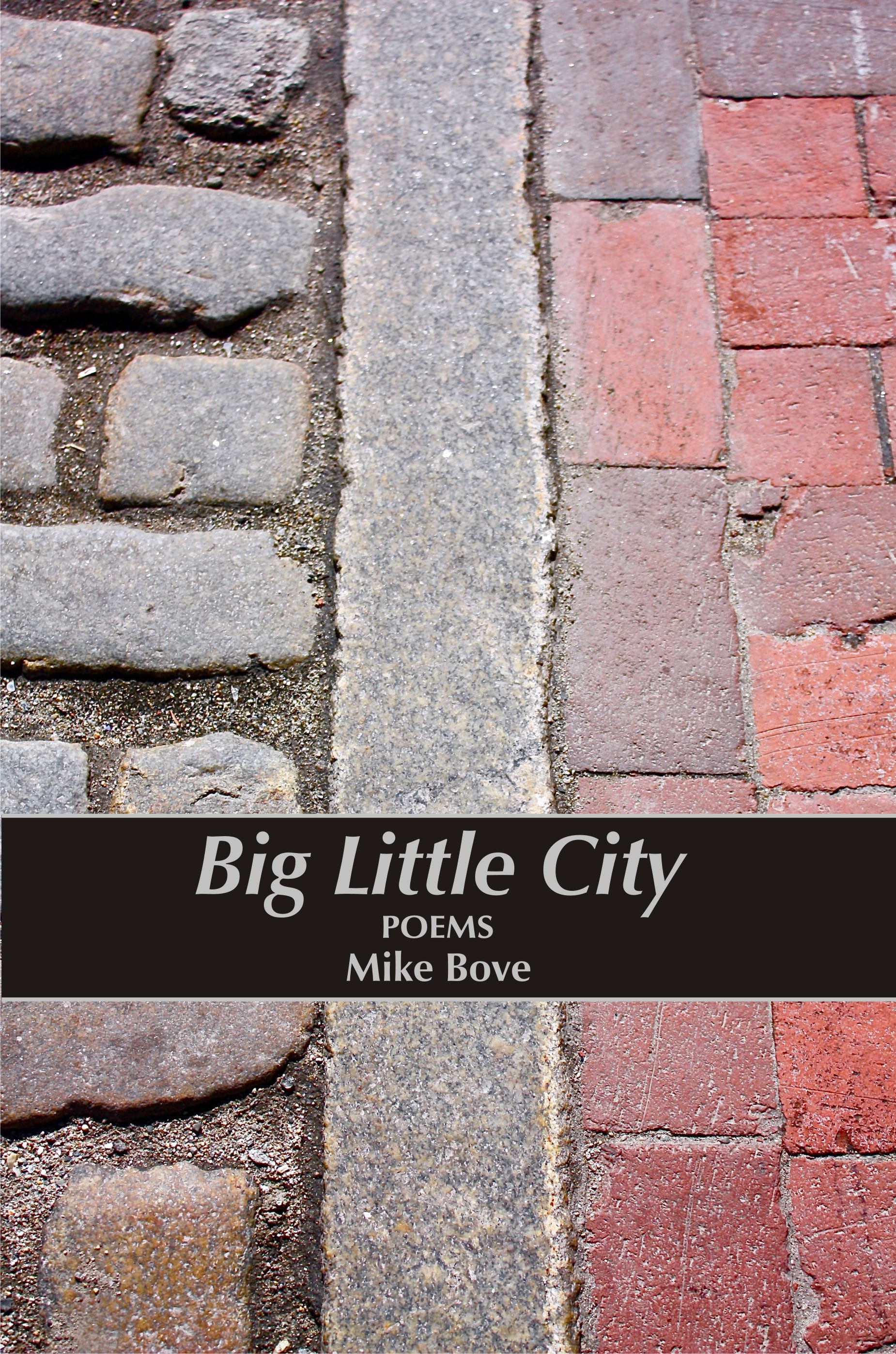 Big Little City
Mike Bove
Moon Pie Press
A book of poems in four parts, Big Little City reflects Bove's experiences living and writing in Portland, Maine. These are poems about small moments, large moments, all within the border's of Maine's biggest little city.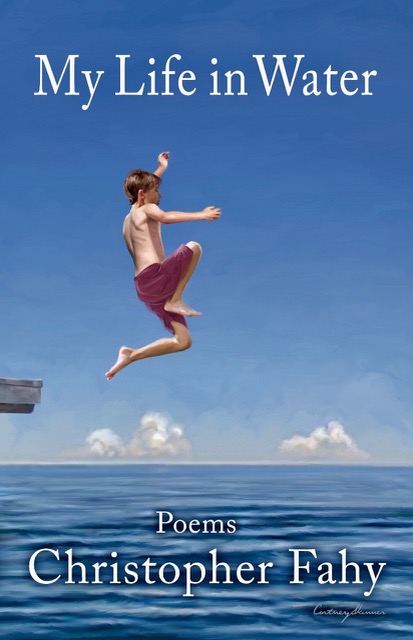 My Life in Water
Christopher Fahy
Limerock Books
Christopher Fahy is the author of the novel Chasing the Sun, about an aging cantankerous poet who returns to his birthplace, a small town in coastal Maine, to receive an honorary degree and manages to create quite a stir. Fahy himself grows more cantankerous daily, and while he hasn't yet created a stir, he has managed to write some poems, and here they are.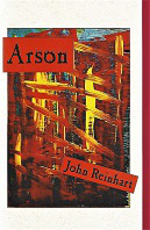 Arson
John Reinhart
NightBallet Press
Reinhart describes himself as an arsonist, so his latest chapbook, Arson, acts as his poetic manifesto, playing on the "themes of light and enlightenment, heat and ignition." Ranging from sestina to haiku, villanelle to free verse, this poetry canonizes Michael Faraday, hands children matches, and asks readers to burn down the walls that separate us all. The book contains thirty-three poems on forty-four pages.

The following Maine booksellers support the Maine Writers & Publishers Alliance via our members-only Independent Bookseller Program, so let's support them:
SUBMISSIONSIf you are a current Maine Writers & Publishers Alliance member, and you would like to announce your new book in Ex Libris Maine, click HERE. If you are not a member, click HERE to learn more about our member benefits.

---