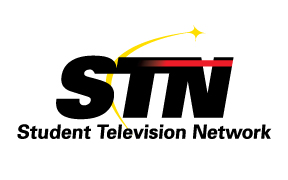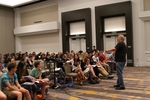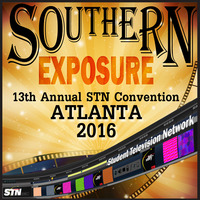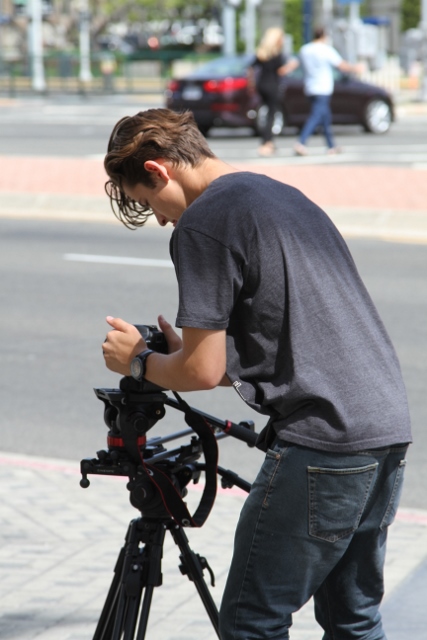 PRESS RELEASE
For Immediate Release:
For Information Contact:
Nancy Held Loucas, CEO
760-692-2295
nancy@studenttelevision.com
THE 2016 ANNUAL
STUDENT TELEVISION NETWORK CONVENTION
Convention to welcome 3000 high school
broadcast journalism, film and media students

Student Television Network, an educational association of high school and middle school broadcast journalism, film and media programs, is excited to announce the details of their 2016 annual nationwide convention, to be held in Atlanta, Georgia from March 10 – 13th at the Atlanta Marriott Marquis hotel.

Georgia is ranked the third state in the nation for the most movies filmed and inspired the 2016 convention theme, "Southern Exposure." The overall convention theme, "Tell the Story," aims to inspire the students attending the convention to seek topics of interest to youth.

Atlanta's convention boasts a busy and fun-filled four-day schedule. Day 1 includes Crazy 8s – with eight different contests designed as team building events. Teachers work with students to submit a video entry in just eight hours.

The convention also includes a large number of professionally-hosted panels and workshops, helping students grow by learning from members of the industry and from each other. In addition to this, the convention hosts more than 30 onsite contests that give each entry personal and professional feedback.

This is STN's 13th annual convention and is expected to attract more than 3,000 students and teachers. The convention, while fun, is also an educational environment where students as well as adults can collaborate and share their own experiences. Panels and sessions are designed to educate in the fields of video journalism, video production, filmmaking and media convergence.

The success of STN's previous convention in San Diego last year brings forward a new optimism and challenges for students looking to find a place in the industry. The convention is for students and teachers alike, offering advice and valuable experiences with others from around the nation.

Student Television Network offers more information on their website, studenttelevision.org, or through CEO, Nancy Held Loucas. They offer resources in attendance, exhibits, sponsorships, speakers, contest judges, and volunteers for the convention.