Diary of a Mad Hedge Fund Trader
Global Market Comments

October 26, 2010

Featured Trades: (THE HOUSING MARKET IN 2030),
(THE LONG VIEW OF THE US ECONOMY),
(TRADING A "LOST DECADE"),
(LUMBER), (WY), (CUT), (RYN)


1)
The Real Estate Market in 2030.
A number of analysts, and even some of those in the real estate industry, are finally coming around to the depressing conclusion that there will never be a recovery in residential real estate. Long time readers of this letter know too well that I have been hugely negative on the sector since late 2005, when I unloaded all of my holdings (
click here
for "The Hard Truth About Residential Real Estate"). However, I believe that "forever" may be on the extreme side. Personally, I believe there will be great opportunities in real estate starting in 2030.
Let's back up for a second and review where the great bull market of 1950-2007 came from. That's when a mere 50 million members of the "greatest generation", those born from 1920 to 1945, were chased by 80 million baby boomers born from 1946-1962. There was a chronic shortage of housing, with the extra 30 million never hesitating to borrow more to pay higher prices. When my parents got married in 1949, they were only able to land a dingy apartment in a crummy Los Angeles neighborhood because he was an ex-Marine. This is where our suburbs came from.
Since 2005, the tables have turned. There are now 80 million baby boomers attempting to unload dwellings on 65 million generation Xer's who earn less than their parents, marking down prices as fast as they can. As a result, the Federal Reserve thinks that 50% of American homeowners either have negative equity, or less than 10% equity, which amounts to nearly zero after you take out sales commissions and closing costs. That comes to 70 million homes. Don't count on selling your house to your kids, especially if they are still living rent free in the basement.
The good news is that the next bull market in housing starts in 20 years. That's when 85 million millennials, those born from 1988 to yesterday, start competing to buy homes from only 65 million gen Xer's. By then, house prices will be a lot cheaper than they are today in real terms. The next interest rate spike that QEII guarantees will probably knock another 25% off real estate prices. Think 1982 again. Fannie Mae and Freddie Mac will be long gone, meaning that the 30 year conventional mortgage will cease to exist. All future home purchases will be financed with adjustable rate mortgages, forcing homebuyers to assume interest rate risk, as they already do in most of the developed world. With the US budget deficit problems persisting beyond the horizon, the home mortgage interest deduction is an endangered species, and its demise will chop another 10% off home values.
For you millennials just graduating from college now, this is a best case scenario. It gives you 15 years to save up the substantial down payment banks will require by then. You can then swoop in to cherry pick the best neighborhoods at the bottom of a 25 year bear market. People will no doubt tell you that you are crazy, that renting is the only safe thing to do, and that home ownership is for suckers. That's what people told me when I bought my first New York coop in 1982 at one tenth its current market price.
Just remember to sell by 2060, because that's when the next intergenerational residential real estate collapse is expected to ensue. That will leave the next, yet to be named generation, holding the bag, as your parents are now.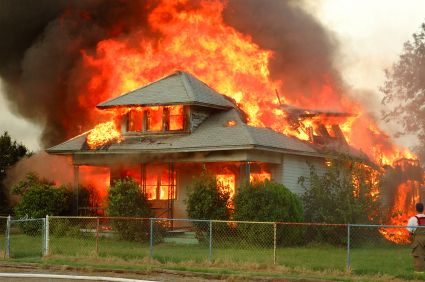 2)
The Long View of the US Economy.
The retirement of the baby boomers, and the reduced numbers and frugal spending patterns of Generation X, are not only bad news for the real estate market for the next 20 years, they are going to be a huge drag on the economy as a whole. The distinguished economist, Robert J. Gordon, of Northwestern University in Chicago, argues that we are entering the slowest growth period in US history. Per capita GDP grew at a healthy 2.44% annual rate during 1928-1972, then downshifted to 1.93% from 1972 to 2007. He expects it to fall further to 1.5% during the next two decades. By 2027, US GDP will be only 35% higher than it is today. They must be laughing in Beijing.
Past generational slowdowns like this were offset by the huge productivity increases delivered by rising education levels. That won't bail us out this time. Distressed state and local finances are pushing the public sector into 20 years of cost cutting that is sending education spending plummeting, leading to the great "dumbing down" of America. No productivity gains here. There isn't enough new technology being invented to take up the slack.
This is why I have been urging traders and investors to get their money the hell out of the US since the inception of this letter. Get it into emerging markets, emerging market debt, foreign currencies like the Australian and Canadian dollars, commodities, precious metals, and food. Rallies in US markets should be viewed only as trading ones which are to be sold into. Only invest here when you are compensated for the higher risk you are taking, such as in technology, energy, commodities, and solar companies, along with junk bonds. Keep your passport up to date, and better start taking those night classes in Portuguese, Russian, Hindi, and Mandarin.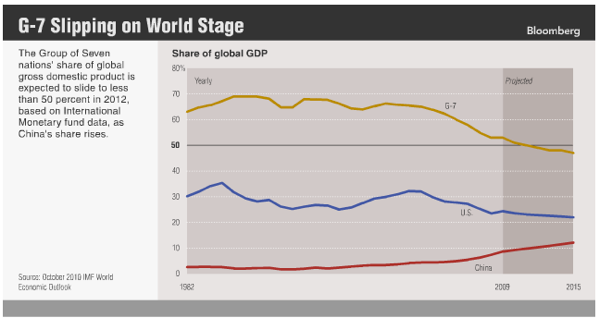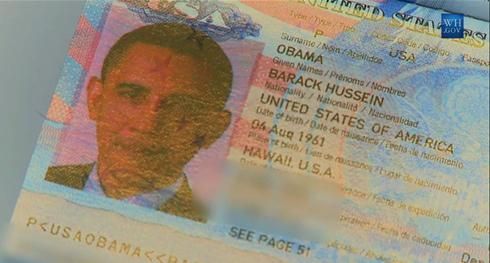 I'm Getting My Money Outa Here!
3
)
How to Trade a "Lost Decade."
Having concluded that you should be selling rallies in the US markets, I would add the proviso that you shouldn't sell just yet. Counter trend rallies can last for years, and this time we have QEII on the side of the bulls, which we are only two months into.
Helicopter Ben is also getting an assist from history. The third year of a presidential term is historically the best for the stock market. For the past 100 years, the stock market has risen by an average 13% during the third year of every administration, nearly double the long term historical average. Since 1961, that gain has been a blistering 18%.
This happens because administrations do whatever they can to boost the economy going into elections with voter friendly, tax cutting policies. So, third year GDP growth is high, averaging 4%, versus the long term average of 2.44%. Isn't democracy a wonderful thing? Therefore, don't keep a hair trigger on selling or shorting strategies. Give the markets a chance to breathe. The Dow could make it all the way up to 14,000 and still be in a long term secular downtrend.
I think the US has entered another lost decade, but expect a lot of volatility along the way. If you are wondering why I am sending you so many long term, deep, "Think" pieces these days, it's because there is nothing to do here. It is too late to buy, but too early to sell. Keep your powder dry, and live to fight another day.
A New Trading Strategy?
4)
The Monetization of Lumber.
If you want to see how widespread the commodities boom has become, take a look at the lumber market, which has popped 47% since June. This is in the face of new home starts that are flat on their back, posting the worst numbers in modern history.
Suffice it to say that the lumber market has changed beyond all recognition. The monetization of lumber is now a big driver, as investors scour the globe for dollar alternatives and hard asset surrogates. China has stepped into the market as a big buyer, as it has everywhere else. You only need to spot some visitors from the People's Republic at a Chinese restaurant in Portland to tack another five cents on to lumber prices.
The strong loonie is pricing supplies from the Frozen Wasteland of the North out of the market. Prices are also getting an assist from the mountain pine beetle, where a long term draught is enabling them to devastate Western forests, cutting into supplies.
The US industry is much less elastic than it has been in the past, as so much capacity has been shut down and scrapped, thanks to the housing crisis. Add the lead lumber equity plays to your "buy on dips" list of US commodity plays. These include the recently trustified Weyerhaeuser (WY), the lumber ETF (CUT), and Rayonier (RYN).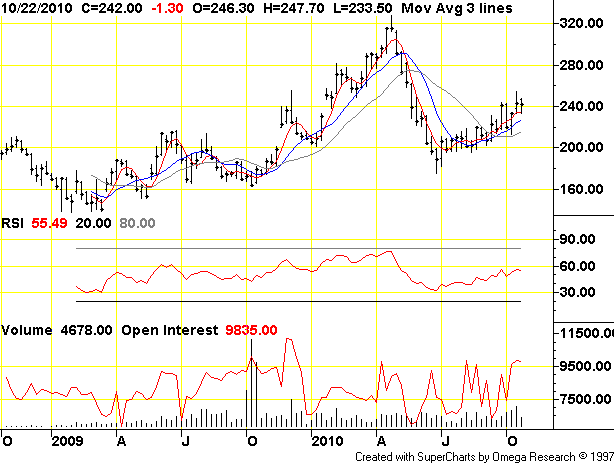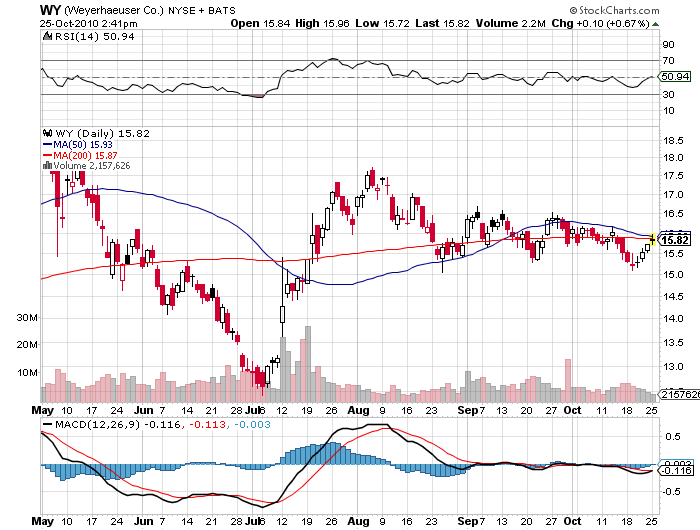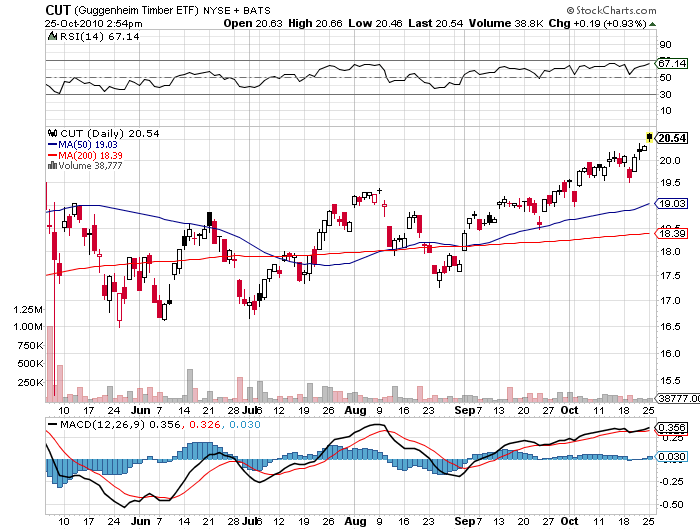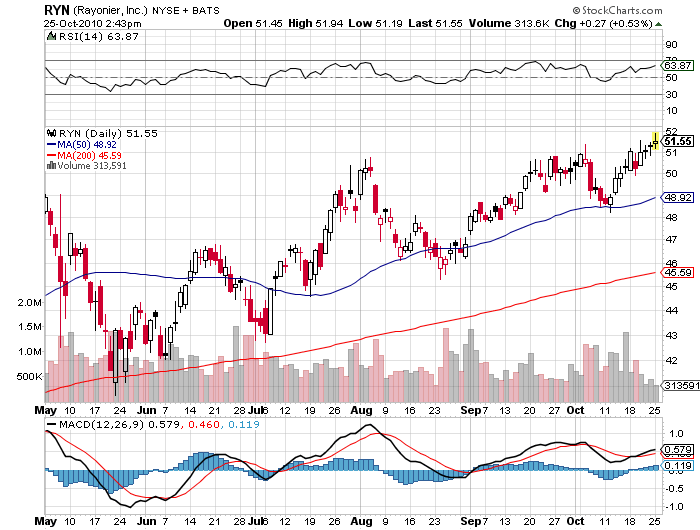 Lumber Futures Have Been On Fire
Quote of the Day
"The Fed can print dollars, but it can't print confidence," said David Bianco, chief equity strategist at Bank of America Merrill Lynch.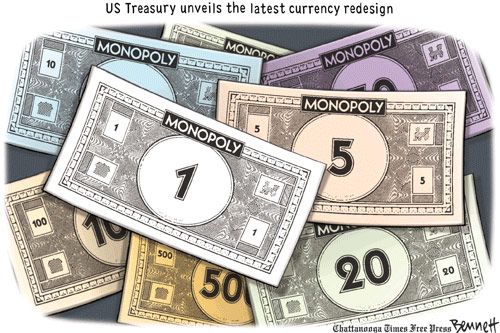 This is not a solicitation to buy or sell securities.
For full disclosures click here at
http://www.madhedgefundtrader.com/disclosures
The "Diary of a Mad Hedge Fund Trader"(TM) and the "Mad Hedge Fund Trader" (TM) are
protected by the United States Patent and Trademark Office
The "Diary of the Mad Hedge Fund Trader" (C) is protected by the United States Copyright Office
Futures trading involves a high degree of risk and may not be suitable for everyone.