January 10, 2012

News

Last week we kicked off Read Across America with several fun literacy events (flyer).

| | |
| --- | --- |
| | |
| Joe Shandowski and Huga Tuga visited k-3 for a pep rally for Huga Tuga's Reading Rocks Live! Reading event on Wednesday. Kids loved it and cheered loudly "reading rocks!" | Rick Arruzza captivated young audiences with Sparky stories. |

Springdale raises$810 for UNICEF
Thank you Springdale community! We raised $ 810 in the UNICEF Trick or Treat fundraiser. Thanks also to our Springdale Service Team for the posters and legwork. Great job!

Register your Stop and Shop Card
As of January 1, 2012 Springdale school has earned $286.75 by simply shopping and having your Stop and Shop rewards card registered. Let's try to get this total as high as we can for our school. Remember to register your card if you have not done so and also register your family and friends. Your reward card can be registered either on line at www.stopandshop.com/aplusor 1-877-275-2758.(cards must be re-registered every school year) . Any questions please contact Tennille Smith at tendar@optonline.net.

Movie Day, Wednesday January 11 @1:20-3:15pm in the Auditorium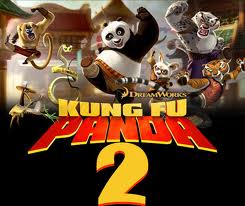 Kung Fu Panda 2
Price: $5.00 CASH per student (includes snack). Non-refundable
PARENT PICK UP near the Media Center entrance at the rear of the school
BUSES WILL NOT BE AVAILABLE
To reserve your child's space, please fill out the form in the flyer below and send it in with your payment by FRIDAY JANUARY 6TH. There will be no reservations taken after this date – NO EXCEPTIONS.
For questions contact: Agnes Chrzanowska at misiac11@gmail.comor Sara Tovar at saraleerivera@yahoo.com.
See flyer.

Zumba with Eddie, Friday, January 13th @6:30-7:30
The Sp

ringdale PE Department is hosting a Family Zumba Night on Friday, January 13. The doors will open at 6:15. Tickets are $2 for children and $5 for adults. Please pay at the door. Springdale father and Zumba instructor Eddie Calle will be leading us in the Zumba excercises. All proceeds go to support the Physical Education Department. See flyer.

Sprindale joins the fight against blood cancers
Beginning on January 9th, 2012, the Springdale Service Team will distribute coin boxes to each classroom for students to collect coins for the Leukemia & Lymphoma Society's Pennies for Patients program. Together, we can all make a difference. Fundraiser ends January 24th.

Talent Show, Friday, January 27 @7pm
The annual Springdale Talent Show will take place on January 27. See flyer.

Help Needed
Organizing books at the Media Center
Ms. Terrell is looking for help this week shelving books and putting bar codes on books. If you're available at any of the times below please contact her @ DTerrell@ci.stamford.ct.us.
Mon. 11:45-12:10
Tues 12:15-12:55
Wed 11:40-12:00
Thurs & Fri. 12:25-1:00

Talent Show Rehearsals
Below are the rehearsal days for the Talent Show. We need all the help we can get this year because of all of the kids participating!

Tuesday, Jan 10
Thursday, Jan 12
Tuesday, Jan 17
Thursday, Jan 19
Tuesday, Jan 24
Wednesday, Jan 25

If available to help on any of these dates please contact Stacey Karipides @ skaripides@optonline.net. Please pass this on to anyone who may be interested.

Making and Hanging Decorations/Artwork for Talent Show
It's that time of year again, the annual Springdale School Talent Show, and we are reaching out to you for help with our decorations. We will be meeting in Ms. Kanner's art classroom on the following days:

Friday 1/13 and Friday 1/20 from 11am—1am
Wednesday 1/25 throughout the day we will be hanging and doing set up in the auditorium.

We will be meeting in Mrs. Ramsey's classroom on 1/23 from 2:30-3:30pm. Mrs. Ramsey will be doing the templates and originals for us to recreate and we will have some painting and glittering to do. Please contact Dorie Poulos @ dorielp@yahoo.com if you can lend a hand with creating " A Kaleidoscope of Talent", the theme of our show this year.


Events this week
Monday, January 9: Begin Reading Logs for the Bluefish Reading Club
Tuesday, January 10: Literacy Transformers and before/after school enrichment classes begin
Wednesday, January 11: Early release/Movie Day
Huga Tuga's Reading Rocks Live! ~ Grades K-3:
• Kindergarten and First Grade- 9:00 – 10:30 in Auditorium
• Second and Third Grade- 10:45 – 11:45 in Auditorium
Friday, January 13: Family Zumba Night @6:30pm—7:30pm

Community Events
"An Evening with TOM BROKAW"@7pm at the Palace Theater, Tuesday January 10, 2012
Stamford Dollars for Scholars (www.sd4s.org) presents, "An Evening with TOM BROKAW" at 7pm at the Palace Theater. Legendary NBC News anchor TOM BROKAW has reported on the most historic events in our lifetime. He is beloved for his bestselling books; The Greatest Generation, Boom and The Time of Our Lives. Spend a fascinating evening as this broadcasting icon speaks and then sits with Fortune magazine's Geoff Colvin for a conversation on America - our politics, our culture, who we are, where we've been and how we can recapture the American dream. After Brokaw's speech, he'll sit with Geoff Colvin of Fortune magazine for a lively conversation and to take your questions. See flyer. Buy tickets at http://www.scalive.org/home.cfm.
This benefits Stamford Dollars for Scholars whose sole mission is to provide scholarships for local Stamford students.

Forum on state related education issues with CT state delegation, Wednesday, January 11 @6:30pm-8pm
The Parent Teacher Council of Stamford will host a forum regarding state related education issues with our state delegation (state senators and state representatives) on Wednesday, January 11th from 6:30pm-8pm in the 5th Floor Board Room of the Government Center. It is rare to get our delegation in one spot to discuss issues and ask questions, so be sure to attend this important forum. You will be able to share your concerns about issues related to the Education Cost Sharing formula, No Child Left Behind sanctions, state testing mandates and other topics. Let your voice be heard.

Applications are now open for Stamford's 14th Parent Leadership Training Institute (PLTI).
PLTI will continue to offer in-depth leadership training to 25-30 selected parents. Parents are their children's first and most important teachers. They are also the best advocates for children in society. Parents can speak out on issues and inform policy-makers, the media, and other parents, about the needs of their families. PLTI offers a stimulating curriculum that will boost parents' leadership skills to address areas of concern such as, accessible child health, the achievement gap, neighborhood safety, and the significance of parental involvement. Together parents will emerge as strong leaders and advocates for all children.
The institute begins with an all-day (parents only) retreat and continues with classes on Tuesday evenings for 19 weeks from 5:00 p.m. to 9:00 pm, beginning with a family style dinner from 5:00 p.m. to 5:45 p.m. Classes 6pm – 9pm. Childcare will be provided for ages 5 and up. Candidates will be selected from a diverse group of parents, who are passionate about children's issues and policies, and also have an interest in developing their individual leadership skills.The institute is offered free of charge. Your time, commitment, and a written community project that reflects your passion, is what we ask for in return. Please consider whether PLTI is the right initiative for you at this time. If you are interested, please return the completed application form on or before January 18, 2012.
Mail to: Stamford Parent Leadership Training Institute, 888 Washington Blvd., 8th Floor, and Stamford, Ct. 06901. If you have any questions, please call: Josephine Fulcher-Anderson, PLTI Coordinator – (203) 977-5829 or (203) 216-2063 – Fax 203-969-0797. Download the Application Form.


Stay informed. Like the PTO on Facebook and follow us on Twitter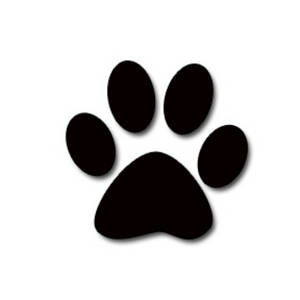 Contact us: springdaleschoolpto@gmail.com
Check out our website: www.Springdalect.com

Springdale School is a member of the PT Council of Stamford