Rabbi Arnold Saltzman 5774 - Sukkot Message
How will we find rest in a world so tormented? How will those who have suffered terrible losses recently in the Navy Yard, ever recover?
How will we ever comprehend that a dictator in Syria could kill thousands of his own people without mercy?

When we gather to celebrate the festival of Sukkot and Shabbat it is such a contrast to the world out there.
Is it our escape from reality or is it something deeper? Can we, for our time here on earth create a holy space, an hours time, a day when we can disengage from this unexplainable and violent world? Can we offer the hope and the presence of the eternal in our midst? Can we create the beauty of the taste of a heavenly feast, in the little time we exist?

We never know about tomorrow, yet, we hold on to the Torah which we believe is eternal. The Torah gives us a standard of ethical living and a heritage.
In the Torah we learn that even God can regret something, or change direction.

Which Gate will we enter as the Gates close? Will we make ourselves reasonable and enjoy our lives, family, friends, our lot in life? Or will we be driven to be depressed by our endless needs and demands, stresses and violence we see in the world?

During the festival of Sukkot we celebrate the harvest season, and recognize that it is a mirror of nature and human experience.
The flimsy Sukkah, our shelter cannot protect us from everything, but like life itself, offers so much beauty and richness.
Let us invite our sacred ancestors as guests into our Sukkah as we celebrate the Torah and the Harvest season.

Let us leave the difficulties of life at the entrance to the Sukkah, the shelter which is divine, so that we can sing, dance, and enjoy these special moments of life together.

Chag Sam'e'ach - Happy Sukkot
May the Shelter of the Sukkah guard you as you enjoy this harvest season.
With Blessings,
Rabbi Arnold Saltzman

---
Message from Jack Goldman

It is my pleasure to serve as Vice President of Hevrat Shalom. We have an intimate, caring congregation, and are blessed to have Rabbis Saltzman and Kuperman, as well as Cantorial Soloists Caron Dale and Beth Rubens, lead our services. As I hope anyone who attended our High Holiday and Sukkot services would agree, our services are beautiful, spiritual, and meaningful.

The congregation also has a number of social activities – some in conjunction with Shabbat services and some not – to make Hevrat Shalom a community. And our religious school offers unprecedented personal attention to the education of our children.

I hope that you avail yourselves of all that Hevrat Shalom has to offer. And I also hope that you give some of your time to volunteer and make membership in our congregation even richer, for you and our membership.

L'Shana Tovah – with best wishes for the New Year!
---
Donation Funds
Hevrat Shalom is a small and growing congregation with two outstanding Rabbis and two fantastic Cantorial soloists. Dues cover many of our basic expenses but not everything. We are very fortunate to have members and friends who have generously donated to our various funds.

These donations have allowed us to present many additional services to the congregation and surrounding community such as Chanukah celebrations, Passover Seders, special musical presentations, Bible study, and the Jewish Film Festival.
If you would like to honor or remember a person or event, please consider donating to one of the funds listed below. If appropriate please give the name and address of the person or family member we should notify of your gift.
mail a check to:
Hevrat Shalom
P.O. Box 3606
Gaithersburg, MD 20878
GENERAL FUND

RABBI'S DISCRETIONARY FUND

JEWISH FILM FESTIVAL FUND

PRAYER BOOK FUND
In each newsletter we will mention the most current donations unless otherwise instructed.
---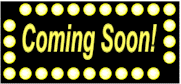 Hevrat Shalom Fundraiser Yard Sale

Hevrat Shalom's very first fundraising yard sale will take place October 12 at the driveway of Elise and Woody Ward. The fundraiser will be held in conjunction with a larger community yard sale. All donations are welcome: shoes, cloths, household goods, small pieces of furniture, books, and our very favorite – costume jewelry. Of course, all items should be in good/working order.
Please contact Elise Ward at (301)294-2493 to drop off your donation October 5 – 11. All proceeds will be given to Hevrat Shalom; non-sold items will be taken to the Montgomery County Humane Society thrift store, Wagging Tales.
---

Hevrat Shalom's Good Neighbor Committee is available to assist sick or healing congregation members. Committee volunteers may help with an errand, prepare a meal, check-in with a phone call or visit members who request congregational support during a difficult time.

If you would like assistance from the Committee, please contact the Committee Chairperson, Elise Ward, at 301-294-2493. You may also contact Rabbi Saltzman at 202-244-6871 and a Committee member will contact you to see how we may be of assistance.

If you would like to become a Committee member, please contact Elise Ward - all are welcome to strengthen and support Hevrat Shalom.
---
WELCOME TO A WONDERFUL COMMUNITY

In the last few months something really wonderful has happened for the Hervat Shalom Community, especially for those members at Ingleside. Recognizing the treasure that we have in Hervat Shalom at Ingleside, this Summer has been a fantastic time of growth in members. Not only has there been an increase in numbers but a Strong Community has developed. There has been
a blossoming of caring, friendly, warm, "this is my neighborhood" feeling.

Not only are we developing leaders and a Committee to assist with the expanding needs of our members but to share those events of joy and fun more fully than
before. For all our new members a thank you from those who were already members. Feel free to share your talents, thoughts, and needs. We are so
glad to have you as a bigger part of our Hevrat Shalom Community.

The Board is now working on more ways for making it easier to stay in touch with each other and to enjoy being a part of the Hervat Shalom community.

Carol Bahr Special Liaison from the Board to Ingleside


---
About our Congregation

I have a wonderful feeling about our congregation, Hevrat Shalom. After fourteen years, we are uniting together as a concerned community with heart. This is certainly the result of our incredible clergy: Senior Cantorial Soloist, Caron Dale, Cantorial Soloist, Beth Ruben, Associate Rabbi David Kuperman and Principal Rabbi, Arnold Saltzman. It takes passion, planning, caring and rehearsing to make our High Holy Day and Sabbath services so wonderful. Let us together extend a very heart-felt "thank you" to our masterful Principal Rabbi and Clergy.

As an organization, our congregation succeeds only because of the many hours of volunteer time so many of us donate in additional to our dues and donations. Please share with me a virtual round of applause for our leadership and their spouses whom together enable our congregation to succeed:

Vice President and Funeral Practice Chair, Jack Goldman and wife, Susan Drubin
Membership Co-Chair and Good Neighbor Committee Co-Chair, Elise Ward and husband, Woody
Website & Communications Publisher, Irv Schaeffer and wife, Barbara
Ingleside Advisory Committee Chair and unofficial Set-Up Director, Joe Hein and wife Estelle
Ingleside Special Liaison, Carol Bahr and husband, Ted
Membership Co-Chair, Bonnie Dutcher
Good Neighbor Committee, Co-Chair, Diane Marcus
Book of Remembrance Publisher, John Lass and wife, Charlotte
Member-at-Large, Picnic Chair and Ark Maker, Elihu Zimet and wife and Yarhzeit List reorganizer, Beth
Publications Editor, Sid Verner

Our Good Neighbor Committee is developing an expanding network to inform us when a member is in need and help us acknowledge that need with a visit from our clergy, a card and/or a home-cooked meal. Mina Parsont, Estelle Hein, Florence Lang, Sue Tubbs and our Ingleside Liaison, Carol Bahr and others work are working diligently to provide this very important community outreach service. An intense effort was made this year to update and correct our Yahrzeit lists and our book of remembrance. For this incredible work I wish to again acknowledge Beth Zimet who volunteered to chair this initiative and Carol Bah, John Lass and our Secretary and Book Keeper, Sue Tubbs who worked with Beth to write policy, collect and verify information and assure ongoing and more accurate yahrzeit information.

It takes a team to maintain our congregation. It also takes money to pay for our clergy and support personnel and put together our expanding special services and social calendar events. On behalf of our Hevrat Shalom community I am asking each of you to participate in some way in our community. Please help Joe Hein set up and/or break down our beama, or offer to pour the wine for our Kiddush. Remember us through donations and cards you can send through our congregation to recognize life cycle events. Invest just a little more of yourselves and your will discover, as we all have discovered, that you will receive more than you give.

Shalom,

Steve Permison
President
Hevrat Shalom Congregation
---
Miriam Rothchild, a member of Hevrat Shalom, has her paintings up in the room where we have services.
She was born and raised in Washington, D.C.
Miriam retired from the Army Nurse Corps.
after 20 years of service. At that time she was Chief of Nursing Research at the Walter Reed Army Institute of Research.
She didn't consider painting until 1986 after moving to Leisure World with her beloved husband. After a session as a clothed model at Leisure World she was impresed with the teachers and began to take lessons. She has studied under many teachers and attended various workshops.
Miriam paints mainly landscapes in watercolor although she has used other medium and painted other subjects from portraits to abstracts. Painting serves a special need for her. Her work has been on display in many locations and twelve of her paintings were chosen to be featured on the covers of "The Consultant Pharmacist Journal". She was a regular member of the Rossmoor Art Guild from 1987 where she was president for 2 sessions and on the Board of Directors for 20 years. She was a member of the Olney Art Association since 1984 and past newsletter editor for that group. Acceptance to this group is by juried selection. In February 2011 she moved to Ingleside in King Farm. She continued going back to classes at Leisure world until her health and other circumstances moved to prevent her traveling back and forth. She now paints in her apartment when she can.
If you haven't seen her painting yet
Check them out. We are fortunate to have her as a member.
---
What a fun and vibrant Service we shared for Sukkot and SImchat Torah. Rabbi Saltzman offered a very thought provoking sermon. Tom Puwalski, the incomparable clarinet and windsyth performer, provided us with upbeat klezmer music as Rabbi Kupperman lead the congregation's march with the Torah. And when those present joined me in song, whether from the prayer book or handouts specific to the holidays, the room was alight with celebration. I look forward to many more such Services beginning with October 18th – Shabbat on Chai!
Caron Dale
Senior Cantorial Soloist
---
Bible Study Class
The Jewish
Bible Class meets once a month usually on the third Wednesday @2 PM unless there is a conflict such as a Jewish holiday.

The class continues through out the year

Rabbi Arnold Saltzman is the instructor and no knowledge of Hebrew is required in Order to take the class.

You will need a Jewish Bible Hebrew/English
---
Adult Hebrew Class
The Adult Hebrew Class has two levels and meets on - Tuesday evenings
With Hevrat Shalom member and Ingleside resident who is an expert Hebrew Instructor, Inabelle Levin, with Degrees from Baltimore Hebrew College.
In addition we expect these classes to continue next season.
The classes are open to Hevrat Shalom members and residents of Ingleside.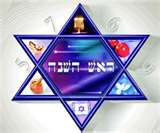 ---
---