From The President
Dear Friends,
Just like the rest of the year, June is also a busy month for Hevrat Shalom. Friday, June 1 is our Festival of Weeks Sabbath Service led by Rabbis Arnold Saltzman and David Kuperman accompanied by our Senior Cantorial Soloist, Caron Dale. Sunday, June 3, I look forward to seeing all of our members at our Hevrat Shalom Annual Picnic. As your Evites proclaimed our annual picnic will again be hosted by Eli and Beth Zimet "On the Deck" of their home in Darnestown, from 4 – 7 PM. Besides the camaraderie of fellow temple members this is an excellent opportunity to mix with our clergy and synagogue leadership and voice your opinion and requests regarding services, education and social programs, our newsletter, website, etc. Our Bible Study Group will meet at Ingleside on Wednesday, June 13th from 2 – 3 PM followed by a second Sabbath Service on June 15th . The third movie of our Jewish Film Series, organized by Irv Schaeffer, Yentyl, will be shown at Ingleside on Saturday evening, June 16th at 7:30 PM introduced by our Associate Rabbi, Rabbi David Kuperman.

During the summer months of July and August we have monthly services; July 20th and August 17th. Then as you have heard me mention many times at Sabbath Services, our congregation has turned thirteen and we will be celebrating our B'nai Mitzvah with a sit down dinner, music and B'nai Mitzvah favors and fun all tentatively scheduled for Sunday Afternoon, August 19th, 2012. Please save this date and plan to be part of the festivities which will include a "peek" at the time capsule the congregation sealed in its infancy and of course music, dancing. schmoozing and eating.

Look for your invitation to our B'nai Mitzvah celebration in the mail and by email and RSVP quickly so we can make appropriate plans.
Shalom,

Steve Permison
President
Special R

e

quest

: Please volunteer a little of your time as a "Mitzvah" to help Hevrat Shalom. Send me an email (sbpermison@yahoo.com) or call our Secretary, Sue Tubbs, (240.767.6518) indicating your area of interest and I will match your request with the appropriate Board Member or Committee Chair for response. Thank you in advance for your much needed participation.
Steve Permison, President
Donation Funds
Hevrat Shalom is a small and growing congregation with two outstanding Rabbis and two fantastic Cantorial soloists. Dues cover many of our basic expenses but not everything. We are very fortunate to have members and friends who have generously donated to our various funds. These donations have allowed us to present many additional services to the congregation and surrounding community such as Chanukah celebrations, Passover Seders, special musical presentations, Bible study, and the Jewish Film Festival.
If you would like to honor or remember a person or event, please consider donating to one of the funds listed below. You may either go to the donation web site: http://hevratshalom.org/Hevrat-Shalom-Congregation-Donations.php or mail a check to:
Hevrat Shalom
P.O. Box 3606
Gaithersburg, MD 20878
GENERAL FUND

RABBI'S DISCRETIONARY FUND

JEWISH FILM FESTIVAL FUND

PRAYER BOOK FUND
In each newsletter we will mention the most current donations unless otherwise instructed.

Many thanks from the Board of Directors
June 16th, 2012
at Ingleside at King Farm
7:30 PM.
Starring and directed by
Barbara Streisand
Bring your family and friends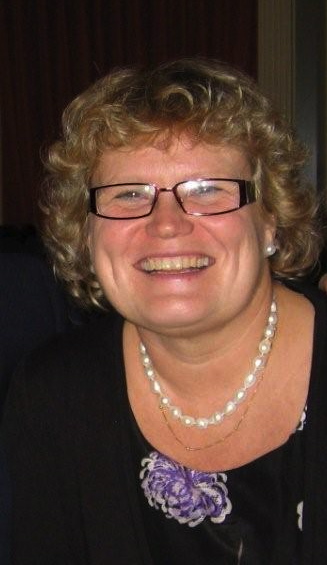 On Friday evening, June 15th, Hevrat Shalom is honored and delighted to welcome Cecilie Strømmen, as part of our Distinguished Speaker's Series. Dr. Strømmen will be speaking about "Keeping Time." She received her Doctor of Ministry at the Lutheran Theological Seminary in Philadelphia in 2010. She received her Masters of Sacred Theology in 2003 and her degree in Clinical Pastoral Education in Oslo, Norway, her native country. She has studied around the world including the language of Hebrew at Hebrew University, Mount Scopus, Jerusalem during which time she taught Norwegian in Tel Aviv.
Her most recent work has been as head of the Eleanor Roosevelt Dialogue, at the Center for Strategic and International Studies, a Navy Chaplin in the USA and Canada for the Norwegian armed forces, and a Nave chaplain at the Washington National Cathedral.

Dr. Strømmen is married to Ambassador Wegger Strømmen, Norwegian Ambassador to the United States and Norway's Permanent Representative to the UN and other international organizations in Geneva. They have two beautiful daughters, Ruth 22 and Ester 18.
The Influence of Jewish Music on the Popular Music Scene
Article 2
By Cantor Caron Dale

Making music is one of the greatest joys of my life. As is true in Talmudic studies, there is so much to be learned from those who came before us.

Through my Jewish and American band Lox & Vodka, LoxVodka.com, I was introduced to a wonderful Romanian klezmer* piece, 'Der Shtiller Bulgar**." In 1917 Abe Schwartz recorded it with the title, "Frailach in Swing."*** It is the only klezmer song performed as a frailach in Eastern Europe that crossed over to the pop charts here in the US.

In 1936 Ziggy Elman joined the Benny Goodman band. He introduced Benny to Abe Schwartz's "Frailach in Swing". 1938, Benny Goodman had arranger Jimmy Mundy write a full band chart of that piece featuring Ziggy Elman's incredible trumpet playing, lyrics by the great American songwriter Johnny Mercer and vocals by Martha Tilton. Many of the klezmer crossover tunes of that time had a similar structure: American jazz style beginning and ending with a fast, high energy bulgar/klezmer performance in the middle. "And The Angels Sing" became a #1 hit in 1939. Here are two versions from that time:

Benny Goodman: http://www.youtube.com/watch?v=YoC5bARBgMw
Ziggy Elman: http://http://www.youtube.com/watch?v=8NjeiWtlkRM


*klezmer: traditional Eastern European Jewish music, and a musician who performs that style of music
**bulgar: type of klezmer rhythm
***frailach: a Yiddish term that means "happy" and is often used when referring

In future newsletters, Cantor Caron will write more on this topic.