SBN Call for Nominations

The Nominations Committee for the Sustainable Business Network is now accepting nominations for positions on our Board of Directors. The Nominations Committee carefully reviews the nominations and then makes a recommendation to the membership of the candidates that best fit the needs of the board. Membership will vote at or prior to the January 2013 Annual Meeting.

This year we will have up to five open positions to fill on our board. While we are open to all nominations from our membership, this year we are prioritizing the following skills:
Development experience – nonprofit fundraising experience (major donors, corporate sponsorship) and/or someone who is a nonprofit donor themselves/a strong connector

Business with more than 10 employees and/or over $550k in annual revenue with demonstrated commitment to SBN values

Legal expertise

Program planning and evaluation
We have a high preference for candidates who help increase Board diversity. We are committed to creating a diverse board that represents our membership in terms of business size, business sector, race/ethnic groups, economic status, gender and sexual orientation. Bios of our current Board members are available online at http://www.sbnphiladelphia.org/about_sbn/staff_board/.

Any suggestions you have are very welcome. Nominees must officially accept the nomination before they can be placed on the ballot so please check in with people before you nominate them.

Board Expectations:
Maintain a current membership with SBN

Attend eight board meetings yearly

Participate in an annual 1.5 – 2 day board retreat (usually in June, July or August)

Participate in and/or lead at least one Committee

Support the organization through generous attendance at events

Give and get: Support SBN fundraising efforts with a donation that is significant to you and help raise funds through membership recruitment, sponsorship sales or ticket sales to special events.
How to Nominate:

Nominations are due via e-mail by Sunday, November 25th. Self-nominations are accepted and encouraged.

Please send nominations via e-mail to monica@sbnphiladelphia.org. Nominations should include a phone number and e-mail address, a bio for the nominee, a statement about why you are nominating this candidate and an explanation of which of the priority skills or expertise she or he would bring to the Board, and three references.

Finalists will be interviewed at the SBN Office on December 13th from 6PM – 8PM. All Nominees should hold this date on their calendar.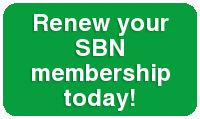 Trouble logging in?

Questions about Membership?

Call Laila at
215.922.7400 x 104.