Construction Update
Fantastic progress at the Brays Island House build this week!
The pictures above were taken last Saturday and include family partners Brandi Hussmann, Denise Simmons, Natiema Fuller-Busby and volunteers Jeannette Prinson, Jim Daniels, Abby & William Hohmeier.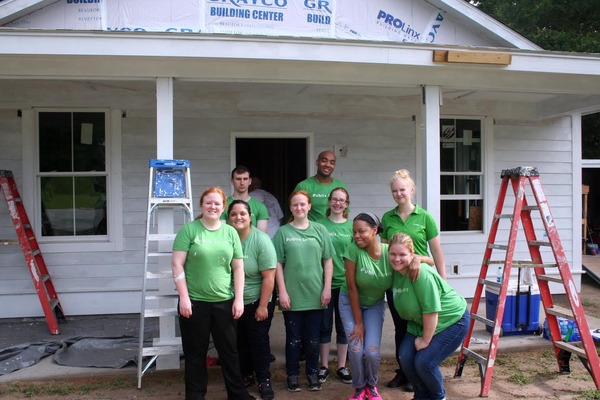 An enthusiatic team of volunteers from Publix, Buckwalter Parkway in Bluffton and Wilmington Island joined us at the Brays Island House build on Thursday.Thank you Ashley Simmons, Mason Sundell, Alyssia Hutchison,Phillip Ruhab, Brianna Jones, Brandi Jernigan, Brittany Jernigan, Brittany Strobert, and Alyssa Matthews, for all your help!

This Saturday, construction hours are being extended to 8 am until 2 pm, with a 15 minute break. Be sure to have a hearty breakfast beforehand and bring a snack to keep you energized. We will be installing insulation, so please wear long sleeves and long pants. We will provide gloves and masks.
Next Tuesday, Wednesday and Thursday construction hours remain 8 am until noon. Tuesday and Wednesday we will continue installing insulation and siding at the Brays Island House build at 2216 Trask Parkway. Thursday we will be cleaning up the yard and attending to punch list items at 4 Paulik Place, making everything ready for the dedication on July 1st.

If you have completed volunteer orientation and want to join in the fun, simply check your schedule and email Michael Perry, construction manager at michael@lowcountryhabitat.org, to let him know which day to expect you.

Thanks to all our family partners and volunteers for your dedication and hard work. Every one of us can make a difference!
The Beaufort Bank Build
Partnering with local banks to build a Beaufort Bank Home.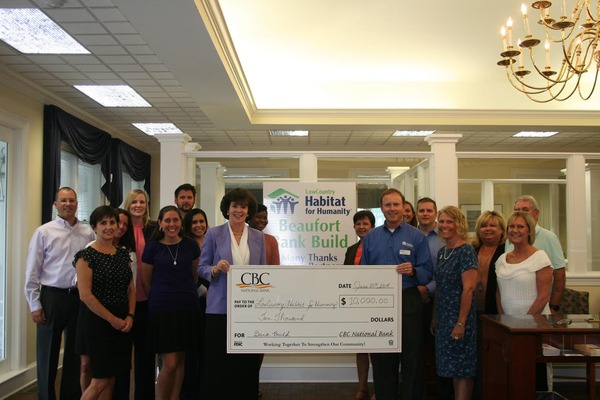 Everette Kuhn, Sr. Vice President, CBC National Bank presenting the check to Chet Houston, Executive Director, LowCountry Habitat for Humanity.

LowCountry Habitat for Humanity is excited to announce that CBC National Bank is a Foundation Partner in this collaboration with BB&T, Bank of America/Merrill Lynch, Ameris Bank and Palmetto State Bank. CBC has been a long time supporter of LowCountry Habitat programs. The entire staff of CBC is looking forward to volunteering at the Beaufort Bank Build job site.

Join us on July 11th at 10 am at 904 Greene Street to help kick-off the Beaufort Bank Build Home and meet Natiema Fuller-Busby, the family partner who will call this home.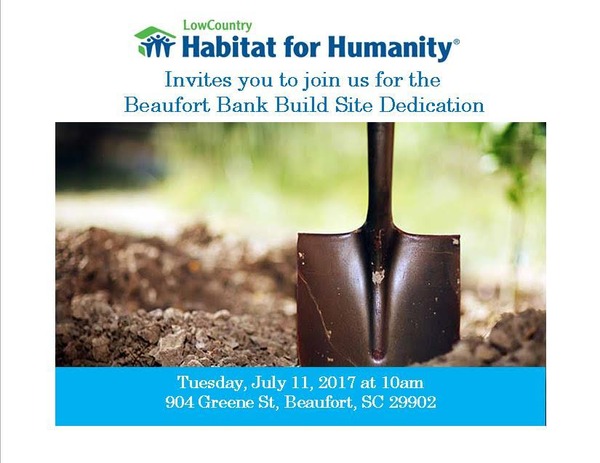 The 25th Anniversary Home Build Site Dedication


906 Greene Street
Join us again at 10 am on July 20th at 906 Greene Street and meet the future homeowner, family partner Brandi Hussmann.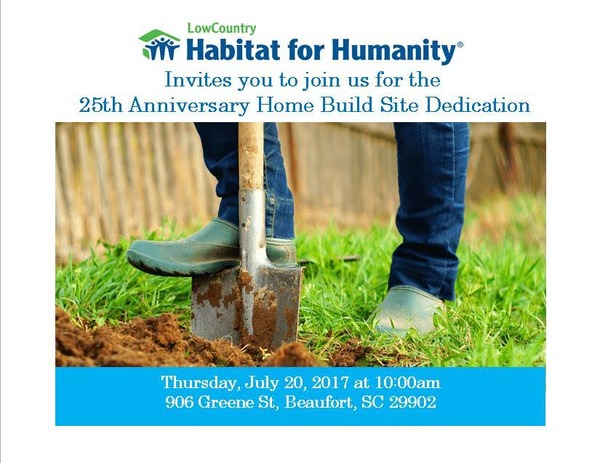 Thank you City of Beaufort!
Donation of land to LowCountry Habitat For Humanity.
This small playground at the corner of Mossy Oaks Road and Emily Lane was donated by the City of Beaufort. We are looking forward to starting construction in this location.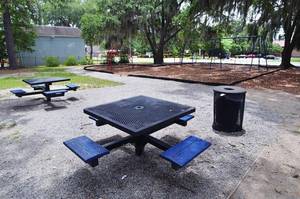 Click on the picture for more details from The Beaufort Gazette.
Volunteer Opportunities Galore!
at the ReStore NOW!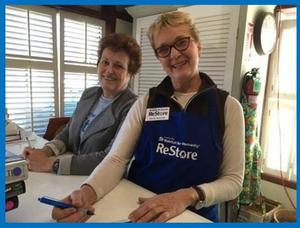 Do you have the talent to make "The Ask"? If so, please consider joining the ReStore Donation Procurement Team.

In an

effort to give greater customer/donor service at the store, we are looking for volunteers to work the sales floor and greet our donors in receiving.

W

e are in need of "fill-in" cashiers during the summer months.

W

e are asking for volunteers to take ownership of specific areas of the store: Lighting, Doors/Windows etc. to keep us orderly and merchandised efficiently.

W

e are in desperate need of those that have great organizational skills and love to clean. Processing is the name of the game! We know that you are out there and would love to do this! You can truly make a difference!
If you are interested in any of these opportunities, please email Lee McSavaney, volunteer coordinator at info@lowcountryhabitat.org.




Volunteer Role of Honor


Thank you for helping our family partner's dreams of home ownership become reality!

Since the beginning of our current fiscal year beginning July 1, 2016, as of May 31, 2017, 235 LowCountry Habitat for Humanity volunteers have contributed 11,428.5 hours of service. Our role of honor as at May 31, 2017 includes 99 volunteers who have accumulated the Ground Breaker level of 24 hours through to the Master Finisher level of 1000 hours and above!
To see the role of honor, click here.

LowCountry Habitat for Humanity Thanks all our volunteers for helping to bring people together to build homes, communities and hope in northern Beaufort County. Help us to make your volunteer experience even better by responding to the 2017 Volunteer Survey which will be arriving in your inbox soon. Thank You!




Online shopping?






Click on the amazon

smile

banner to see how you can help support LowCountry Habitat for Humanity by shopping on amazon

smile

!