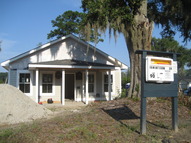 The Stud House is coming along great, thanks to the help of our fabulous construction volunteers.

This week the laying of tile in the kitchen was completed, and painting of the siding began.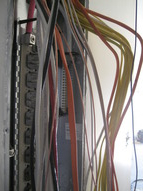 ...And today the electrical crew was hard at work.
Next week there's plenty of work for everyone, particularly on the Tribute house. So enjoy your Labor Day Holiday and then return to Mint Farm, relaxed, revived and ready for another busy construction week.
Have you heard about our Build A Home 25th Anniversary Celebration, on Thursday September 17th? (Click
here
for more details.)
We would love to have additional volunteers help with the set up of the event on Wednesday, September 17th, from noon onward, and on Thursday too, (times yet to be confirmed.) If you would be available to help, please call the office at 843-522-3500.
Thanks again to all our wonderful and dedicated volunteers for everything you do to help LowCountry Habitat for Humanity.