United Way of the Lowcountry Woman of the Year 2015
Our own Bobbi Weber!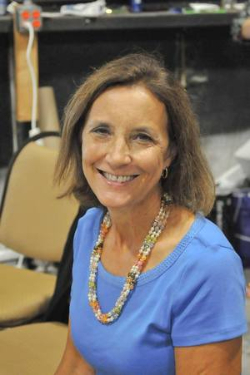 LowCountry Habitat for Humanity is excited to report that long time LowCountry Habitat volunteer, Bobbi Weber, received the honor of being awarded 2015 Woman of the Year at the Power of the Purse event on March 19 at Oldfield Golf Clubhouse.

Requirements for nomination are that the nominee must be female, a resident of Beaufort or Jasper County, and must have made a powerful impact on the community through their volunteer efforts and served as a role model for inspiration and achievement of other women.

Bobbi shares her time and talent with several community organizations. At LowCountry Habitat, Bobbi volunteers in a variety of different roles. Whether she is painting on a house build,
deconstructing a Kitchen, or serving on a committee, she can always be relied upon to do a great job and maintain her graceful and enthusiastic spirit. Thank you Bobbi, and Congratulations on the well deserved award!
LowCountry Habitat forHumanity
named as PickleJuice Productions Projects for Purpose inaugural recipient
As a marketing firm in Beaufort,
PickleJuice Productions
has always appreciated the hard work our local non-profits do and has assisted with small pro bono projects for these organizations.
This year, PickleJuice has developed an opportunity to meet bigger goals by donating their creativity and services to one nonprofit organization – in an attempt to improve their Visual Identity, Brand Strategy & Marketing Communications for one full year. This new project is called PickleJuice Productions Projects for Purpose.
Ginger Wareham, Founder and Creator of PickleJuice Productions commented, "We've always tried to do our part to help our local non-profits pursue their missions more effectively. In the past, this assistance often began with a request from a nonprofit organization. They needed a logo, a poster, a website, a
t-shirt design or banners for an event and we delivered a solution."
" More often than not, non-profits are forced to prioritize operational & program costs, therefore neglecting important investments in their creative & marketing communications. PickleJuice Projects for Purpose allows us the opportunity to make a significant impact by helping a non-profit organization not just today but for years to come."
LowCountry Habitat for Humanity is proud to announce that we are the chosen 2016 recipient of the PickleJuice Projects for Purpose. LowCountry Habitat Executive Director, Chet Houston said, "We are thrilled to be chosen as the inaugural recipient non-profit for the PickleJuice Projects for Purpose and can't wait to see their creativity at work for LowCountry Habitat."

Construction Update
The ReStore 2 House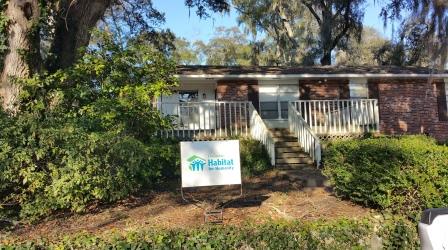 1603 Ivy Lane , the ReStore 2 House, is currently undergoing asbestos removal. When the abatement process is complete, we will put the call out to our construction volunteers to help rehab the house. The ReStore 2 House will become home for the Johnson family: Orlando, Crystal, Orlando Jr (14), Robert (9), Triplets - Landyn, Nakonyah & Saniyah.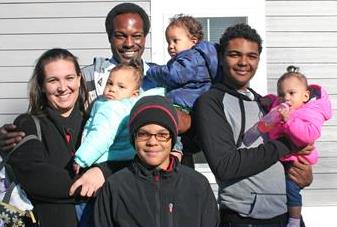 November 14, 2014 was a life altering day for the Johnson Family. It was the day they welcomed triplets into their family as well as the day they turned in their application to be a Habitat Family Partner.
Although Orlando is a hard working construction worker with Atlantic Marine, h
is income alone is insufficient to purchase a home large enough to support his family. The home that they rent is too small for their expanding family and has many repair issues including an insufficient heating and cooling system.
"I am excited to be able to call a house a home. A place for my children to be able to grow up in and one day look back on all the special memories we will make in our home. The group of people, volunteers, ReStore, office and board have been incredible with helping us succeed in the steps for us to make this long dream, hope, and wish, to be home owners, come true." - Crystal

The ReStore house, located in the Mossy Oaks neighborhood, where Crystal was raised, will become the Johnson family home. Crystal and Orlando are overjoyed to become homeowners.
Sign-up to shop on AmazonSmile!
What is Amazon Smile?




AmazonSmile is a simple and automatic way for you to support your favorite charitable organization every time you shop, at no cost to you.
When you shop at
smile.amazon.com
, you'll find the exact same low prices, vast selection and convenient shopping experience as Amazon.com, with the added bonus that Amazon will donate a portion of your purchase to your favorite charitable organization.
You can choose from nearly one million organizations to support, including LowCountry Habitat for Humanity!