Have You RSVP'd Yet?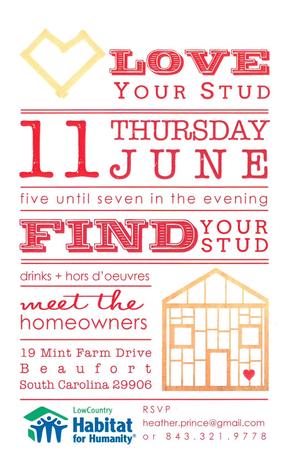 Hopefully, you are planning to join us at the FIND YOUR STUD party this Thursday evening at 19 Mint Farm Drive.

Don't miss the opportunity to appreciate the decorated studs used in the construction of The Stud House, and to meet the homeowners, volunteers and donors.

To be certain we have a good supply of drinks and hors d'oeuvres for all,
please RSVP to Heather Prince at 843-321-9778, or email heather.prince@gmail.com

Thanks!
Volunteer Opportunities at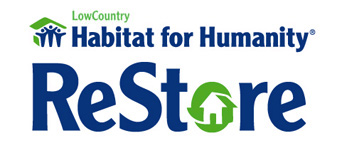 Donation Coordinators/ Receiving Merchandising
Needed for 4 hour shifts on Thursday, Friday &/or Saturday. If you enjoy working with people, this is the job for you! You must also love to clean and prepare the received merchandise for the sales floor.
Sales Floor Assistants
Friendly personality

and willingness to help are the required skills. 4 hour shifts available, Thursday, Friday, &/or Saturday.
Donations AmbassadorsCashiers
Help us make our donors happy! Needed Tuesdays and Wednesdays

, starting at 8 a.m. to accompany staff on pick-ups in the trucks. Ability to help lift and load donations onto truck is required.
Cashiers
To operate the cash register are needed

Fridays & Saturdays for 4 hour shifts, or more. Must enjoy working with people and possess a fun and friendly personality.
Everyone of us has the power
to make a difference!
June Volunteer Orientation
Our next volunteer orientation meeting is Saturday, June 13 at 10 a.m. at the Habitat Office and takes just under an hour. Join us to learn more about what Habitat does and how you can help!
---
Save-The-Dates for our 25th Anniversary Garden & Home Show, September 17-19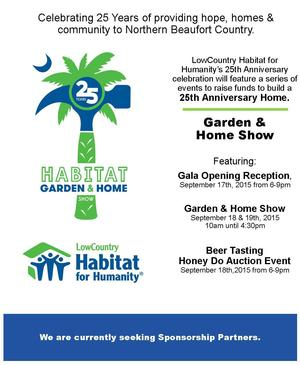 ---
Announcing the Presenting Sponsor for 25th Anniversary Celebration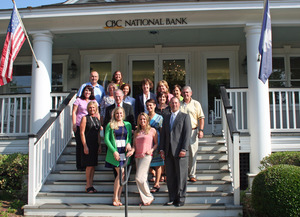 LowCountry Habitat for Humanity is proud to announce that CBC National Bank will be our Presenting Sponsor for the upcoming 25th Anniversary Celebration in September.

Everette Kuhn of CBC National Bank shared the following about their involvement. "It is a privilege for CBC National Bank to support Lowcountry Habitat for Humanity by being a presenting sponsor of the Habitat Garden and Home Show. We are happy to be able to assist our local charitable organizations in providing needed services to our community. Habitat for Humanity has been doing great works throughout our community for many years and we are proud to partner with them as they work to construct their 25th anniversary home."

LowCountry Habitat will celebrate 25 years of providing hope , homes and community to northern Beaufort County by raising money for a 25th Anniversary Home.
Our goal is to raise $60,000 towards building this home through a weekend long Silver Anniversary Celebration in September and we are thrilled to be partnering with CBC National Bank on this endeavor.
If you'd like to find out more about Sponsor opportunities, please contact Janie Lackman at the office (843) 522-3500 or by email janie@lowcountryhabitat.org .
---
Seeking Treasures
For our Silent Auction at the Habitat Garden & Home Show Gala Reception on Thursday, September 17th, 2015.

How many walls do you have in your home? Is there artwork of value stored in your attic or under a bed, because you simply don't have room for it?
Is there a hidden treasure of value, perhaps still sitting in the box from your wedding, in your closet or storage unit?

Consider donating these valuable items for LowCountry Habitat for Humanity to offer in our Silent Auction to help support our 25th Anniversary Home. We will get an official appraisal on the item and send you a receipt for your tax deductible donation.

Interested in more information, contact Martha Harvey at
843-476-7147 or by email at treasures@lowcountryhabitat.org.

THANK YOU FOR YOUR GENEROUS SUPPORT!
---
Check out and Like Our New Page on facebook:
Home & Garden Show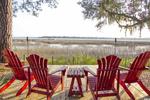 LowCountry Habitat for Humanity ReStore
Welcomes Summer!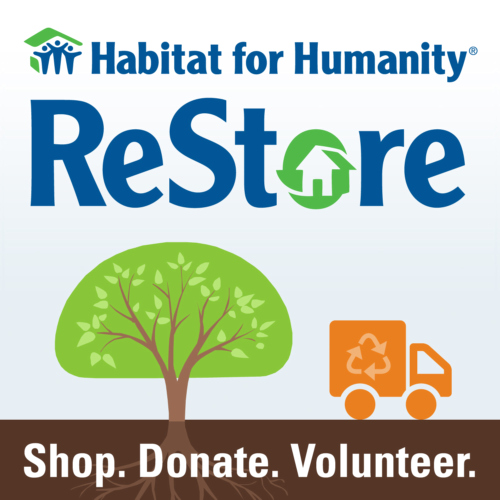 612 Parris Island Gateway, Beaufort
Phone: (843) 525-0055


Did you know that the LowCountry Habitat for Humanity ReStore can have you rocking and swinging all summer long? With the help of our highly skilled volunteers, we handcraft rockers, swings and other outdoor furniture from recycled lumber. Choose from the items that we currently have at the store or place an order.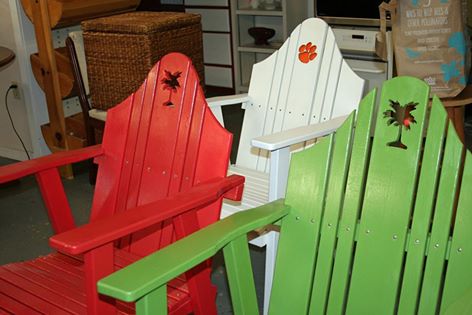 Looking for your summer beach reading selections? Visit ReStore ReReads, our in house bookstore to make your selections. Can't make it into the store; check out ReStore ReReads on Amazon.

Bring the outdoors in, with ART. We have a great variety of art work and currently all florals are 20% off.

Don't forget, all summer long the ReStore Team of Donation Ambassadors are out there in the donor world hustling only the best of cabinets, doors, appliances, household items and furniture for your home repair, remodel or upcycled projects.

So whether you intend to simply relax on the porch this summer, or refresh the interior of your home, the ReStore has you covered.

The LowCountry Habitat for Humanity ReStore strives to be the best local Discount Home Improvement Center where Shopping saves you money,
Helps Build Homes and Helps Build Hope.

For more information on Donating, Shopping or Volunteering visit our website,
facebook page, or call 525-0055


---
Thanks to You!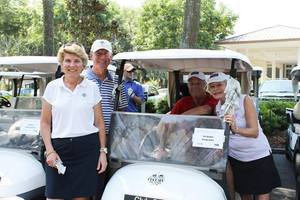 Thanks to all of your support, LowCountry Habitat's first Hard Hats and Hammers Golf Tournament, hosted by Dataw Island Club, was a BIG success!
---
A Fond Farewell to Brenda Dooley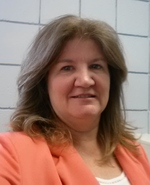 After 9 years of service to LowCountry Habitat for Humanity, Brenda has moved on from her Executive Director's desk in Beaufort, to a new opportunity in Bluffton, with the Hilton Head Affiliate of Habitat for Humanity.Volunteers, families, and supporters from over the years gathered at a reception held at the LowCountry Habitat ReStore on June 3rd to thank Brenda for her service and to wish her well in her new employment.

Good Luck Brenda, you will be missed!


...And Welcome to Lee McSavaney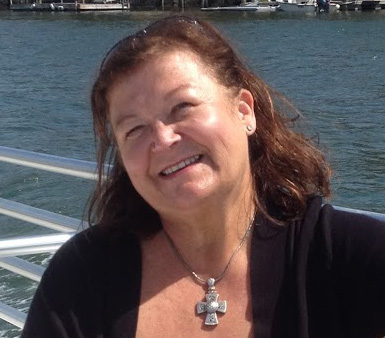 Lee is our new Administrative Assistant and Volunteer Coordinator. You can find Lee at the front desk of the office, busy becoming more familiar with the obligations of her new role, and very excited to be part of the LowCountry Habitat Team!



Would You like to be part of our Team?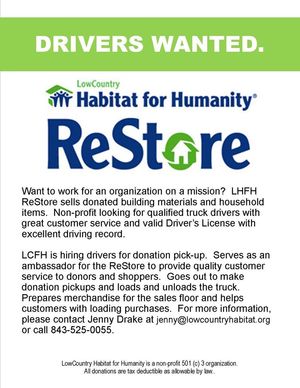 ---
Putting Your Faith Into Action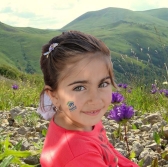 Maybe it's time for you to join a Habitat for Humanity Global Village team. In September, Barbara Thomas will lead her 12th international mission with Habitat for Humanity… this time to ancient Armenia, the first Christian nation.

Mount Ararat, which was historically part of Armenia, is the highest mountain in the region. Now located in Turkey, but clearly visible in Armenia, it is regarded by the Armenians as a symbol of their land. Come, build with a family and experience the transformation of their lives and yours!

Contact Barbara for details at 812-9500 or acivilconversation@gmail.com.
---

A world where everyone has a decent place to live.




Seeking to put God's Love into action,
Habitat for Humanity brings people together
to build homes, communities and hope.