new year
New You
2016 Resolution Run/Walk 5K
& FREE Community Health Fair
Visit beautiful Dataw Island for the 5th Annual Resolution Run/ Walk 5K and Health Fair, to benefit LowCountry Habitat for Humanity. This is a two day event, beginning with the Health Fair on Friday January 15, 9a.m. unitl noon. The Resolution Run/Walk 5K follows on Saturday January 16, at 10 a.m. Participants will have a fast, flat course. Awards will be given to first place finishers in eight categories. Read More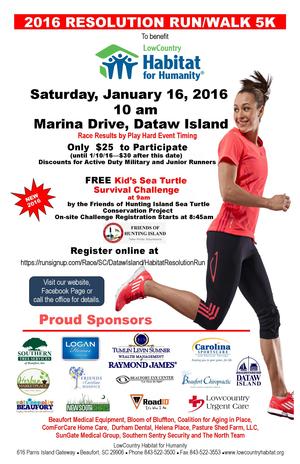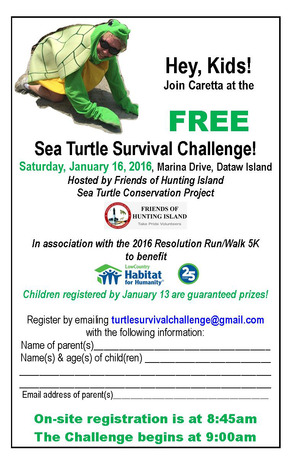 January Habitat Homeowner Orientation Meetings Announced
Help Us Get the Word Out!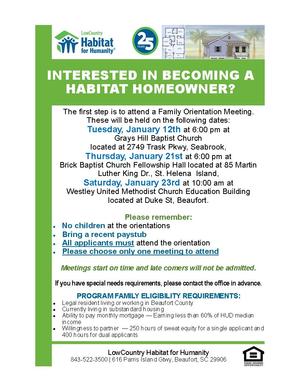 Christmas & New Year Hours
In observance of Christmas, LowCountry Habitat for Humanity office and ReStore will close at noon on Wednesday December 23. The office will re-open on Monday, December 28. The ReStore will be open to receive donations Tuesday and Wednesday December 29 & 30.
In observance of the New Year, LowCountry Habitat for Humanity office and ReStore will be closed on December 31, and January 1. The ReStore will be open for shopping Saturday, January 2.

Volunteer Spotlight
Jerry Marlow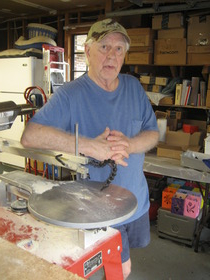 Jerry Marlow is one of our talented Carpenter volunteers. Our crew of around a dozen volunteers spend Tuesday through Thursday mornings each week, creating the Beaufort Collection of Furniture at our Burton Hill Road Warehouse. You can read more about the Beaufort Collection here.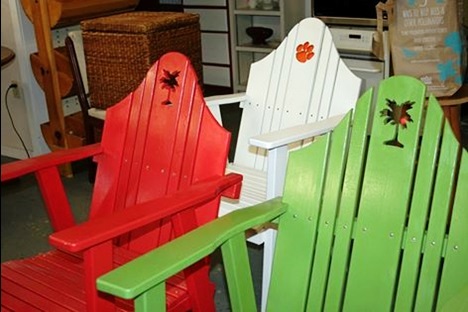 Jerry began his long time volunteer history with LowCountry Habitat as a Saturday Construction volunteer. When he retired he was able to increase his volunteer schedule to 3 days a week. With the passage of time Jerry switched from swinging a hammer on the construction site, to building the Beaufort Collection with his construction volunteer buddies Milton Lawrence and Robb Alexander. Today, because Jerry is his wife's principal caretaker, he prefers to help with the Beaufort Collection by working from his home workshop. Jerry has the same array of tools that are available at our warehouse, including the scroll saw that he uses to cut the Palmetto Tree and Clemson Paw Print shapes into various items in the Beaufort Collection. At the ReStore this Christmas season you may have seen the red and green Luminary boxes that Jerry also crafted.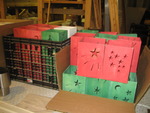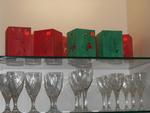 Many of the cut-outs on the Luminary boxes are incredibly intricate and in themselves bear the testimony of Jerry's patience and skill.

Thank You Jerry for everything you do to help LowCountry Habitat for Humanity. Your dedication is very much appreciated!
Volunteer Appreciation
April is Volunteer Appreciation Month

LowCountry Habitat for Humanity is blessed with many fabulous and dedicated volunteers. Without our wonderful volunteers Low Country Habitat would not be able to build homes, communities and hope. In fiscal 2015 alone, 300 Volunteers dedicated almost 10,500 hours to our programs!

In recognition of our amazing volunteers we are currently planning an equally amazing Volunteer Appreciation Event in April. (This replaces the January 8 event announced a few weeks ago.) Be sure to be on the look out for more details of what promises to be an evening to remember!