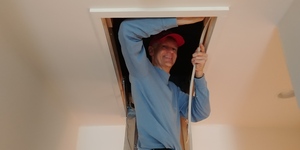 Above: Wednesday Crew Volunteer, Mark, installing the attic door at The Brays Island House Build.
Below: Jim, Peter and Bill remodeling at the ReStore.
Photos by Michael.
Thanks so much to all our Family Partners and Volunteers for your dedication!
During the month of November you have:
We are in the process of planning The Brays Island House Dedication. Please keep an eye on your email for your invitation to this very special event.
The 25th Anniversary and Beaufort Bank Builds at Greene Street are waiting for permit approvals before work there can proceed. Developments and Volunteer Opportunities will be announced in the weekly Construction Update.

LowCountry Habitat for Humanity thanks all our volunteers for everything you do to help us bring people together to build homes, communities and hope.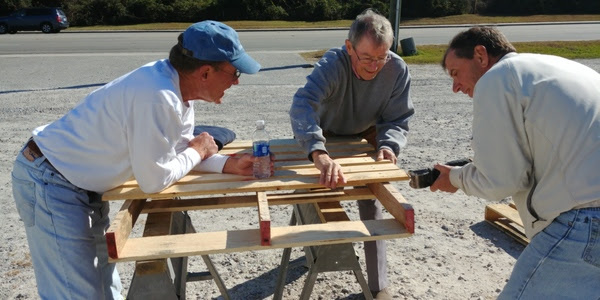 Community Outreach:
Port Royal Trunk or Treat, November 29, 2017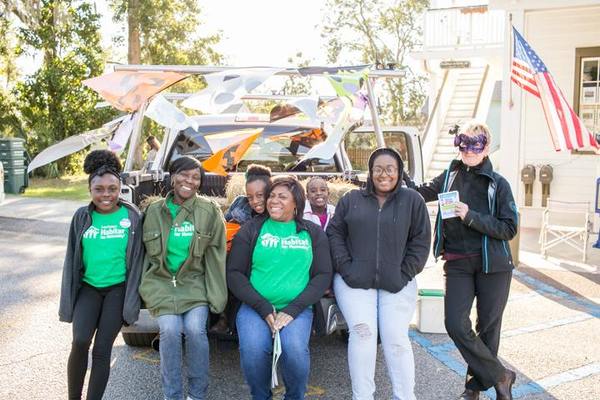 The Port Royal Trunk or Treat was so much FUN. So many wonderful youngsters with amazing costumes. Family Partners, LowCountry Habitat ReStore and LowCountry Habitat for Humanity enjoyed being part of this wonderful community celebration! Come out and look for us at the Beaufort Christmas Parade, 3 pm December 3, 2017.
Meet Stephen Murray, our 2017 Annual Fund Drive Chair!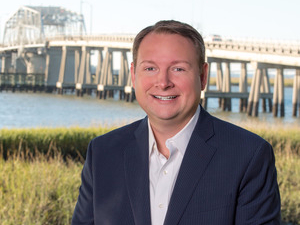 Read more about Stephen Murray here

Are you on Facebook?
Did you know that we have two Facebook pages?
LowCountry Habitat ReStore
LowCountry Habitat for Humanity
Help us grow our network and spread the word by Liking us, Following us and Share with your friends!
Love it, Like it, Share it! It all starts with you!
#lowcountryhabitatrestore #thestorethatbuildshouses


Save-the-Dates:

December 3, 2017 ♦ See us at the Beaufort Christmas Parade, 3 pm

December 9, 2017♦ Volunteer Orientation

January 12, 2018 ♦ Dataw Health Fair

January 13, 2018 ♦ Resolution Run Sign up here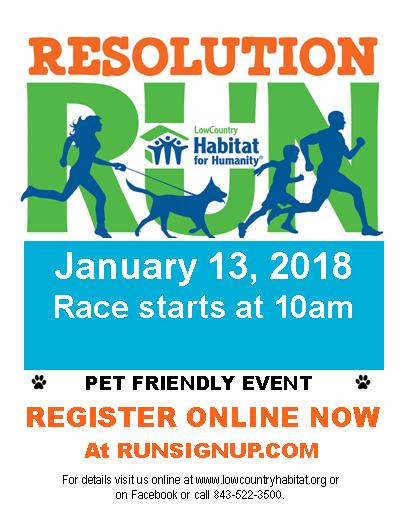 January 13, 2018 ♦ Volunteer Orientation

January 16, 2018 ♦ Homeowner Education Class: Mortgage 101