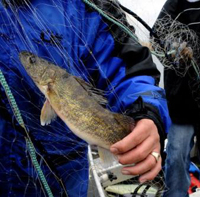 The door had been left open in the US Supreme Court decision that harvest privileges can be revisited if any of three criteria are met. One relates to the health of Mille Lacs Lake. A recent MN DNR study has shown young male walleyes have been targeted too long. Revisiting the case due to depletion could trigger a Phase II hearing on allocation. This hearing would consider the standard of living of tribes involved.
After ceremonial harvests were discussed in Senate hearings, it moved on to subsistence fishing, needed to offset a low standard of living. Not anymore. In the case of the Mille Lacs band, a study by The Beacon Hill Institute and funded by PERM, shows 2010 US Census figures now set the Mille Lacs band income for a household of four at $70,809. This compares to $65,737 for Mille Lacs County residents. Read
entire study
here.
This level of income has been achieved by a steady flow of dollars from two lucrative casinos, combined with State and Federal funds.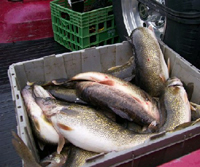 We must all work together regardless of political affiliation to help our DNR bring some sanity to this situation. That includes getting gillnets out of Mille Lacs.
July 26th is right around the corner, so it is imperative that you contact your legislators and elected officials--including our Governor--to eliminate the two-sets-of-laws BS. Mark Dayton, while campaigning at Game Fair, said "I believe that all hunting and fishing in Minnesota should be done under the same rules." Now hold his feet to the fire.
The few minutes we all take today can help shape the future of Mille Lacs. Call Gov. Mark Dayton at 651-201-3400, DNR Commissioner Tom Landwehr at 651-201-3400, and GLIFWC Executive Administrator James Zorn at 715-682-6619 ext 101.
Then forward this email to spread the word. Be part of the solution.
Thank You.
Doug Meyenburg, Chairman of PERM