Dear Lisa,
UPDATED! There is great news for Colorado Medicaid primary care providers!

We have received additional information in regards to the future of the supplemental Medicaid payments that bring reimbursement rates up to Medicare rates for primary care evaluation and management services and vaccine administration.
HCPF requested and received authority to continue the increased reimbursement for office visits and vaccine administrations beginning January 1, 2015 until at least July 1, 2016. The rate increase will be added to the actual Medicaid fee schedule rates rather than being a lump sum quarterly payment as is currently paid.

This fee schedule increase will result in higher payments for any provider that bills office visit E&M codes and vaccine administration codes. No attestation will be required. More information will be in the November Medicaid Provider Bulletin.
---
New! Medicaid Synagis & Influenza Vaccine Bulletin
---
Practice Transformation Success Story
Is your practice challenged with determining which patients have received the flu vacc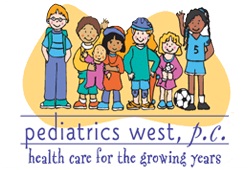 ine, especially if received at another location such as a pharmacy?
Pediatrics Wes
t is a Certified Medical Home for Children and an ACC contracted practice in RCCO Region 6. Pediatrics West successfully implemented a process to identify and outreach all of their patients who had received the vaccine or were still in need of receiving one.
Read more about their efforts and the positive outcome.
---
Enhanced Primary Care Program

Effective July 1, 2014, Medicaid and the Regional Care Collaborative Organizations (RCCOs), will recognize and reimburse Primary Care Medical Providers (PCMPs) who offer services beyond the traditional fee-for-service primary care model of care.
Providers who meet five of the nine following factors will be eligible for an additional payment of $0.50 per member per month (PMPM).
This will be a lump sum payment made after July 1, 2015.
Click here for additional incentive payment details.
DETAILED DESCRIPTIONS OF THE 9 FACTORS -
Click here
CHECKLIST, EXAMPLES & HOW TO DOCUMENT -
Click here
Each of the Regional Care Coordination Organizations (RCCOs) are responsible for assisting practices in their region with this program and reviewing documentation.
Click here for a list of contacts.
---
Accountable Care Collaborative
SDAC Dashboard Training (for practices in all RCCO regions)

Treo Solutions/3M, the Statewide Data Analytics Contractor (SDAC) for the Accountable Care Collaborative (ACC) is continuing bi-weekly Dashboard training from 12:00 pm – 1:00 pm MDT on Wednesdays. Please email ajmondo@mmm.com to register for one of these sessions using the subject line: "Dashboard Training Registration Date of Session". If the meeting is canceled or moved, you will only be notified if you have sent a registration email.
To access a meeting, dial 1-800-937-0042 and then enter the access code 4185855 when prompted. Once you are connected to the conference line, click this link below to start the web meeting.
---

Sign Up to Receive Our CCHAP Newsletters!Our Medical Director, Steve Poole, M.D. publishes a monthly CCHAP Clinical Newsletter geared toward providers. Please make sure we have your provider emails so they can receive this clinically focused information. Thanks!
---