Director's Update: Nonprofit Impact
MNA News: MNA's 2012 Conference | Salary Survey Starts this Week
Nonprofit Resources: MNA Resource Library: HR | Pinterest | Causality Brand / Marketing Grant
Featured Member: Emerson Center for the Arts & Culture, Bozeman
Featured Job: Foundation Executive Director, Beartooth Billings Clinic, Red Lodge
MNA Programs: Job Target Career Center
MNA Trainings: Make QuickBooks Work for You
Welcome New MNA Members
---

Director's Update: Nonprofit Impact: So what's your "so what?"
by Liz Moore, Executive Director, MNA
| | |
| --- | --- |
| I am extremely pleased to announce MNA's 2012 Conference this September 19-21 focusing on Nonprofit Impact. As nonprofits today, we must focus on more than how many people we serve, how many events we sponsor, or how many "friends" we have. Increasingly, donors, policymakers, volunteers, and other stakeholders are asking: "So what? How does your work impact our community, our lives, our future?" No doubt your work is making an impact, but do you know how to identify it, plan for it, measure it, and demonstrate it to stakeholders? | |
For nonprofit organizations, impact is a word that elicits rich, lively conversation – going right to the heart of organizational purpose. The concept of impact has increasingly taken hold in the nonprofit lexicon as we are asked to become more and more adept at ... Read full article
MNA News & Nonprofit Resources
Announcing the 2012 MNA Conference
Save these dates - September 19-21, 2012 in Helena
Watch your mailbox next week for our Save-the-Date postcard with details or get a sneak-peek here.

MNA Surveys: Great resources for those who participate
Nonprofit Salary Survey Goes Live this Week
MNA will open the 2012 Nonprofit Salary Survey this Thursday and we hope you will all participate. MNA members who do participate will receive the results for free. Nonprofits who particiapte but are not members will be able to purchase the results at half-price - $75. Or you can Join MNA now and save $75 by getting the report for free. Only those who participate though will get these great rates. Watch your email this Thursday for all the details on taking the survey.
MNA Products & Services Needs Assesment
Thank you to everyone who participated in our Products & Services survey! It is always wonderful to hear from our members and friends - both on what we are doing well, and how we can serve you better. Brad is busy compiling the results and will share insights from the survey in the coming weeks.
Nonprofit Resources
:

MNA Resource Library:
Human Resource Compliance Highlight
If Human Resource compliance issues has you mystified, check out these great resources (and a little light reading) in the MNA Library. Then, you won't want to miss our upcoming HR series on HR Compliance: Taming the Three-Headed Monster
(see sidebar at right)

.
... as in the new social media tool Pinterest
The Causality Brand Grant
Are you looking for a grant to assist with your branding or web design?
Causality offers full and matching service grants to help nonprofits and good causes access branding, marketing and interactive services at no or low cost. The Causality Brand Grant is a services grant that encompasses their full range of brand marketing and creative services. Deadline is March 20. Learn more at http://www.thinkcausality.com/winter2012grant.html
As always we would like to close with a sincere, great thanks to our new Nonprofit members from this past month:
Original Governor's Mansion Restoration Society, Helena
The Representative Payee Services, Helena
The Lotus Project,

Missoula
Sweet Grass Artists' Alliance,

BigTimber
Montana Aquatic Resources Services, Helena
Montana Federation of Garden Clubs, Whitehall
...and our new Affiliate members too.
(click here to see new members from previous months)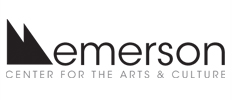 Emerson Center for the Arts & Culture, Bozeman

Learn more: www.theemerson.org
---


Foundation Executive Director
Red Lodge
---

Stop recruiting and start eCruiting. MNA's online career center gives member nonprofit organizations an affordable, highly visible, and demographically focused place to post job vacancies. Employers can post as much or as little of the job description as they like, and our Career Center sends out an email alert to active job seekers all at no additional charge. The MNA Career Center targets people who want to work in the nonprofit sector - people with the skills to hit the ground running.
Learn more about this member benefit
View the current job listings here
---
Commonly Confusing Yet Critical Compliance Issues
with Les Stanton of Associated Employers
This webinar series covers:
ADA/FMLA/WC (two part series)

Non-discriminatory/AAP
April 5, 10, and 18, 2012
12:15pm-1:30pm MST ea.
Complete Series $80 Members;
$160 Non-members or $35 ea. Members;
$70 ea. Non-members
Our "Voices From Philanthropy" series starts in April

Board Governance trainings in May, in Butte, Great Falls, and Billings.
---
Proud Member of the