Tune in to see youth democracy in action – UKYP House of Commons debate on BBC Parliament, 23rd Nov

This autumn, over 250,000 young people voted in the 'Make Your Mark' national ballot to decide what the UK Youth Parliament should campaign on for the year ahead. The top five issues (with one being chosen by Members of Youth Parliament) will be debated by Members of Youth Parliament in the House of Commons on 23rd November 2012, before deciding on their national campaign for 2013. As in previous years, the day will be broadcast live on BBC Parliament from 11am. You can also debate the top five issues with young people in the UK and all over Europe on OurSpace, our online debating forum.


BYC launches new online shop!

Inside the new BYC shop, you'll find a range of product templates - including posters, business cards, letterheads and more - from BYC and its youth-led networks such as the UK Youth Parliament and Local Youth Council Network. There are also sweatshirts, t-shirts, bags and more! Visit the BYC shop.



Youth Votes Count! Our new report shows how turnout at youth elections is increasing

Our new report finds that youth elections are becoming increasingly popular with rising numbers of young people voting. The figures show that the number of votes being cast in youth elections in the UK has increased by nearly 50 per cent in just a year, from 409,114 in 2010/11, to 595,600 in 2011/12. Read all about our findings.



Northern Ireland Assembly supports Votes at 16

Recently the Northern Ireland Assembly passed a motion in support of lowering the voting age to 16. Votes at 16 campaigner and BYC Trustee Marc Kidson comments on what this could mean for the campaign over on our website.




Nominate now for BYC's Youth On Board Awards!
The deadline for nominations for the next round of Youth On Board Awards (November 25th) is fast approaching! Make sure you get your nominations in quick – the winners could be presented with their awards at the British Youth Council Parliamentary Reception in the House of Commons on December 17th. Find out more about the awards and how to nominate.


News from BYC International

BYC recently hosted an event for young people at the European Parliament about why they should care about Europe. They had the opportunity to meet with three MEPs and discuss issues such as how to get more young people to vote in European elections, the UK's role in Europe and how they can have an impact. Check out our Storify of the event and the photos on our Facebook page. There are also new pages on the BYC website where you can find out more about our international work, including the latest opportunities for young people in our news section.


Tell UNICEF what you want the world to be like – join BYC's workshop

BYC is working with UNICEF to find out what young people want for the world over the next 10 to 20 years. Join us on December 15th in Birmingham for a workshop to find out about international development plans and come up with actions you would like to see taken to create the future you want. The workshop is free, and we'll cover travel costs of up to £50 per person, including a parent, guardian or support worker if necessary. The deadline for applications is December 7th. If you are 18 to 25 years old, click here to register. If you are 14 to 18 years old, click here to register. Email james.edleston@byc.org.uk with any questions.
Update from BYC vTwentyFour/24 volunteer Afsar Hussein

In September, four new young volunteers joined BYC on the vTwentyFour/24 programme. We are here for 24 hours a week for 24 weeks. So far we have attended three political party conferences, monitored press coverage, helped out at events and created vox pop videos. We have enjoyed our time so far because this has been a new challenge for us. We are about to start our social action projects regarding local issues. I will be doing mine around my local youth centre, which is due to be shut down in May 2013. Find out more about the vTwentyFour/24 programme.




UPCOMING EVENTS

23/11/12 – UK Youth Parliament House of Commons Sitting
23/11/12 – Children's Commissioner's Takeover Day
08/12/12 – BYC Board Meeting
17/12/12 – BYC Parliamentary Reception 2012



vInspired cashpoint: funding for youth-led projects
vInspired cashpoint is a fund offering grants of up to £500 for young people to lead new volunteering projects. vInspired have previously given grants to projects focusing on issues from healthy living, education and the environment to safer communities. If you're aged 14-25 and want to make a difference in your community, visit vinspired.com/cashpoint to apply.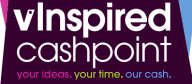 City Year seek mentors for schools and local communities


Youth and education charity City Year are seeking bright, passionate young people to join their youth movement in autumn 2013. You'll help children in London schools and local communities by being a mentor, tutor and leading after-school activities with your peers - a great way to make new friends, learn new skills and improve your employability. Find out how to apply – interviews take place before Christmas.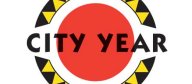 Debate the top five issues for the UKYP House of Commons sitting on OurSpace
OurSpace – our online platform for young people across Europe to discuss issues important to them – will be mirroring the UKYP debate in the House of Commons by hosting a discussion on the same top five issues talked about by MYPs. Get involved in discussing everything from same sex marriage to a national minimum wage, and influence decision makers from the UK and the EU!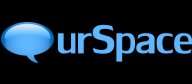 Transport – paying too much or too little? Join Headsup's debate

With BYC's Youth Select Committee recently publishing its findings on transport, we'd like you to help us spread the word. Why not start with visiting Headsup's online debate, starting on Monday? They'll be debating the issue with MPs from around the country, and have videos, a quiz and lots of facts about transport to get clued up on before the discussion starts. Here's what the MPs have to say...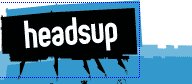 Results of BYC poll on Nick Clegg's tuition fees apology – plus vote in our new poll now!

The results of a recent poll on the BYC website asking whether you accepted Liberal Democrat leader Nick Clegg's apology over broken tuition fees promises are in, with nearly two thirds (64%) voting 'no'.





We're using our new poll to help us find out how many of you have heard of Healthwatch. Are you familiar with it? Let us know here.