BYC launches new Manifesto – to campaign on public transport, work experience and a fair deal for young people

BYC have launched our new priority campaigns for the coming year, as chosen by young people from our membership of over 230 youth organisations. They are: Ready to Work, Defending our Members Futures and Provide Safe and Affordable Public Transport. These three priority campaigns are stated in our 2012-14 Manifesto, which outlines the beliefs and aspirations of the young people in our membership, and calls for change on real issues that affect young people in the UK. Read the manifesto here.
BYC announces final round of Youth on Board winners for 2012

We're delighted to announce that 13 organisations and young people have been awarded a Youth on Board Award in the final round of nominations for 2012. The awards recognise innovative and exciting youth participation, and were handed out at yesterday's Parliamentary Reception for BYC, attended by Children's Minister Ed Timpson MP (Conservatives), former education secretary David Blunkett MP (Labour), and hosted by Jenny Willott MP (Liberal Democrats). Check our website for the latest list of winners.
UK Youth Parliament holds first ever elections in Northern Ireland

The UK Youth Parliament has launched its first ever elections in Northern Ireland where young people aged 11-18 can stand to become a Member of Youth Parliament, and vote for who they want to represent them on a UK-wide platform. Read all about the new elections.


BYC receives The Queen's Diamond Jubilee Volunteering Award

BYC is one of 60 organisations to receive The Queen's Diamond Jubilee Volunteering Award, which recognises voluntary activities carried out by groups in the community. Read about all of the awards we've received this year.


National Scrutiny Group publishes second report

The National Scrutiny Group has now published its second report, following a meeting with Children's Minister Edward Timpson MP at the end of October. The report includes information on the group's discussions about HealthWatch, The Bailey Review, Key Stage 4 reforms and School nursing. Download the group's report.


UPCOMING EVENTS
20/02/13 - Young people and faith meeting
01/03/13 - BYC National Members Meeting
09/03/13 - BYC Board Meeting

Join the Young NCB Advisory Group!
The Young NCB Advisory Group are recruiting for new members to help run the Young NCB youth-led campaigns - Wake up to Your World and Challenging Discrimination. You'll get to meet new people, make friends, travel to new places and learn new skills which will help you at school, college and work. Here are all the details on how to apply.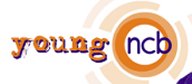 Young campaigners call for cameras with sound recording to be introduced into all youth custodial and police settings
A group of young campaigners working with the Children's Rights Alliance for England and User Voice have called for cameras with sound recording to be introduced into all youth custodial and police settings. They believe that this would help to reduce violence against children in custody by monitoring the behaviour of staff and ensuring greater transparency and accountability. Find out more about the Ending Violence against Children in Custody project and sign the petition here.