Voting now open in first ever UK Youth Parliament elections in Northern Ireland

The first ever constituency wide elections see 54 candidates compete for the 18 seats to represent Northern Ireland in the UK Youth Parliament from March 2013 to March 2014. Read more about the first ever UKYP elections in Northern Ireland.
National Scrutiny Group put Michael Gove's comments on the agenda

The National Scrutiny Group (NSG) has chosen to place Michael Gove's recent comments about youth policy on the agenda for their next meeting on the 25th February. Other topics to be discussed are how cross Government department meetings are ensuring that the UN Convention on the Rights of Child is being met, as well as planned changes to KS4 examinations. Read more about the NSG and their next meeting.


Government's response to the first ever 'Youth Select Committee'

The Youth Select Committee has published the Government's response to their first enquiry on 'safe, affordable and accessible transport for young people'. The committee mirrors the UK Parliament's select committee structure and gives young people the opportunity to scrutinise and hold enquiries into topics of importance to them. Read the Government's response.


Labour leader Ed Miliband pledges support for the UK Youth Parliament's Curriculum for Life campaign

Labour leader Ed Miliband and Shadow Secretary of State for Education Stephen Twigg MP have signed a pledge saying that young people need to be taught a curriculum that will fully prepare them for later life - UKYP's priority campaign for 2013. Read all about Jugan Kaur Sahota MYP's meeting with the Labour leader.


Early Day Motion calls for UKYP's 'Curriculum For Life' campaign to receive formal govt. response – get your MP's support!

Joan Walley MP has submitted an Early Day Motion for a debate in the House of Commons calling for a formal government response to the UK Youth Parliament's decision to have 'A Curriculum For Life' as its national campaign for 2013. Find out how to get your MP to support the motion.
"A new age for democracy – 16!" Historic Commons 2:1 vote to lower franchise: BYC and UKYP respond

Stephen Williams MP recently led a historic debate in the House of Commons on extending the franchise to 16 and 17 year olds. The motion submitted, which stated that, "This House believes that the age of eligibility for voting in all elections and referenda in the United Kingdom should be reduced to 16", won a vote in the Commons with 119 voting in favour, and 46 against. Read all about the debate.

Meet the new UK Young Ambassadors and win a £30 Amazon voucher in UKYA survey

After a nationwide recruitment process, six young people from across the UK have been selected to join the UK Young Ambassadors team and act as the bridge between Europe decision makers and young people around the UK. Meet the new UKYAs here, and follow all their work on Twitter or Facebook.

The UKYAs are currently running a UK-wide consultation on whether young people feel excluded in their communities, why this is and whether youth work can help support social inclusion. Help us with our consultation and you could win a £30 Amazon voucher! Just take part in this survey, in English or Welsh.

Young People and Faith meeting
(London, 20th Feb)
If you're a young leader of a faith organisation or young leader of a youth wing of a faith organisation, this meeting is a great opportunity for you to work with us to empower more young people of faith to have their say on the issues they care about. This is an exciting time to come along to a meeting as we will be discussing and deciding on the next project for the group. Your ideas count and we're open to discuss all possibilities! Find out more and register for a space.

National Members meeting
(London, 2nd March)
The next National Members meeting, offering an introduction to BYC and training for the year ahead, will be on March 2nd. It is essential attendance for a least one member of your delegation in order to make sure you:

• Understand how BYC works – especially brand new activity for this year
• Understand how you can make the most of your membership
• Question BYC board members about our work and support for you

BYC will cover the cost of one young person (aged 25 and under) to attend this essential training for each member organisation. This can either be booked for you in advance or paid back after the event. Please book as soon as possible via the registration site.
UPCOMING EVENTS
09/02/13 - Equality4U Campaigning Event

20/02/13 - Young people and faith meeting

01/03/13 - BYC National Members Meeting

09/03/13 - BYC Board Meeting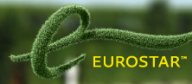 Young environmental champions! Win a trip to Disneyland Paris and more with Eurostar

Eurostar and the Young People's Trust for the Environment have launched a competition to recognise young environmental champions. 11-18 year olds are invited to produce a short video clip sharing their views on sustainable travel and the environment. Five young environmental champions will be chosen to win a prize including a trip to the European Parliament in Brussels and £250 vouchers for their school to spend on technology equipment. One overall winner will receive a three day stay at Disneyland Paris for four people! Enter here before the 10th of March.

Volunteer for a YHA Summer Camp

Becoming a Volunteer Team Leader on a YHA Summer Camp is a fantastic opportunity to gain great training and experience in supporting and delivering activities to young people. It's a residential opportunity- so volunteers also get the chance to explore somewhere new on their days off. The skills and knowledge you pick up through your Summer Camp experience will boost you CV and your confidence. YHA provide free meals, training, accommodation and offer up to £110 travel expenses. More information here.

Join Girlguiding UK's Action Roundtable – help engage young people in their communities

Are you passionate about giving children and young people opportunities to make a difference? Do you think more could be done to engage young people in their communities? Come to Girlguiding UK's Girls in Action Roundtable event on 9th March to join Girlguiding UK's CEO Julie Bentley and Chief Guide Gill Slocombe discussing these issues with other professionals, young people and volunteers. More information is here - RSVP to jennifer.giangrande@girlguiding.org.uk by 25th February.

2 weeks left to take your 'Chance to be Chancellor' - have your say on Budget 2013 and win an iPad!

Open to all 14-18 year olds, Chance to be Chancellor gathers the opinions of all those of all who take part and publishes them in a 'Youth Budget' to provide a platform for what young people think about Budget 2013. You can also enter the national competition by shooting a short video arguing your views and uploading it onto the website with the chance to win an iPad and get an exclusive invite to the Youth Budget 2013 launch event on the 7th March in Parliament. Chance to be Chancellor runs until 15 February 2013. Find out more and take part by visiting chancetobechancellor.org.uk

Become a Future You mentor

FutureYou helps 14-25 year olds overcome barriers that stop them from getting into education, employment or training, or make it difficult for them to stay there. TheFutureYou.org.uk gives young people support instantly through live chat and private messaging, and from a range of people - from trained mentors (aged 14-25) and Life Mentors (26+), through to accredited advisers and professional counsellors. Future You are always looking for new mentors - if you'd be interested in attending a training session, why not find out more?

Calling all bloggers! Join BYC's Huffington Post blog

The British Youth Council is starting a page on The Huffington Post, and we're looking for writers and bloggers. You can write about anything you think other people need to know about - from thoughts on equal marriage for all to engaging young people in politics. The blogs can be serious and thought provoking or even humorous as well! If you have something you'd like to contribute or would like more information, please contact Rajiv.Pattni@byc.org.uk

Cambridge University want your views on Government Ministers

The Forum for Youth Participation & Democracy at Cambridge University is holding a poll on what the public think are good and not-so-good Government Ministers – and they want your views! Share your thoughts here.
Aged 16-17? Tell your MP you'd love to vote

This Valentine's Day, send your MP a special message saying 'I'd love to vote'. Rather than sending traditional card, the Votes at 16 campaign wants its supporters to use their postcard to tell their MP 'We're ready for votes at 16, are you?' Find out how to get the card with this new campaign sheet.