The Effects of Immigration Detention and Deportation on Children and Families

CJ's November Workshop "Families and the Experience of Heightened Immigration Enforcement" was facilitated by CJ's Early Childhood Work Group and brought Juan Manuel Pedroza from the Washington DC Urban Institute to present on the damaging effects of immigration raids, detention, and deportations on children, families, and communities. Over ninety area service providers attended this workshop, the third in our fall series on Immigration.

You can view the presentation, which explores many of the challenges children of deported and detained immigrants encounter and presents effective strategies communities are taking to support immigrant families who are suffering from separation, economic stress, and fear. You can also read the Urban Institute report, Facing Our Future: Children in the Aftermath of Immigration Enforcement, the Center's research that informed this presentation.

As part of the workshop Maria, a local Latina, shared the story of her brother's deportation and how it has affected her family and the children involved. You can read Maria's story (in English), and view the video of her telling this story (in Spanish).

You will also find several reports about deportations' effects on families, as well as resources to support immigrant families in danger of being separated by detention or deportation on the Latino Parents and Children page on the CJ website.



---
Join us at December's CJ Workshop: Understanding Immigration Issues and Moving Forward
During this CJ workshop we will review the central themes of our fall series on immigration including Why Don't They Just Get Legal?, Understanding Immigration Detention, and Families and the Experience of Heightened Immigration Enforcement. This workshop will be audience driven with time for questions and discussion. We invite participants to come prepared with questions and ideas about supporting immigrant families, as well as suggestions for topics for CJ workshops in the coming year.

Together we will explore:
How can you as a service provider support your Latino and immigrant clients through immigration issues, detentions and deportations?

How can the CJ network effectively push information and resources about immigration and detention to the community?

What are current ways this community supports immigrant families?

What else can we do?

What are the next steps?
Please join us for this free and interactive workshop on Thursday, December 8. 10:00-11:30am at the Albemarle County Office Building on 5th St. Ext., Room A.

---
Bilingual Employment Opportunities

MACAA Head Start is hiring a Bilingual Lead Family Advocate.

Teachstone is hiring an Office Assistant and a Trainer Support Coordinator (bilingual a plus but not required for both positions).

Learn more about these and other great work and volunteer opportunities on the CJ Website.



---
Mark Your Calendars: December 16 Posada at the Fire House!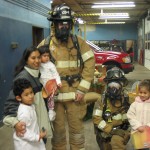 Each December Charlottesville's Fire Department holds wonderfully authentic Posadas as a way to enhance its relationship with area Latinos and share information about fire safety and emergency services. The non-denominational Posada is a great way for community members to learn about Latin American culture and provides Latinos an opportunity to meet and share holiday customs with local service providers. Last year over 250 residents attended this fun and festive event. Download the flyer in English and Spanish to help spread the word, and come on out to the Fire House on Ridge St. on Friday, December 16 from 6:00-8:00pm.

Mary Loose DeViney, Fire Corps director, welcomes Latinos and service providers working with them – including elementary teachers, churches, social workers and others – to join in making the Posada better than ever. Contact her at MLoose@aol.com or (434) 970-3536, or event coordinator Felipe Mendoza (bilingual) at felipemendoza@yahoo.com or (301)537-8312.

---
Stephen Ministry Training Seeks Bilingual Participants
In addition to language barriers, one of the obstacles to helping Latino families through life challenges is parents' lack of health insurance and direct access to psychological help and confidential emotional support. Sometimes faith-based organizations can help. Several churches in town have teams of lay care givers, trained through a non-denominational Christian program called Stephen Ministry.
Bilingual community members are encouraged to take the training, learn the skills, and then provide care to Spanish speaking families. First Presbyterian Church will be offering the next 50 hour training class in the first quarter of 2012 (tentatively scheduled for Tuesday evenings and one Saturday a month). The training, ideal for counselors, parents, children of the elderly, teachers, nurses, social workers, and community volunteers, equips lay people with skills in listening, compassion, setting boundaries, caring for the hospitalized and the dying, using community mental health resources, and more.
There will be information sessions at First Presbyterian Church, 500 Park St. on Sunday, December 4. Application packets will be available at: 8:55 a.m. with Elizabeth Norfrey in the Chapel (front of building, door closest to Maple St.); 10:10 a.m. with Alice Micklem and Rev. Kim Wells in Room 116 (lower level Education Wing in back of building); and 11:15 a.m. with Downing Miller in the Chapel. If you'd like to learn more please contact Elizabeth Norfrey at
enorfrey@fpchurch.com
or (434) 296-7131 x 212.
---
In the Spotlight: Natalia Palacios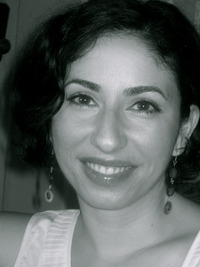 Natalia Palacios, daughter of a Colombian mother and Argentinean father, was born in Medellin, Colombia and arrived in the US when she was six years old. In the summer of 2010 Natalia moved to Charlottesville to join the faculty of UVA's Curry School of Education.
Natalia's involvement in the Latino community in Charlottesville began through her research with the University. Interested in understanding the cultural specific teaching that takes place between children and parents in Latino families, she has been working on a study of Latino families with children two to four years old, focusing on how language minority parents interact with their children to convey knowledge and meaning and how these interactions influence young children's transition to formal schooling. This study led Natalia to CJ's Early Childhood Work Group, where she has been able to bring her perspective in developmental psychology to issues impacting local Latino families.
Of her work in the community, Natalia says, "I find my job deeply rewarding because it has the potential to improve the early developmental outcomes of language minority children who may not have the early experiences and resources necessary for school readiness. On a more personal note, my experiences as a young immigrant inform my understanding of the struggles that young children face when entering schools with limited English proficiency, and the hardships that families may encounter in trying to obtain the resources necessary to allow their children to thrive."
Natalia has played an integral role in coordinating two of this year's CJ workshops which focused on our area's young Latino population, and she says CJ's mission to increase access to services for Latinos resonates with her desire to improve Latino children's school readiness and develop their academic potential.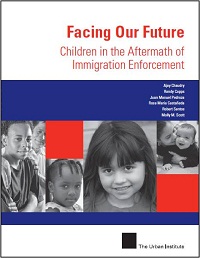 ---
Upcoming C'ville Events for Latinos:

Free HIV/AIDS Testing:
Sat., 12/3 from 12:00-4:00 at the Sunshine Laundromat, 380 Greenbrier Drive. Print and share flyers in Spanish and English.

Latino Community Dialogue with Charlottesville Police Chief Tim Longo: Thursday, 12/1 from 7:00-9:00 at the Church of the Incarnation. Print and share this Spanish language flyer.

Power of Attorney Workshop for Spanish Speaking Families: Sun., 12/4 from 3:00-5:00 at the Church of the Incarnation. Print and share this Spanish language flyer.

Food Safety Certification Course in Spanish: December 6-7 from 9:00-5:00 in Orange, VA. Download flyers and registration forms in English and Spanish.

Help Portrait: Free Portraits for Families in Need. Saturday, 12/10. 11:00-5:00 at Portico Church, 201 Monticello Ave. Dowload flyers in English and Spanish.

Charlottesville Fire Department's Annual Posada!: Friday, 12/16 from 6:00-8:00 at the Fire House on Ridge St. Download flyers to print and share in English and Spanish.
---
Upcoming Opportunities for Professionals Serving Latino Families:

Understanding Immigration Issues and Moving Forward: Thursday, Dec. 8. 10:00-11:30 at the County Office Building on 5th St. Ext., Room A.

8th National Low-Income Immigrants' Rights Conference: December 8-10 in Washington, DC.
---
See more upcoming events on the CJ Calendar: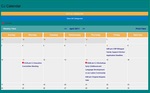 ---
Be Fire Safe Poster for Offices, Classrooms, and Spanish Speaking Households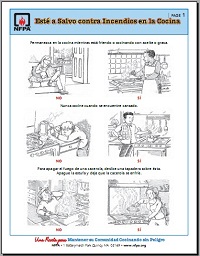 Charlottesville Fire Department's Chief Warner is distributing Spanish language posters about cooking safely as the winter holiday season approaches and cooking fires occur most frequently. Please share this poster with Spanish speaking households or display it in your office, classroom, or store.
The City Fire department also provides free smoke detectors for area households. If you know of a family in need of one, please call the fire department at (434) 970-3245.
---
Food Safety Certification Course in Spanish
Virginia Cooperative Extension is offering a 16 hour "Spanish ServSafe Food Safety Manager's
Certification Course" on December 6-7 from 9:00-5:00 in Orange, VA. The course will be taught completely in Spanish, and the certification exam is given at the end of the second day. This class is for food service managers, caterers, cooks, dietary managers and others who need to know all areas of
food safety (food borne illness, handling, storage, service, etc) and health department regulations.

You can register online or download a flyer and registration form in English or Spanish. For more information please contact Christine Kastan at (434) 872-4579 or
cakastan@vt.edu
.