Vision & Mission
Awakening Oneness, we empower an evolving consciousness
that spiritually transforms the world.
We serve, build, inspire and empower ministries.
---


Reconfirmations Were Due by July 1st! Due date extended to July 25th
It's that time of year for Ministries, Ministers, LUT's, and Spiritual Leaders to renew or begin their membership in our Great Lakes Region. These forms are also on the website under the Announcements tab on the front page.
Please use them also when your contact information changes. Forms need to be to retain your membership. Follow the links today!
Click here for Ministries Form
Click here for Individual Form
---
Register Now for Lowest Rate till July 31st! Save $150!
FALL CONFERENCE:
Growing Through Change...Here We Grow Again!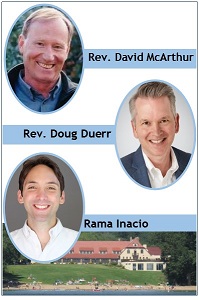 Oct. 1-4, Pokagon State Park, in Indiana
Join us for a Wonder-Filled 4-day Conference of Healing Energy and Spiritual Refreshment to Raise your Vibration!
Rev. David McArthur will bring us HeartMath to open our hearts and connect to the power of Love and the intelligence of the Heart on Tuesday.

Rev. Doug Duerr will be with us on Wednesday to help us learn new skills to navigate change and conflict as spiritual leaders.

Rama Inacio will bring us the Alchemy of Sound with the 12-Powers Crystal Bowls from Unity Village. He will also create wonderful Sound Healing experiences for us with his didgeridoo, gong and other healing vibrations.
This year's Conference is designed so we can all participate in all the events and RAISE OUR VIBRATION together!
Click here
to make your 2018 reservations TODAY and
save $150!
2018 Conference Fee Schedule
$350 after 9/26/2018
---
Should Great Lakes Region Affiliate with UWM?
Many regard moving Unity Worldwide Ministries' headquarters to Unity Village last fall as evidence of greater unity in Unity. Now, UWM is inviting Regions to consider supporting that energy by becoming affiliated members of UWM. The intent is to create greater coherence and clarity in our organizational relationships.
At present, two Regions (Southeast and Northwest) have become UWM affiliate members. Your Great Lakes Region Board is researching pros and cons of affiliation, reviewing whether it would impact existing bylaws and governance, and prayerfully discerning how to proceed.
Click here
for an overview of pros and cons, then send comments questions to info@greatlakesunity.com
---
Events Around the Region:
Help Welcome UWM Board to Our Great Lakes Region




Monday, August 6th, 6 PM




To foster connection and build relationships with ministries in the field, Unity Worldwide Ministries' Board of Trustees meets in a different region each summer. Unity on the North Shore, in Evanston, IL, is honored to host this year's meetings. Great Lakes Unity Region Ministers, Board Members, Licensed Teachers and lay leaders and congregants are invited to welcome UWM Board Members at a special reception, Monday, Aug. 6, from 6 to 8:30 p.m.




Heavy hors d'oeuvres, wine, coffee and soft drinks will be served.
---
YFM Training:
Who, What, How? - Gen Z
September 8th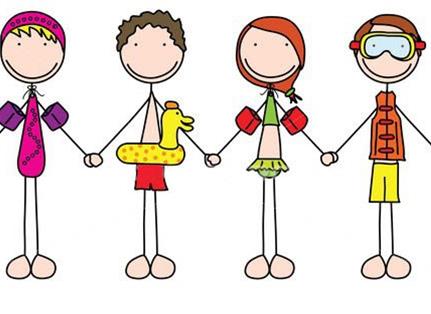 Unity Church Northwest
Des Plaines, IL 10-3pm CT
An experiential training experience that encourages and inspires. It models skills as well as provides knowledge. We will examine how social emotional learning empowers Gen Z to live the 5 basic Unity Principles and helps them to express their 3 fold nature: body, mind, and spirit. After training, participants are ready to put in to practice what they have learned. Their ministries are better equipped to serve Generation Z and their families.
---
Freedom - Something We Choose By Rev Meghan Smith Brooks, Co-Minister, New Thought Unity Center, Cincinnati, OH

This month being the month our country celebrates our anniversary of independence, seems a good month to consider 'How free do we really feel? How free do we really live?'. I realize that I am not always really living truly free to be my authentic self, to express who I want to be or live as if I have nothing to worry about. What holds me back? Why is it so challenging to experience freedom as a way of life?
Reflecting on those questions, I found a statement published from the University of Hawaii edu.org site, that made me realize the connection between freedom and prosperity and our experience of if:
"Freedom Promotes - Wealth and Prosperity. * The more freedom a people have......
click here to read more
on our blog.
---
Promote Your Events to UWM-GLR Members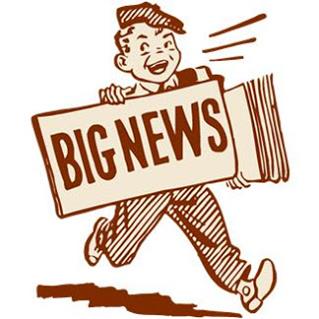 Email info@greatlakesunity.com to request that your Church or Center's special event be posted to the GLURC website and/or included in future e-newsletters.
Please include Title, Date, Location, 25-word description, soft copies of flyers (if available)(,pdf and jpg) and links for details and/or registration info.
---
YFM Recommended Books
Storybooks for teaching mindfulness and meditation by Rev. Chase: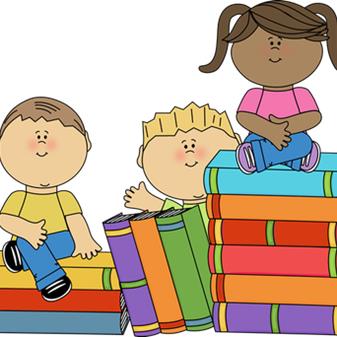 Breathe Like a Bear by Kira Willey is a book of a minute or less mindfulness exercises for relaxation, focus, imagining, making energy and being calm. Audio is available at Kira Willey.com


I Am Peace by Susan Verde includes a guided meditation.


In the Lemonade Hurricane by Licia Morelli. An active child learns how to be still.


What Does It Mean to be Present? by Rana DiOrio
---
Quick Links
UWM-Great Lakes Region Board of Trustees

President ~ Rev. Ray Nelson, Unity of Louisville, KY
Vice President ~
Rev. Kurt Condra, Unity on the North Shore, IL
Treasurer ~
Carl Nawrot, Unity of Oak Park, IL
Secretary ~
Rev. Glenda Walden, Unity of Ft. Wayne, IN
YFM Liaison ~
Rev. Meghan Smith Brooks, New Thought Unity Center, Cincinnati
Conference Team Liaison ~
Rev. Deb-Hill Davis, Unity of Ames, IA
Licensed Unity Teacher Liaision ~
Tom Sylvester, Unity of Garden Park, Cincinnati
Alternate ~
Rev. Vareta Davis, Renaissance Unity, MI
UWM Liasion, ~
John McMahon, Unity of Bay City, MI