Vision & Mission
Awakening Oneness, we empower an evolving consciousness
that spiritually transforms the world.
We serve, build, inspire and empower ministries.
---
Youth & Family Ministry Activities & Events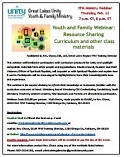 YFM Webinar: Resource Sharing
Curriculum and other Class Materials
Facilitated by Rev. Chase, CSE, LUT, GLR YFM Training Director
Thursday, Feb. 22, 7 p.m. (CT), 8 p.m. (ET)
$15
This webinar will familiarize participates with curriculum produced for Unity and spotlight
compatible materials from other people and organizations. Edwina Cowell, founder and Chief
Visionary Officer of Spiritual Playdate, will acquaint us with Spiritual Playdate and explain how
it works. Participants will be encouraged to highlight items from their knowledgeable base
and experience.
This webinar is for anyone desiring to refresh their knowledge or become familiar with the
curriculum resources at hand. Ministers; Board Members; CSE Credentialing Candidates; Youth Directors; Teachers; Uniteen Leaders; YOU Sponsors and Parents.
Click here to download printable flyer and registration form.
____________________________________________________
It's Oscar Season! Nominate Your Star YFM Volunteer for
National Distinguished Service Award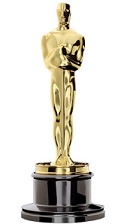 Do you have an absolutely marvelous person in your Unity community who has facilitated the spiritual development of children and teens? Are you
wondering how to bring them the recognition they deserve for their loving
and selfless
service to Unity youth? Nominate them for the Distinguished Youth Service Award! The purpose of this award is to acknowledge the outstanding people serving Unity youth. It is a national recognition developed by UWM over 30 years ago. Some of the eligibility criteria is:
Minimum seven years serving Unity children or teens.
A track-record of encouraging youth to participate in spiritual growth opportunities in their congregation.
Exhibiting leadership and acting as a model for other adult YFM volunteers.
Nominations are accepted from adults who serve with the nominee locally or
regionally or by youth who have had their lives enriched through the relationship
with the nominee. Click here for info on eligibility criteria and nomination process.
Nominate the person who you feel deserves this honor. Be uplifted by praising
and appreciating them. Bring their contributions and accomplishments to the
attention of Unity Worldwide Ministries. Invite others to celebrate this absolutely
marvelous person with you!
_________________________________________________________________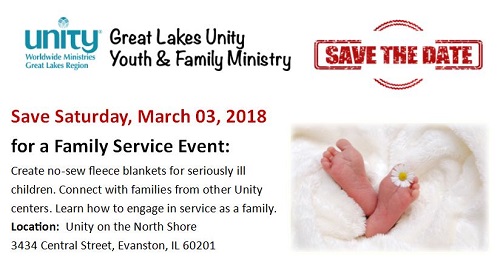 _____________________________________________________________________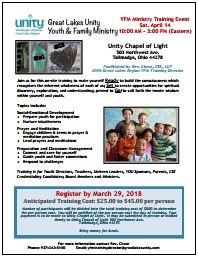 Ready, Set, Go! YFM Training Event
Facilitated by Rev. Chase, CSE, LUT, GLR YFM Training Director
10 a.m.- 3 p.m. EST, Saturday, April 14
Unity Chapel of Light
503 Northwest Ave., Tallmadge, OH 44278
On-Site training equips Youth & Family Ministry leaders in creating a learning environment that encourages youth to express their spirituality.
​​Ready, Set, Go! Ma
ke yourself READY to build the consciousness which recognizes the inherent wholeness of each of us; SET to create opportunities for spiritual discovery, exploration, and understanding; primed to GO to call forth the innate wisdom within yourself and youth.
Topics: Social-Emotional Development, Prayer & Meditation, Preparation & Classroom Management
Training is for Youth Director, Teachers, Uniteen leaders, YOU Sponsors, Parents, CSE Credentialing Candidates; Board Members and Ministers.
Click here to download printable flyer and registration form.
__________________________________________________________________________
YFM Directors Connecting Through Monthly Prayer Circles
First Thursday of the month
Midday:
11:30 a.m. Central / 12:30 p.m. Eastern
Evening at 6:30 p.m. Central / 7:30 p.m. Eastern
For call-in instructions, e-mail Rev. Chase at

yfmtrainingdirector@greatlakesunity.com
or call 937-242- 8180.
Praying together uplifts everyone involved. Prayer requests are personal and professional. Whatever they are, they are held in confidence. Prayer is a tool to create the youth and family ministry you desire. Prayer is the tool to bring out the good in the youth and family ministry. Praying connects us with God and each other.
"How to teach youth about prayer?" is a common question. Youth learn by example and so do adults. By being part of a prayer circle, YFM directors are imparting this life skill to others. The integrity of their walk and talk radiates from their being. They are also meeting their own desire of connection.
If you want to be part of a prayer circle and you can't participate when this circle meets, contact Rev. Chase.
---
2018 Uniteen/Y.O.U Retreats & Rallies: Save these Dates!

2018 Spring Unitreat
Fri.-Sun. May. 4-6
Camp Lutherdale, Elkhorn, WI
Uniteens (Grades 6-8) from all over the Great Lakes Region gather to enjoy fun, fellowship, and spiritual connection at beautiful Camp Lutherdale in Elkhorn, WI. They experience interactive and engaging lessons in Spirit Groups, large group activities in Funshops, free time, a group dance and party on Saturday night, and a beautiful graduation ceremony for 8th graders on Sunday morning.
2018 Y.O.U. June Rally
Wed.-Sun., June 20-24
Carthage College, Kenosha, WI
High School Unity students from all over the Great Lakes Region gather for a week of engaging workshops, singing, meditation, Sufi Dancing, and prayer under an umbrella of fun and fellowship. Hosted by the Great Lakes Regional Y.O.U. Team, Regional Teen Consultant and Adult Staff, this event is a chance for YOUers and Sponsors to go deeper within our chapter and to get to know other chapters.
---
Events Around the Region...
Promote Your events to UWM-GLR Members
Promote Your Events to GLURC Members

Email info@greatlakesunity.com to request that your Church or Center's special event be posted to the GLURC website and/or included in future e-newsletters. Please include Title, Date, Location, 25-word description, soft copies of flyers (if available), and links for details and/or registration info.



Beyond the the Region...
Spiritual Education & Enrichment in the Field
Christ Church Unity in Orlando
Monday-Friday, Feb. 19-23
Christ Church Unity, Orlando, FL
With great anticipation and excitement, Christ Church Unity is now accepting registrations for its S
.E.E. in the field Intensive Week, featuring 15 live classes, 13 of which will be live streamed!
Registration and payment are online thru our website.
For more information email roxanne@christchurchunity.net or call
407-403-1260
.
---
In Sacred Service to Your Region
The strength of our region is a perfect out-picturing of the time and talent invested by the dedicated service of our members. Please consider supporting our vibrant work by volunteering to serve in any of the following areas:
Policy Procedure Manual Update Team

-- If you're a stickler for rules and appreciate the clarity generated by well-crafted accountablities, help and revise and reconcile our PPM to be congruent with current practices. Click here to request more info.




Finance Team

-- Support the Board and Treasurer in ensuring the accuracy and good stewarding of GLR's financial resources. Team meets

monthly

via conference to review financial statements prepared by our bookkeeper. Members also help to shape the annual budget process.

Click here

to request more info.




Conference Team

-- Team members plan and coordinate every facet of our annual conference in accord with budget objectives: site selection and logistics, presenters and programming, banquet and social events. Event planning experience a plus.

Click here

to request more info.




Technology Team

-- Avid Facebook, Twitter, Instagram users please apply. We'd like to develop a strong social media following to promote individual center events, create greater connection between members, and leverage the power of cyber bonding.

Click here

to request more info.
E-news Team
-- Be part of the team that keeps members apprised of regional events and developments. Writing, editing, proofreading skills desired. Familiarity with online email apps desired but not required.
Click here
to request more info.
---
Quick Links
UWM-Great Lakes Region Board of Trustees

President ~ Rev. Ray Nelson, Unity of Louisville, KY
Vice President ~
Rev. Kurt Condra, Unity on the North Shore, IL
Treasurer ~
Carl Nawrot, Unity of Oak Park, IL
Secretary ~
Rev. Glenda Walden, Unity of Ft. Wayne, IN
YFM Liaison ~
Rev. Meghan Smith Brooks, New Thought Unity Center, Cincinnati
Conference Team Liaison ~
Rev. Deb-Hill Davis, Unity of Ames, IA
Licensed Unity Teacher Liaision ~
Tom Sylvester, Unity of Garden Park, Cincinnati
Alternate ~
Rev. Vareta Davis, Renaissance Unity, MI
UWM Liasion, ~
John McMahon, Unity of Bay City, MI