---

Join Maria Shriver on
Pinterest
---

Join Maria Shriver on
Twitter
---


10 Most Popular in February


---
---


---
---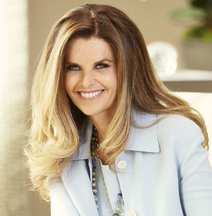 I was blessed this week to be able to go to Rome and cover the installation of Pope Francis.
What an experience! While I was there, I met many people who took the path of religious life. They all seemed to have one thing in common: an inner peace and an outer joy.
I tried to speak to as many of them as I could, men and women. What was it that made them so content, so at peace? Many of them told me that their faith, their service to others and their simple lives were the difference makers. One nun said to me, "What do we all
really
need in life? We need food, a place to call home and love."
Many of us feel like our lives are incomplete because we don't have this or that. We feel less than because of what our neighbors have and we don't. We feel less than because we don't look as good as this person or that one. This list can, of course, go on and on.
It's hard to stay centered in a world that advertises that more is more. It's hard to feel beautiful as you age in a society that extols youth. It's hard to feel valuable if your job isn't valued or, worse, if you aren't able to find one.
But as a sister said to me the other day, "It's all about what you have on the inside. Stay centered. Stay focused. Stay hopeful. You have what you need because what you need is inside of you." Amen to that.
Join the conversation
: When you look within yourself, what do you see? What do you think keeps us from seeing our true value?
With love,

---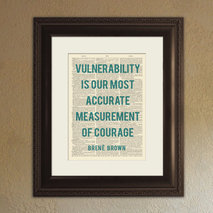 I met someone. He is so tall, I almost come off the ground when he hugs me. With his octopus arms wrapped around my waist, I bury my head in this giant's neck, close my eyes (sniff), and wonder: Is this something? Are we compatible, even though he's never watched one episode of Game of Thrones and doesn't like spicy food? Better yet, am I capable of quieting my mind for two seconds to actually listen and learn about him? I just get so excited about the possibility. I'm like a little clown child trying to run around and not trip in oversized red shoes. I want to press fast forward and know what will happen next. I tell myself to enjoy the moment, and let it unfold, but patience is not my virtue.
> Read more from Michelle Kennedy
---
As a woman ravaged by intense pain and the loss of virtually all my life's goals, I have been transformed by suffering and love. And brought to a higher place. It all began 30 years ago when I was with the man I love, John Garrett, who is still in my life today. I was a 21-year-old ballerina with a bright future -- one where I would dance, act and sing. The core of this was ballet—my greatest love and my identity since I was seven. Ballet meant more to me than anything else. I didn't think anything could be more beautiful and there certainly wasn't anything that made me feel more whole. Growing up, I was always in leotards with my hair in a bun. In ballet, you're either right or you're wrong. I loved that structure and discipline.

> Read more from Cynthia Toussaint
---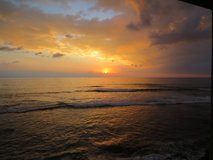 Sometimes magic happens, even in times of tremendous loss and grief. The changes can be so profound as to lift one's life into a higher and better space -- so much so, in fact, that great peace and healing can become the unexpected compensation of such tragedy. Such a loss did occur with the suicide of a beloved yet troubled son. It's how this family's very real sadness and pain ultimately altered their lives that brings me to write this today. I was privileged to be there and take part in a beautiful ritual that grew, took on a life of its own, and made way for these changes to happen. Stella and Tony's son, 30, left this world over a year ago, in October 2011, by his own will and misguided choice, having fallen down a dark well of addiction and despair.
> Read more Serena Carroll
---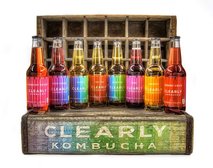 Going to college in Palo Alto, California provided me with a unique perspective on the importance of leading a balanced life. As an undergraduate at Stanford University, I found myself in a community of innovators, many of whom sacrificed their own health in order to get ahead in their careers. Like my classmates, I, too, felt the entrepreneurial itch and wanted to create something from the ground up. In my case, however, I wanted to create something that could enhance my own happiness and health, as opposed to deteriorate it. Apart from the entrepreneurial spirit of the region, I had noticed that the Bay area has a culture focused on health and wellbeing. I saw my education at Stanford and my life in Palo Alto as an opportunity; I found myself at an intersection, living in the perfect place for innovation.
> Read more from
Alison Zarrow
---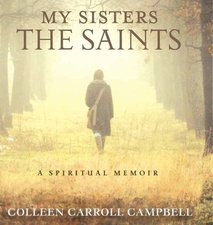 The weather was still chilly on the May morning when I found myself pacing in a northern-Wisconsin parking lot, trying to find a sweet spot in the gray sky overhead where my cell phone would work. My mother and I were traveling together, taking a break from visiting my grandmother in her Green Bay nursing home. A meandering drive southward had brought us to the Spanish-style Carmelite Monastery of the Holy Name of Jesus, which was perched amid gentle hills near Lake Michigan's shore. I was eager to peek inside at the chapel, but first I wanted to check the messages I had received while roaming out of range. I finally found a pocket of reception and heard the frantic voice of a Fox News producer who recently had added me to her Rolodex of go-to pundits for live TV interviews.
> Read more from Colleen Carroll Campbell
---
We hope The Shriver Weekly provides you with the ideas, information and inspiration you need to become an Architect of Change in your life and in the lives of others.

If you've learned something valuable from these articles, be sure to pass them on --
Forward to a friend
.

We are a powerful community. Let's stay connected. Follow Maria on Facebook,
Twitter
and Pinterest, and invite 5 of your friends, family members or colleagues to join our community.