---

Join Maria Shriver on
Pinterest
---

Join Maria Shriver on
Twitter
---


10 Most Popular in February


---
---


---
---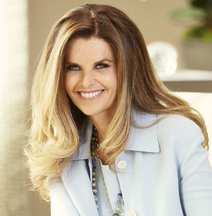 Yesterday, Jorge Mario Bergoglio of Argentina was elected as the new leader of the Catholic Church.
Pope Francis, the first South American and first non-European pontiff in nearly 1,300 years, is a Jesuit priest known as a humble voice for the poor who has lived simply and served among his people.
There is no better sign of that than the name he chose for himself: Francis, named after St. Francis of Assisi, the great role model of service, peace and social justice.
What a moment for the church, for the world's 1.2 billion Roman Catholics, and also for him personally. Let us not forget that the pope is a human being. The church says he is infallible, but it helps me to remember that he has the feelings of a man, the heart of a man, the fear any human being would have.
I thought it was fitting that he used his first words to ask Catholics to pray for him, to bless him. Showing that he needs our support, our love and our prayers brought the humanity out in him.
Isn't that what we all need? For people to pray for us and wish us well as we make our way in this world? I'll be praying for him to lead with a sense of peace, calmness, openness, courage and optimism.
For at the end of the day, we are all human beings trying to do as much good with the strengths and weaknesses we've been given.
How well we live, how well we love, what our hearts and minds are open to...that is our legacy, whether we are a pope or not.
Well wishes,

---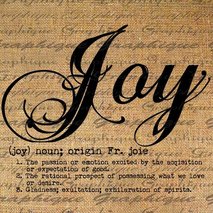 "Are you happy?" The question was posted to me by the smiling young woman sitting on the examining table. It was her third visit to our office. She asked her question as I walked in to perform her examination. Though slightly taken aback, I replied nonetheless, "Well, yes, I am very happy." "I can tell." She said emphatically. "Every time I've seen you, you've had a smile on your face, and there is an aura around you." 'An aura?' I thought with a chuckle. "It must be great not to have a care in the world," I next heard her say. This time, I did laugh out loud. "Surely," I agreed with a big smile. "It is wonderful!"
> Read more from Patricia Arnazzi
---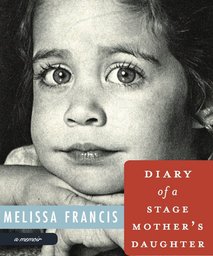 Like so many people with a complicated or painful past, I had mastered the art of walling off that part of my history. Even in casual conversation, as curious parties neared the edge of my fortress, they'd find, there was no door. Not that I didn't always turn them away politely. "Are your parents coming for Christmas?" someone would ask. "Not this year," I'd reply. "Do you have brothers or sisters?" they'd wonder. "It's just me," I would say. I hadn't lied, but I hadn't revealed the truth either. The fact that I grew up on dozens of Hollywood sets hawking baby shampoo, McDonald's cheeseburgers, and Campbell's soup -- made the topic of my past even more attractive.

> Read more from Melissa Francis
---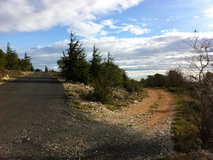 I've been walking a lot. The hills around the French village I'm living in are covered with trails and unpaved roads and the hikes are good for me. Walking is exercise, of course, but it's also cleansing to be in places where you might see just one car or person every hour. The wind has a music all its own and I enjoy listening to its recitals. Each day, I've made it a point to go somewhere I haven't been before. West instead of east, left instead of right. Through a vineyard or up a hill. Maybe there will be a better view of the Pyrenees, maybe there won't. But maybe I'll see a new bird or wildflower. Not knowing is part of the adventure. I'm an obsessive planner –- routes, rates, schedules, restaurants – and this is a very new approach for me.
> Read more Clay Russell
---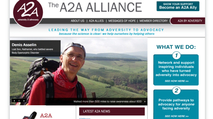 Over the past fifteen years, life has given me much more than I bargained for. I mean that literally, and I say it with great gratitude. Allow me to explain. In August, 1997, at the age of thirty-three, I was at my wits' end, ready to quit. While happily married with two precious daughters and working as a successful radio news anchor, I was also battling OCD so severe I could barely function. I'd been through five therapists and on and off various medications, and I was exhausted, dejected, and depleted of hope. Out of desperation one sticky summer night, I found myself in my backyard hammock, staring up at a sea of stars, and making what I've come to call my Bargain with The Universe. "Show me how to turn around this crazy life," I muttered, "and I'll share my story with anyone who will listen."
> Read more from Jeff Bell
---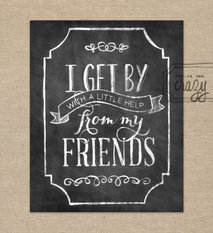 I have watched family members and other caregivers do nearly superhuman feats, all for the sake of caring for a loved one. Most caregivers love to give regardless, and have lived lives serving their families, their faith, and their communities. Yet the challenge sometimes (and I am speaking to myself as well) is not in giving, but in asking for and accepting help. Ouch. There is great humility required in admitting to myself that I need help and in asking for help from others. I have to admit that I cannot do this task alone, that I am not necessarily the completely independent, self-sufficient person I take pride in being.
> Read more from Ellen Woodward Potts
---
We hope The Shriver Weekly provides you with the ideas, information and inspiration you need to become an Architect of Change in your life and in the lives of others.

If you've learned something valuable from these articles, be sure to pass them on --
Forward to a friend
.

We are a powerful community. Let's stay connected. Follow Maria on Facebook,
Twitter
and Pinterest, and invite 5 of your friends, family members or colleagues to join our community.