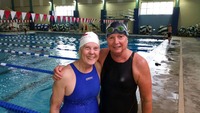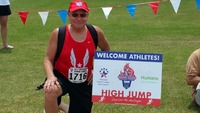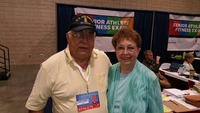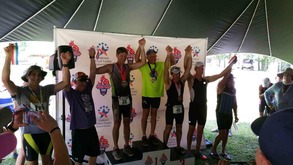 (Pictured: Mary Schneider and Candy Christenson; Neal Schuster, Rev. Roger and Sandra Drews; Bill Gilmore, 2nd place and other triathlon medalists)
We are just over half way through the National Senior Games being held in Birmingham, Alabama. Our athletes are having a great time and have already won nearly 60 medals. We have many more photos on our Facebook page. See the photo album by clicking here.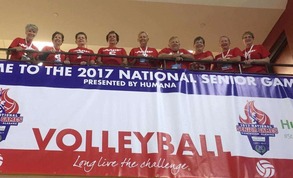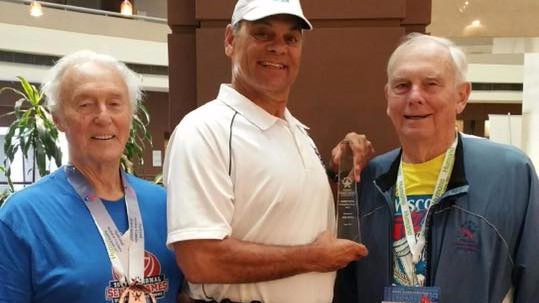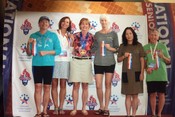 (Pictured: Judy Grzegorski's volleyball team "AARDVARKS; Don Hoeppner, John White and Dick Naslund celebrating John's honor; Joan Martinie - second from right with 6th place ribbon in 50 yard breaststroke)
During the Celebration of Athletes Ceremony, John White, President of the Board of WSO Board of Directors received the NSGA Harris Frank Distinguished Service Award on stage. White thanked all of those who have contributed to the continued success of the WSO, at the State and National Levels!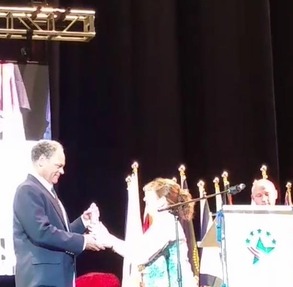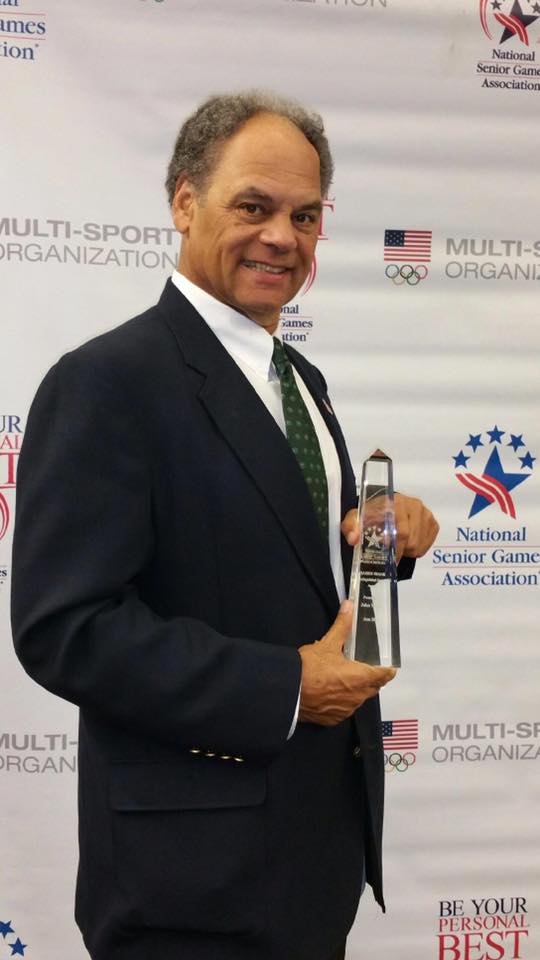 Wisconsin Senior Olympics at the US Open
Volunteers Needed for Wednesday and Saturday Still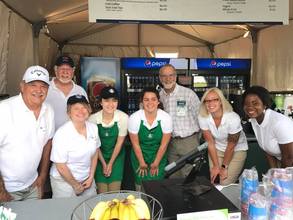 One day down, six days to go. We had a fun time yesterday at the Fan Central Starbucks Coffee Tent selling coffee and iced drinks to the US Open crowd. Once you arrive at the US Open, the venue is fairly easy to navigate and all the staff, volunteers and people are very friendly.
We are still in need of volunteers for tomorrow morning (6 am to 2 pm) and on Saturday for both shifts (6 am to 2 pm and 11 am to 7 pm). If you are available, please contact Mollie at mollieb@wiseniorolympics.com or 414-931-1903.
Thank you to the nearly 50 people who have already signed up! The WSO does receive a portion of the sales from the Starbucks tent.
Come and See Us at Seniorfest Tomorrow
Wednesday, June 14, 9-1 at the Italian Conference Center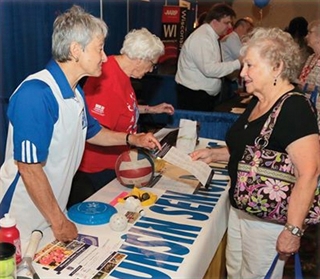 Milwaukee Recreation invites you to enjoy a variety of music, dancing, food, prizes, bingo, and activities. Then, visit with more than 75 exhibitors who serve older adults. Tickets cost $4 in advance; $5 at the gate. Park for free and enjoy the day! Call (414) 647-6065 for details.